Instagram, not so long ago, rolled out a feature called Instagram Stories to take directly on Snapchat. While the feature has gained a lot a popularity, with a lot of users using it, there is one thing about it that annoys me. And I'm pretty sure that the same goes for you too. When you upload a wide picture as a story, the picture gets cropped from the sides. Though it is not a big deal, not everyone likes it and chances are, you are here because you know there's no way around it in Instagram. So, if you are anything like me and are looking for a workaround, here is how to stop cropping in Instagram stories:
Stop Cropping in Instagram Stories
Note: I tried this method on my OnePlus 5 but the method is identical for iPhones, as well as other Android smartphones.
This method is a very easy one. Moreover, till the time Instagram addresses this issue, this method can be the best workaround. To use it, follow the steps below.
Firstly, open the image that you want to add to your Instagram stories in any Gallery app, and take its screenshot.
Now open Instagram, and add an Instagram Story with this image.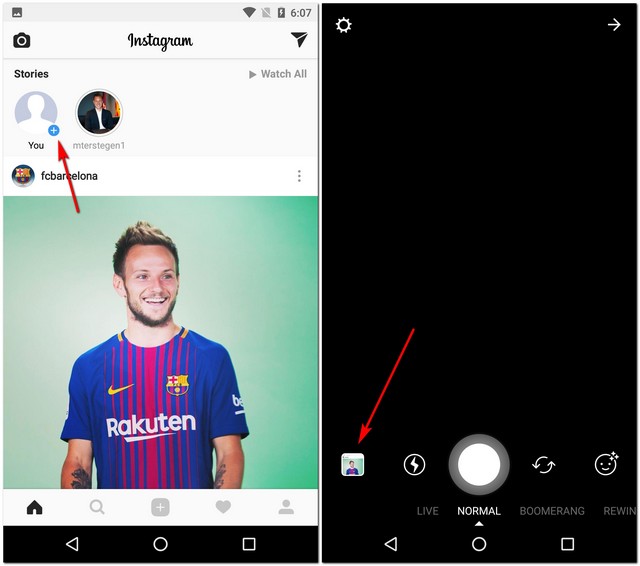 To help you realize the difference between the two cases, refer to the image below. The left one is the original image, and the right one is the screenshot. Which one do you like better?
SEE ALSO: 12 Cool Instagram Tricks You Should Know
Fit Pictures in Instagram Stories
Till the time Instagram allows you to upload wide photos in Stories natively, this is a very easy workaround to upload one without the image getting cropped. If you didn't already know it, you can now show it off to your friends. Apart from this method, is there anything another that you know of that does the same thing? Do let me know in the comments section below.