Microsoft has been recently trying to unify the Xbox and Windows platform by breaking the Console-PC barrier that has been existing for decades, using Universal Windows Platform. During Microsoft's press conference at E3 2016, the Redmond giant made it clear that their first party titles will also be made available to the Windows 10 platform. This meant that there would be no games exclusive to the Xbox One console anymore. Apart from this, with the release of Windows 10, Microsoft allowed you to stream your Xbox games directly to any device running Windows 10, regardless of it being a laptop, tablet or a desktop PC. Now, you don't have to worry about your parents grabbing the remote in order watch the news channels or TV shows while you were playing your favorite games on your Xbox. Today, we're going to help you with that. So, without further ado, lets proceed to the interesting part where we let you know exactly how you can play Xbox One games on your PC:
1. Update The Firmware
First and foremost, make sure you're running the latest version of Windows 10 on your PC and also make sure to update the firmware on your Xbox One if you're on an older version. This is absolutely crucial for the procedure to work properly. So, please do not even skip this step before proceeding to the next one.
To do this, just type Updates in the Cortana search bar and click on "Check for Updates". Microsoft updates your Xbox One's firmware automatically as long as you're connected to the internet. Just double-check it by going to Settings -> System -> Console Info and see if it's on the latest version.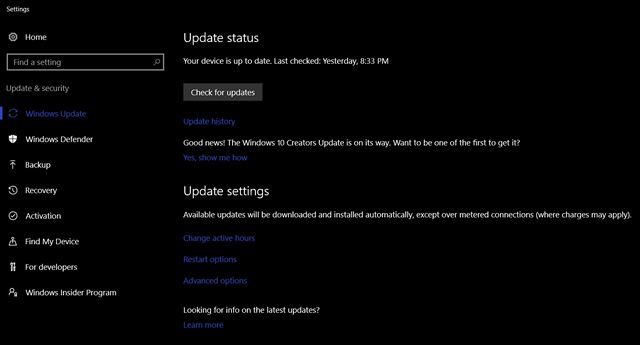 2. Allow Game Streaming
You should allow Xbox One to stream games to other devices in order to stream the games to your Windows 10 PC. This can be done on your Xbox by going to Settings -> Preferences -> Game DVR & streaming and enabling the option that says "Allow game streaming to other devices".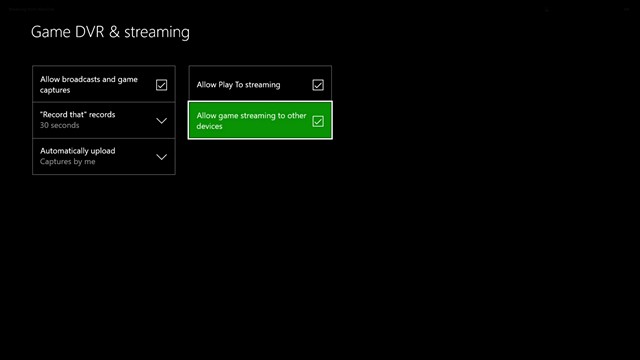 3. Connect To Your Xbox One From PC
Open the Xbox app on your Windows 10 PC and in order to add your Xbox One, click the Connection icon just above the Gear icon in the Xbox app. Now, your Xbox One will be listed in the available devices for connection. If it doesn't show up, just enter your console's IP address to manually search for the device and add it. The IP address can be obtained by going to Settings -> Network -> Advanced Settings on your console.
4. Connect Xbox One Controller To PC
Your Xbox One controller can be easily connected to your PC using a wired micro-USB to USB connection. If you want to connect it wirelessly, you need to have the Xbox One Wireless Adapter for Windows, which is basically a dongle to connect with your controller over the 2.4 Ghz wireless band.
The newer Xbox One S controller has Bluetooth built-in, so if your PC has Bluetooth built-in, you can connect it directly without the need of a dongle. Additionally, if you have the Xbox Elte Controller, you can download the Xbox Accessories app from the Windows Store to map buttons and configure your controller.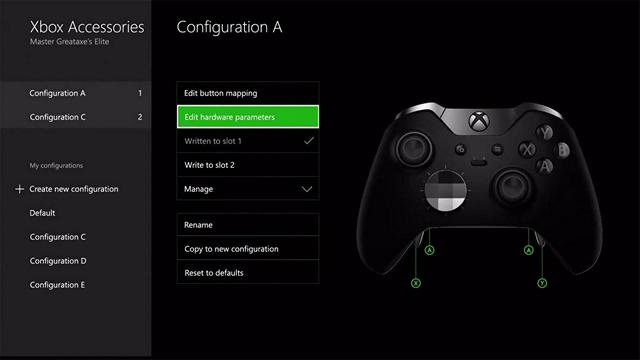 5. Stream and Play Xbox One Games on Your Windows 10 PC
If you've done all the previous steps correctly, you should now be able to click "Stream" in the Xbox app and start playing all your Xbox games on your PC. You can adjust the streaming quality within the Xbox app by going to Settings -> Xbox One -> Video Encoding Level under streaming quality. By default, it's set to Medium. But you can change it to Low, High or Very High, depending on the bandwidth of your connection.
While you're streaming, there's a toolbar displayed near the top of the screen that displays a number of options including the option to stop your stream and ability to turn your microphone on/off. Well, that's how you set up your Xbox One to play all its games directly from your PC.
             SEE ALSO: Xbox Project Scorpio: Everything You Need To Know
Stream Xbox One Games To Your PC
This one's specifically for all the Xbox users out there, who cannot play the games on their consoles in the living room mostly because of guests, parents or a broken TV. If you don't have an Xbox, share this article with your friends who own one, as this might help them a lot. However, if you already have an Xbox, let us know how this article helped you by dropping a few words in the comments section below. Don't worry PlayStation users, as we'll help you guys play your favorite games directly on your PC and smartphones very soon. So, stay tuned.