Since it was released just some time back, CS2 has been making waves. However, a lot of players were worried when they could not find an official workshop or its maps in CS2. Since CS players rely on custom maps a lot, this was a kicker. However, in some good news, Valve has just introduced a new update introducing workshop maps back to Counter-Strike 2! These include surfing, bhopping, aim_botz to practice aiming, and other customization maps. Let's begin learning how to add and play these maps in CS2 so we can get in on the action, too.
How To Download & Install CS2 Workshop Maps
Downloading and installing workshop maps in CS2 has been made effortless because of the now official support. Follow the steps below to do so:
With Steam open on your PC, go to Counter-Strike 2 from your game library.
Do not launch the game. Instead, look around under the Play button and click on 'Workshop.' You can also access the CS2 Workshop (visit) manually but try to open it inside Steam for easier access.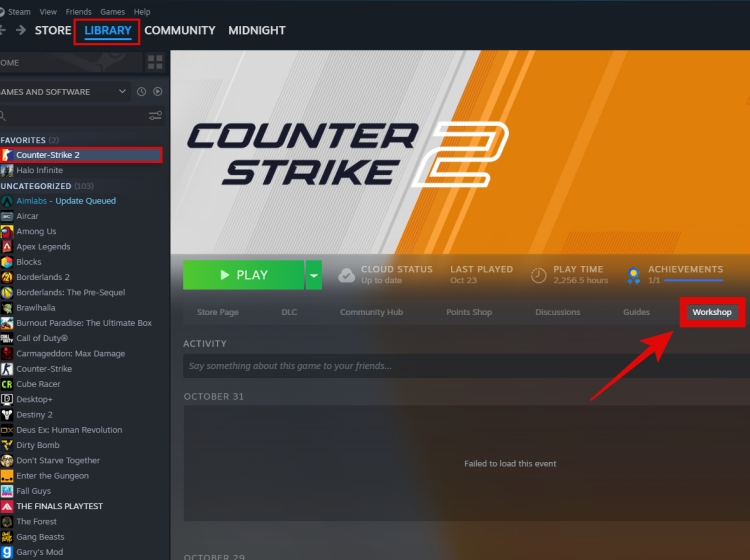 You are now in the CS2 workshop. Search for or choose any custom map and click on it to go to its page. For example, I am going to show you how to install 'aim_botz.'
On the page of the workshop map that you have selected, click on the 'Subscribe' button. It will begin downloading in Steam. Feel free to install more popular CS2 maps, but know they will vary in size.
Start Playing Counter-Stike 2 Workshop Maps
Launch Counter-Strike 2 from Steam.
Now, navigate to 'Play > Workshop Maps' inside the game, as shown below. You will be able to see all the CS2 workshop maps that you have downloaded.
Select the map that you want to play. Then, click on 'Go'. If asked to select the game mode, choose as needed by the map (usually select Custom), and click on 'Go' again.
Your own CS2 Workshop Map game server will launch soon! If you take any friends with you in a custom lobby to play workshop maps, the map will automatically start downloading for them.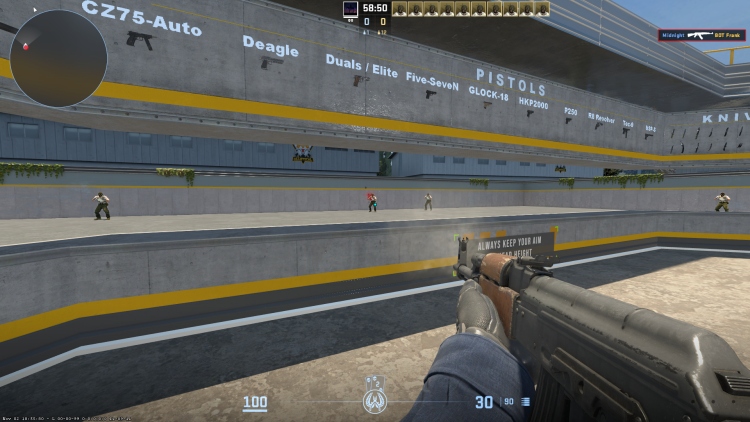 And that's how easy it is to play custom maps in Counter-Strike 2. Since the workshop has only just launched, make sure to keep checking back in for some exciting additions in the near future. To help you out even further, we have something exciting coming up soon.
What are your thoughts on the recent map update? Let us know in the comments below.
---
Load More