Unveiled in April this year, the Apple AirTag features a one-year user-replaceable CR2032 battery. That means you don't need to worry about charging your device tracker for close to a year. Based on how much you use certain features like Precision Finding, the battery life span may vary. Thus, it would be better to check your AirTag's battery life so that you would know when is the right time to go for a replacement. So, in this article, you will learn how to check the battery life of an AirTag and replace the battery if needed.
Check AirTag's Battery Life and Replace the Battery
Thanks to the Find My app, it's pretty easy to keep track of AirTag's battery and find out how long it may last. And if you find the standard CR2032 battery running low on power or about to die, you can replace it with ease. You can buy the 3-Volt lithium coin cell batteries from any drugstore or big-box retailer.
How to Check Apple AirTag's Battery Life
Open the Find My app on your iPhone.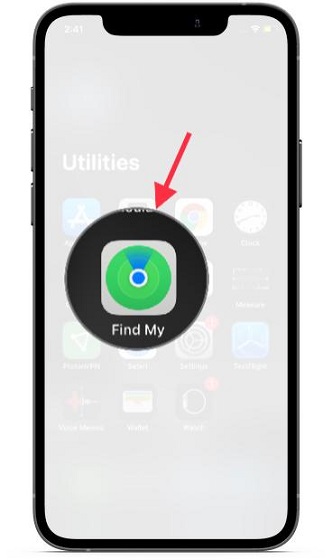 2. Now, tap on the Items tab at the bottom.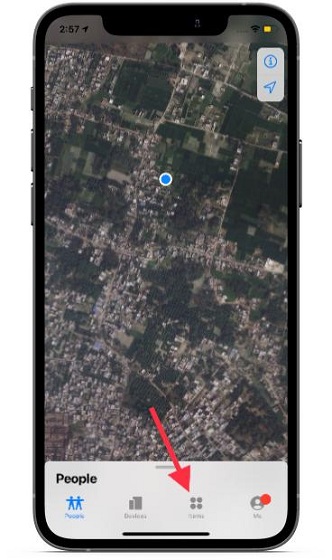 3. Next, tap on the name of the AirTag whose battery you want to check.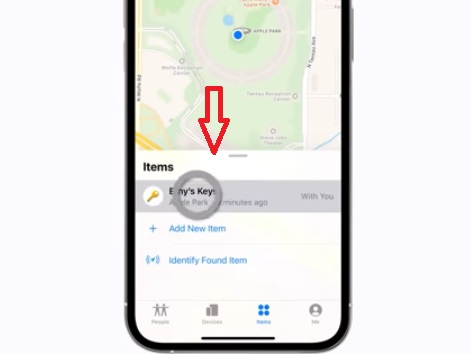 4. Next up, you should see the battery life under the AirTag's name.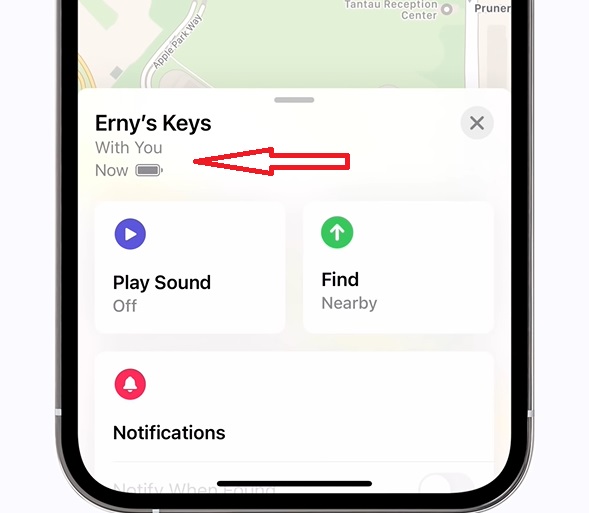 Though the battery icon doesn't show a specific percentage, it does give you a fair idea about how much battery is left. As it's pretty similar to the battery icon on the iPhone, you can know when the AirTag's battery life is over and you need to buy a new one.
How to Replace Apple AirTag's Battery
Before trying to replace the battery of the AirTag, make sure to remove the item tracker from its case or accessory.
First off, flip your AirTag. Make sure the white side faces down, and the stainless steel side is up (towards you).
Now, use your two fingers to push in and twist counter-clockwise on the steel side. After that, remove the old CR2032 battery and replace it with a new battery with the "+" sign facing up. Next up, place the stainless steel cover back on by twisting it clockwise. You can check out the whole process in the GIF below: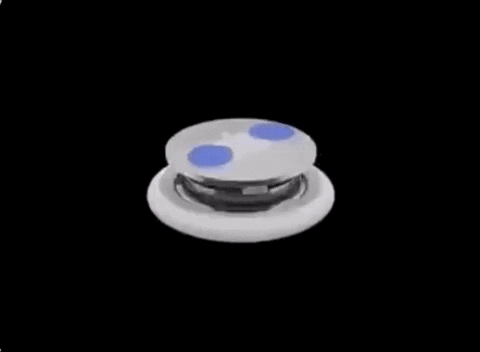 So yeah, you now know how to not only check the AirTag's battery life but also how to replace the battery when it runs out of juice after close to a year's worth of use.
Check Your AirTag's Battery and Replace It with Ease
That's all there is to it! Now that you know to keep an eye on the AirTag's battery life, make the most of it to ensure the item tracker never runs out of juice unexpectedly. As outlined above, it's also pretty easy to replace the battery with a new one. Since most drugstores or retailers sell 3-Volt lithium coin cell batteries, buying a new one shouldn't be a big deal.
Now, the process to remove the AirTag battery will also come in handy if you find an unknown AirTag on you. If someone is trying to track you, follow our in-depth guide on how to disable the AirTag and maintain your privacy.