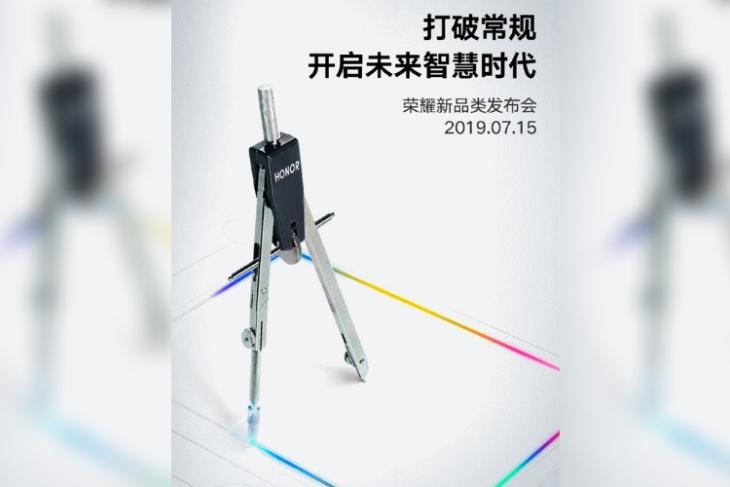 Honor 9X and 9X Pro are scheduled to launch in China later this month, but it seems like the Chinese giant is ready to show off something a lot more exciting next week. Honor is teasing the launch of a new category product on July 15 and we're expecting it to be the Honor smart TV. Yes, another Chinese brand is looking to penetrate the smart TV market after Xiaomi's rampant success.
Honor today took to its official Weibo account to tease the launch of this new category. It wrote in the caption (translated from Chinese to English), "On July 15, 2019, at the Honor new category conference, we will witness the birth of a new category ______." The blank here will most likely be filled with the word 'smart TV' and I'm curious to see what Honor has in store for us.
Well, you must be wondering how I keep reiterating that Honor is launching a smart TV without giving you a reason for it. I have two. There have been reports in the past that Honor had trademarked its smart TVs and has a team of 200-300 people working on it under the company's IoT (Internet of Things) division.
Also, you can see in the Weibo post attached above that Zhao Ming, the President of Honor recently shared a picture of his office space — giving everyone a quick peek at the possible Honor laptop refresh. However, the most interesting highlight here is the smart TV hidden behind the sticker. I mean, why would you try and hide a product if not to tease it to your followers and enthusiasts.
There is currently no information on the specs of the upcoming Honor smart TV, but you could surely expect it to go up against Xiaomi with a feature-rich offering and aggressive pricing. Alongside the launch of Honor's TV lineup, we also expect the company to renew their laptop lineup with a more bezel-less design and updated internals. Exciting, isn't it? Let us know your thoughts in the comments below.