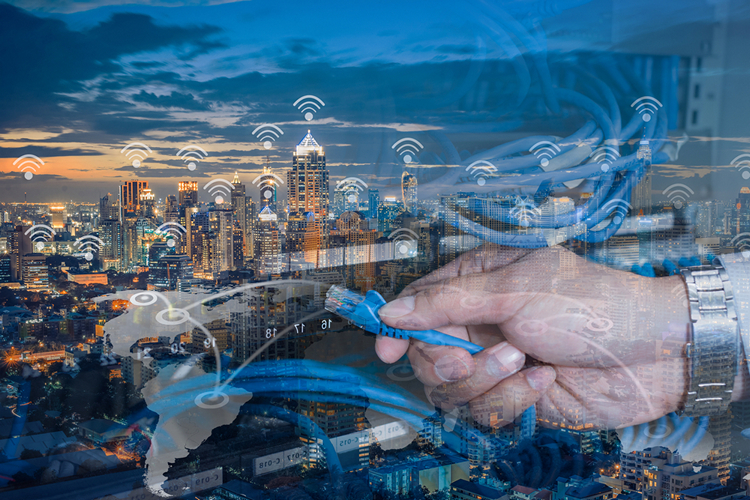 Even though internet penetration has increased substantially throughout India following the entry of Reliance Jio, speeds continue to remain an issue, with reports often suggesting that the country has among the slowest internet speeds in the world. Sure, 100Mbps broadband speeds are becoming more common in majors cities around the country, but the same cannot be said about smaller cities and villages, where basic connectivity continues to remain a problem.
The government, however, is looking to change all that, if the latest draft of its enormously ambitious National Digital Communications Policy 2018 is anything to go by. The draft policy outlines that all Gram Panchayats in the country should have access to 1 Gbps connectivity by 2020 and a whopping 10Gbps by 2022. The draft further states that every citizen in the country must also have access to a bare minimum of 50Mbps broadband by 2022.
The policy also aims to attract "investments of USD 100 billion in the Digital Communications Sector" and create 40 lakh (4 million) new jobs by the year 2022. The government also proposes 'continued improvement' to the regulatory framework so as to assure all would-be investors about a level playing field. As part of the process, the government says that the regulatory framework will be 'relevant, transparent, accountable and forward-looking'.
"The policy recognises the importance of continued improvement in the regulatory framework for attracting investments and ensuring fair competition, to serve the needs of Indian citizens. Given the sector's capital-intensive nature, the policy aims to attract long-term, high quality and sustainable investments"
The government has also set a few more targets that it wants to be accomplished within the next 2-4 years. First off, there's a target of providing broadband internet connections to at least 50 percent of all households in the country.
The draft also proposes to raise the mobile subscriber density to 55 by 2020 and to 65 by 2022. This target will certainly require private telecom companies to sign up more subscribers, and the recent directive to do away with Aadhaar KYC will certainly go a long way towards doing that.
---