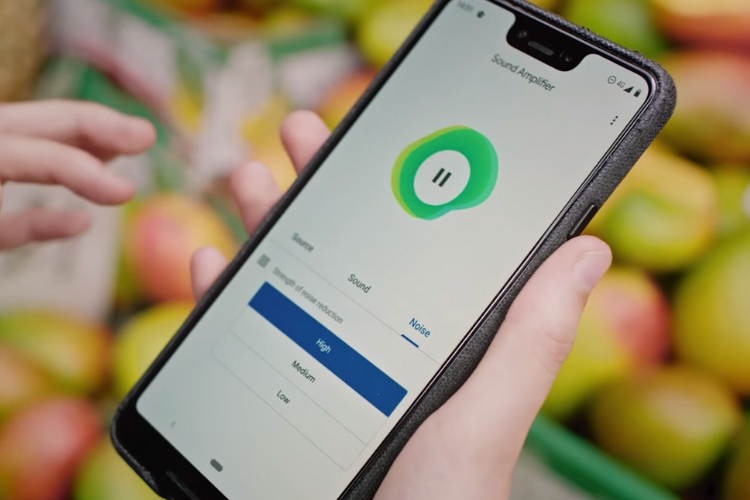 Google is always working on technologies that make our lives easier in some way or the other. Digital Wellbeing was one such step to help limit smartphone or social media use. Well, the company has now been working towards improving its Sound Amplifier service that makes it simpler for people with hearing loss to focus on relevant sounds or speech.
This aptly-named accessibility service, Sound Amplifier, has now received an update and available for use on Android devices running Android 6.0 Marshmallow or above. Google, on their official blog, says that they've used machine learning to understand how many different people around the globe perceive sound in different environments.
This has helped them perk up Sound Amplifier, which when you plug in your headphones, to pick up sounds from the environment, filter ambient sounds, and intelligently enhance frequencies related to speech if you're in a market or restaurant with someone.
You could also use this app to listen to your TV or music louder without having to turn up the volume to uncomfortable levels for others. You can check out a demo of this app here:
One of the new additions to the Sound Amplifier app is the audio visualization feature. It displays an animation when sound is detected and helps you see how the changes you're making to the settings affect the output. You can adjust the loudness and clarity of audio coming from outside for both ears simultaneously or independently — depending on your needs.
As you must have already read above, the only restriction here is that the app works only when you plug in wired headphones. There isn't support for Bluetooth headphones or truly wireless earphones right now, possibly because of the latency issue that may crop up and spoil the experience.
If you're someone who already uses the Sound Amplifier service on their Android device, don't forget to update the app to further benefit from the new features onboard.
---