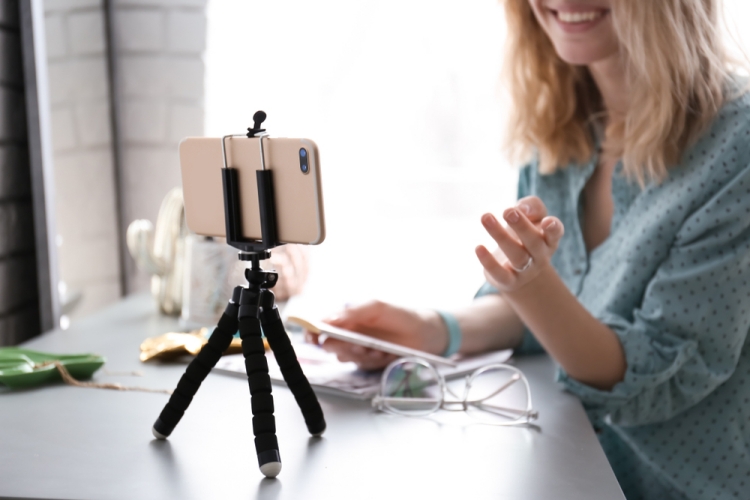 There's already the ability to turn your smartphone into a webcam with the help of third-party apps (and even attach a play-and-plug web cameras to an Android phone) but this could soon become an official feature for Android. Much like Apple's Continuity Camera feature, Android could soon have the ability to turn a smartphone into a webcam, as suggested by recent code in the Android Open Source Project (AOSP).
'Device as Webcam' Feature to Coming to Android
As found by analyst Mishaal Rahman, there's a mention of the 'DeviceAsWebcam' feature in the AOSP data. This feature will allow users to convert their Android smartphones into a web camera without the need for any third-party app.
It is said that this would be possible for devices that support the standard UVC (USB video class) gadget mode, which is currently used by most USB webcams to send video data.
Rahman also talks about the system property 'ro.usb.uvc.enabled,' which will be used to enable the functionality on Android devices. This will be only readable by system apps like the Settings app and USB gadget HAL.
This will be similar to how Apple now allows users to use their iPhones as a webcam on a Mac device using the Continuity Camera feature. This was introduced with the macOS Ventura update. The same funtionality reaching Android without any app will prove helpful for those important Zoom and Google Meet meetings.
One thing to note is that there's no word if this will actually see the light of the day. And if it does, it could debut with Android 14, which will be introduced soon and reach users by the end of this year. We will keep you posted about this, so stay tuned.
And if you want to turn your Android phone into a webcam right now, check out our article to see how this happens. We have a guide for converting an iPhone into a web camera too. Do share your thoughts on Android's possible native support for using a phone as a webcam in the comments below.
---