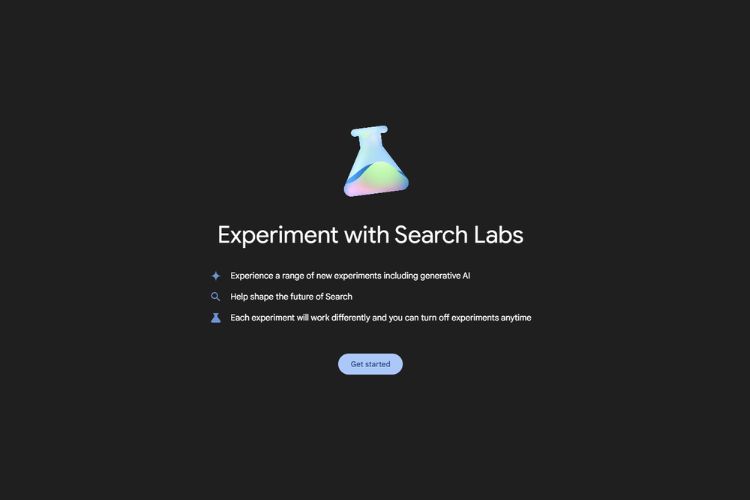 The Google I/O 2023 event, saw Google finally showcasing how it's going to integrate Generative AI with Google Search. Now, the search giant has officially started the rollout of its Search Generative Experience to Search Lab program subscribers. Check out the details below.
Google Search Generative Experience In Action
Anmol from our team who signed up for the Search Labs program recently gained access to SGE. Let's have a look. One of the key capabilities of SGE is to answer long and multi-step questions. Now whenever you type your query in the search bar, in place of the usual 10 blue links, you will see an AI-generated "snapshot" and other key insights regarding your query. The data will be extracted from multiple sources and will then be summarized by Google. The summary will appear beneath the search bar and will be differentiated via a color background. Google is also leveraging Large Language Models like Pathways Language Model 2 (PaLM2) and Multitask Unified Model (MUM).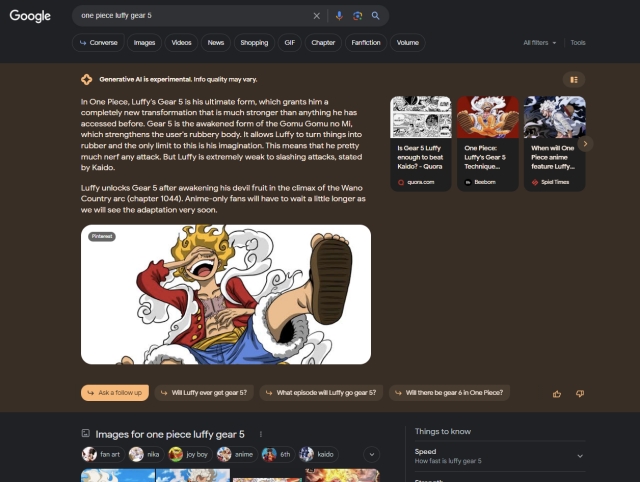 As you can notice in the image above, Google is quick to note that "Generative AI is experimental. Info quality may vary." Also, notice how Google is avoiding a first-person response and taking a neutral stance with its response.
Another cool feature is SGE's capability to expand and corroborate information. We put in a query about the basics he should keep in mind before purchasing a laptop. Now SGE gave a bunch of articles that contain the search query. However, we wanted a summarized version of his query. By clicking on the "expand button" located in the top right corner, we got the same.
Satisfied with SGEs response, we went up looking for laptops under $1,000 and used SGEs conversational capability. At the bottom of the previous response, was a "Ask a follow-up" option, with several suggested follow-up questions. Via using that option we were able to gain a summary of what to look for in a laptop that's under $1,000.
Now, you will notice that SGE did not only list out a summary but also gave a bunch of different laptop options to choose from. This is where Google is effectively leveraging its Shopping Graph. Based on the query. the options will appear. For example, if you are looking for a laptop that has a 512GB SSD with 16GB of RAM and a touch display all under $1,000, SGE will compile the list of recommended devices based on the specific search query. The results will also contain sponsored products.
Additionally, SGE can also help write codes and gain insights on specific queries by harnessing the Code Tips capability of Google's LLMs. Using this feature, you can ask questions related to programming languages like C, C++, JavaScript, Kotlin, Python, and more.
Another nifty feature is the ability to compile a search result into a spreadsheet using SGE. We searched for the "best budget CPU" and hovering over the link, generated a pill-shaped floating window that contained the option to bookmark the article, share it, and compile the data into a spreadsheet. This option allows you to create a new sheet for his search query.
So far, these are all the features that stood out in the early access of Google's Search Generative Experience. You can also sign up for SGE via Search Labs using the embedded link. Once signed up, look out for the "It's your turn to try Search Labs" email to get started. Google One 2+ TB premium subscribers will gain priority access to SGE. Don't forget to share your thoughts on this in the comments below!
---