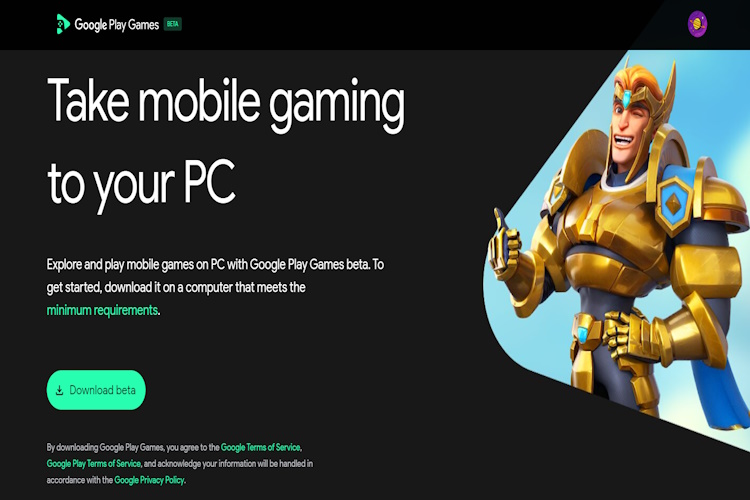 Google has introduced Google Play Games for PC, its first-party cross-platform gameplay subsystem, in India. This will delight gamers who wish to enjoy Android games on their PCs but hate the hassle of emulators. They can now access a wide variety of Android games on their Windows PC directly from Google. Find out more about Google Play Games for PC here.
Enjoy Android Games On Your PC in India
Google Play Games for PC is now finally available for access in India. This means that if you are living in India, it's time to ditch the Android emulators that you have relied on for so long to run mobile games on your PC. You will now be able to experience mobile games on your tablets, Chromebooks, and PCs without any third-party intervention.
To jog your memory, Google Play Games for PC was introduced earlier last year to take on the likes of Windows Subsystem for Android on Windows 11 and BlueStacks, allowing you to enjoy a smooth and uninterrupted cross-platform gaming experience. In a nutshell, this is Google's way to offer a first-party solution to something that had been a third-party solution all along.
If you haven't already realized, the major benefit of this facility is that it will allow you to use a dedicated keyboard and mouse to enjoy your favorite games on a larger screen. Similar to Google Play Store on your Android phone, you can browse, download, install, and play mobile games through the Google Play Games for PC interface.
Another advantage of this subsystem is that it creates continuity. What I mean is that you can pick up where you left off even when you switch to a different device. This is because your progress and data are synced onto your Google Play Games profile and once you log in via that profile, it becomes accessible to you no matter where you intend to take your gameplay.
In case you are wondering about the system requirements to run Google Play Games for PC, I can assure you they are not far-fetched. For starters, you need at least Windows 10, along with a minimum of Intel UHD Graphics 630 and at least an octa-core processor (preferably Intel). You can make do with 8GB of RAM and a minimum storage space of 10GB in the form of an SSD. However, do note that for Google Play Games for PC to work, hardware virtualization must remain on.
The beta version of the subsystem is now available for download. We expect a stable rollout soon. You can dive into the vast collection of Android games right away, including India-specific titles like Ludo King and Hitwicket Games! Do not forget to share your experience in the comment section below.
---