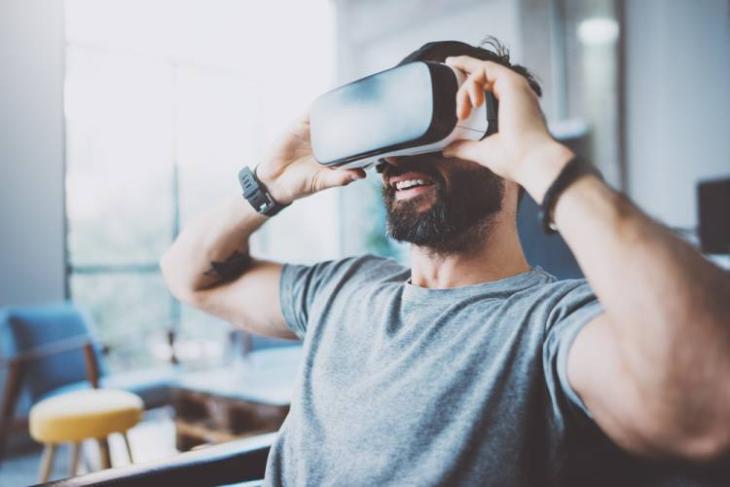 Back in March of this year, we had learned that Google was working on a high-resolution OLED display for virtual reality (VR) headsets. It had then said that more details for the same will be doled out later in May and the Mountain View giant had kept its promise.
Google has shown off this prototype panel at Display Week 2018, claiming that it is the "highest-resolution OLED on glass display" in the world.
For the official details, we know that Google has teamed up with LG Display to build an ultra high-resolution OLED panel, which is now optimized for mobile VR and AR purposes. The display being talked about is a 4.3-inch (4,800 x 3,840) prototype panel with a 120Hz refresh rate, a pixel density of 1443 ppi (approx 3x more than today's VR headsets) and 120 x 96 field of view.
Google is relying on foveated rendering, a technique where the scene that a user is viewing is rendered in high-res whereas everything else dissapears from view.
In its research paper, Google points out that the numbers achieved by their prototype display are close to the upper bounds of human vision, which are 9,600 x 9,600, a pixel density of 2,183 ppi and a 160×150 field of view. Google has certainly blown past displays of existing VR headsets in terms of display resolution.

Most modern VR headsets cannot match this prototype panel, with HTC's Vive and Vive Pro headsets averaging at just 2MP. While the former sports a 3.6-inch 1080 x 1200p (448 ppi) display for each eye, the latter's 3.5-inch Quad-HD (1440 x 1600p, 615 ppi) display is not too extraordinary as well.
Since we need to use two of Google's displays (one for each eye) in a VR/ AR headset, the prototypes are designed such that they can be powered by a mobile chipset – with the only catch being a lowered 75 Hz refresh rate. Google and LG have fabricated their own custom driver Integrated Circuit (IC) as well to handle the huge amount of data transfer from the displays.
Even though Google has shared the specifics of its prototype display, the tech giant is yet to reveal when we can expect to see it being utilized in real-life headsets. It has, however, pushed the envelope to make other VR/ AR makers expand their horizons and provide an enhanced and richer experience.