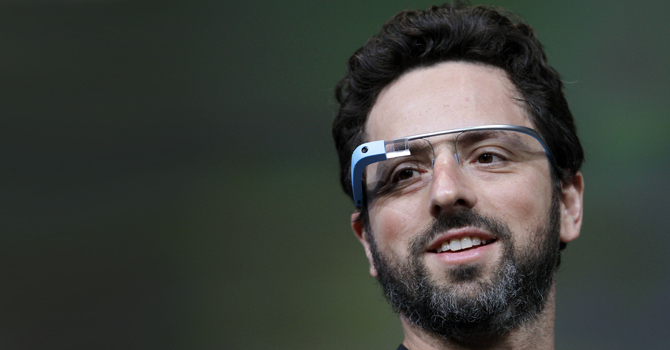 Every year people are racking their brains to come up with the hottest new gadget to hit the market, but whilst new releases are exciting, they are also expensive and can easily cause a burn in your pockets if you're not careful with what you're buying.
If you're a little short for cash don't worry too much as cashwindow offer short term loans that you can trust; they can be paid into your bank account or picked up in cash in a store near you, without any hassles or other pre-requirements.
cashwindow is quick, safe and easy and means you can purchase the gadget of your choice at the time of release, without having to hope for its price to come down in the coming months and since by that time probably a new gadget would hit the markets, you won't even want to buy it then.
This year sees the release of Project Glass by popular search engine, Google. If you love using the Internet on the go and you're forever on your smartphone, then this gadget will be of particular interest to you. This quirky little gadget displays all information from the internet (i.e. News stories, the latest weather updates and emails) right in front of your eyes through a pair of glasses. There are even a few videos of Project Glass out there on YouTube and going by the response of the people, it is surely going to be a hit as soon as it makes a entry into the markets.
Not only that, Google has also featured live events of the actual product that they're going to launch, and everyone seems to be anxiously waiting for the device to hit the markets now. Built into one of the glasses' lenses, the specs overlay the internet and what information you want to access on top of your real world vision. It's there when you want it, and out of sight when you don't; a lot more convenient than sifting through your bag for your phone.
The Google developed glasses are as well fitted with a small camera that enables the user to take pictures or record videos with ease, making sure you capture those all important moments from your point of view.
There has been one problem raised from this product however, the aesthetics of it. As much as this technology sounds handy, high tech and revolutionary, it may take a while for people to adjust to seeing others wearing them out in public; there is indeed a slight risk of looking a little geeky with this product. This product however, could certainly be a thing of the future.
For more information about release dates and possible other features of Project Glass, check out gadget sites like techradar.com or sciencefocus.com which have all the up to date news on the newest gadgets hitting the market.
SEE ALSO:
6 Hilarious Parodies of Google Glass
Codelobster- The Windows PHP IDE (Review)
Adding Live Chat Support to Your Website with Zopim