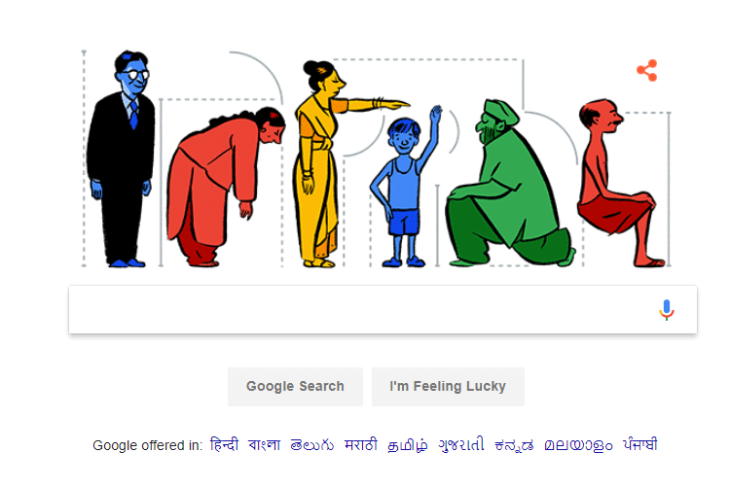 Today's Google's Doodle would be very familiar to those who studied statistics in iNdia. Google is celebrating the 125th birth anniversary of eminent Indian statistician, Prasanta Chandra Mahalanobis, who is often regarded as the 'Father of Indian Statistical Research' as well as 'India's Plan Man' for his valuable contribution as a member of India's Planning Commission.
Created by Nishant Choksi, today's Google Doodle is a pictorial representation of Mahalanobis' greatest contribution to the field of statistics, the Mahalanobis Distance, which is a way of measurement used in population studies, and one of the most widely used metrics to assess the divergence of a point from a distribution.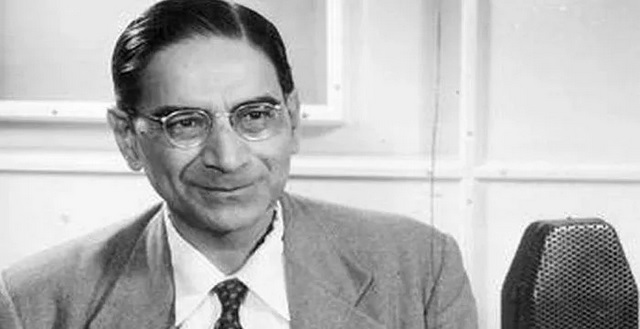 Born in 1893 in Calcutta, Mahalanobis studied at the Presidency College in West Bengal's capital and later went to the prestigious King's College in the University of Cambridge. Mahalanobis' journey of becoming a statistician is quite interesting, as he majored in Physics and only started research in the field of applied statistics out of interest and curiosity.
After his return to India, Mahalanobis started teaching Physics at his alma mater, and this is where he laid the foundations of the Indian Statistical Institute (ISI), one of the most prestigious institutions in the country right now.
Many of the doodle's early concepts pays respect to Mahalanobis' contribution to the field of statistical studies in the country, thanks to the establishment of ISI, as seen in the gallery below
Noted alumni of ISI include George Akerlof, winner of the Nobel Prize in Economics in 2001, whose Nobel-winning research paper, The Market for Lemons: Quality Uncertainty and the Market Mechanism, was initiated during his tenure at ISI. SRS Varadhan, the sole Indian-origin winner of the Abel Prize, which is also called the Mathematics Nobel, completed his Ph.D. from the institute Mahalanobis founded.
Another notable contribution of Mahalanobis' is the 'Mahalanobis Model', which was employed in India's Second Five Year Plan and helped chalk out the plans for rapid industrialization in the country. Known for his vision of statistics as 'a new technology for increasing the efficiency of human effort in the wildest sense', Mahalanobis made statistics a truly inter-disciplinary stream by practically applying principles of anthropology, economics, physics and life sciences to develop breakthrough approaches in the fields of population studies, agriculture and industrialization among others.
As usual, you can check out the google on Google.com or on the New Tab page on Chrome.