Unity 3D has been a boon for many indie games developers and many of them are using Unity to make games for mobile devices, which are being lapped by fans all over the world. Unity not only makes overall game development easy but helps in bringing features such as multiplayer modes for indie games.
Recognizing this advantage and factors like the rise of gaming smartphones, Google Cloud has partnered with Unity to create a collaborative platform for cloud-based game development. With Google Cloud integrated, developers do not have to do any of the coding to implement cloud-based multiplayer mode.  Other benefits of building and hosting a game on Cloud means it will be easily scalable and more importantly, it will offer a seamless real-time gameplay experience, which is another aspect Google and Unity are boasting.
This project deeply embodies our philosophy for gaming—open source, community-driven solutions built in collaboration with the world's leading game companies.
The union is also aimed at prioritizing the development of "connected games" which also includes dynamical single player games besides real-time multiplayer, turn-based multiplayer, and persistent game spaces (like a perpetually-active game that you can leave and join anytime).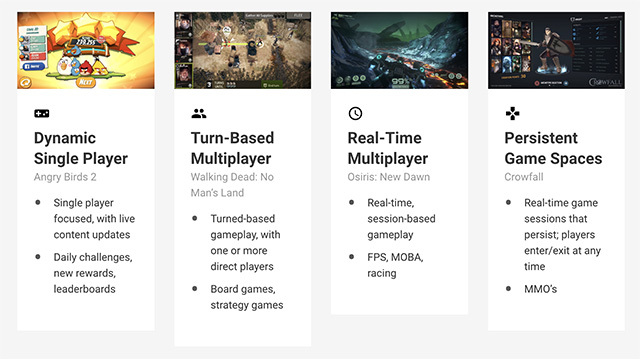 Unity and Google say the integration will start showing results this summer. The first phase includes introducing an "Open Source Matchmaking" program that should do the heavy lifting for developers in multiplayer and two-player modes. Google Cloud and Unity will also focus on the launch of a cloud-based hosting service for games which will be followed by a creation of tools for the development environment. The two companies have not revealed any timeline for these two developments.
If you are a game developer, Unity is seeking your inputs about the types of games are you making along with a brief about it and the current stage of its development. This will help the company develop appropriate tools after assessing the needs of the developer community. Looking at the form, it seems that both companies have a much bigger plan for the gaming industry than just limiting themselves to mobile games.