With Google's major redesign of Gmail, it also brought along a new feature which is primarily targeted at businesses using G Suite for work email as well as a privacy measure for regular users.
One of the most surprising and useful additions in this regard is Confidential Mode, which is now rolling out to users. Confidential Mode lets you set security measures for your emails and protect sensitive information from falling into the wrong hands. Not only can you send emails that get deleted automatically after a set period, but you can also have them locked behind passcodes. And here's how you can get Confidential Mode to work:
How To Use Confidential Mode
The first step is to enable the redesign that has been rolled out Gmail recently. This redesign introduces material elements and a ton of new features, along with the Confidential Mode.
1. Tap the 'Compose' button in the new interface and you'll see that a new icon with a lock and clock has been added in the compose window. This is the 'confidential mode' icon.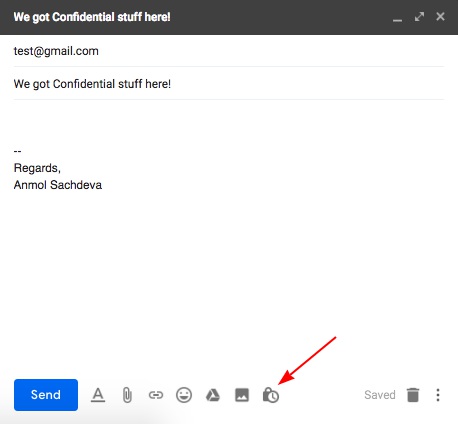 2. Tap on the 'Confidential mode' icon to see a pop-up where you can set the expiration date for your email and choose whether the recipient would need a 'passcode' to see it. You can choose an expiration period such as 1 day, 1 week, 1 month, 3 months, or 5 years to safeguard your sensitive information.
3. As for the passcode requirement, you can use the SMS passcode to further bolster the security of your confidential emails. Google will ask for a passcode every time you'll open the locked email by sending over the same to the recipient's phone number. This means you'll now need to have the recipient's phone number to exchange private data.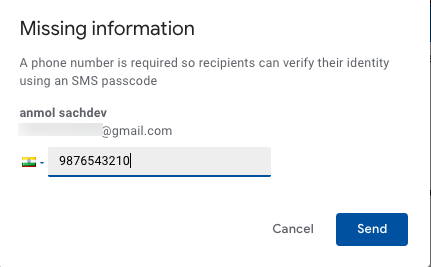 4. Once you've completed all the security steps, click save, write your email and hit send. If you've enabled the passcode, Gmail will ask you to enter the recipient's phone number so that it can send the 4-digit passcode.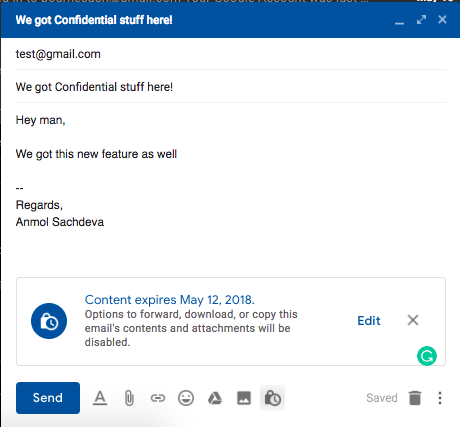 The primary benefit of using the confidential mode is added security, where the recipients won't be able to 'forward the content, copy or paste, download or even print it.' These restrictions make the feature even more likable as your private info won't reach a third set of eyes, which is usually the case with random leaks. The confidential e-mail you receive will look like this: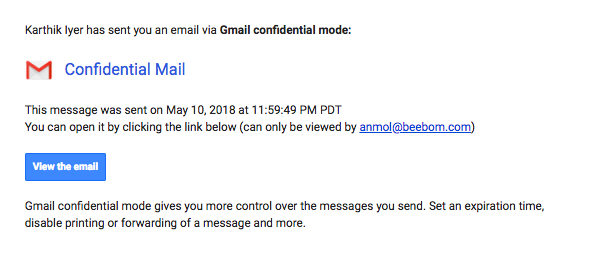 The Confidential Mode is a neat addition to Gmail, even though you need to jump through some hoops to protect sensitive information. However, it lacks one important feature, the inability to take screenshots of the confidential mail, and looks like Gmail needs to work on adding the same for total security. So, do you like the Confidential Mode? Have you tried it yet? Let us know in the comments down below.