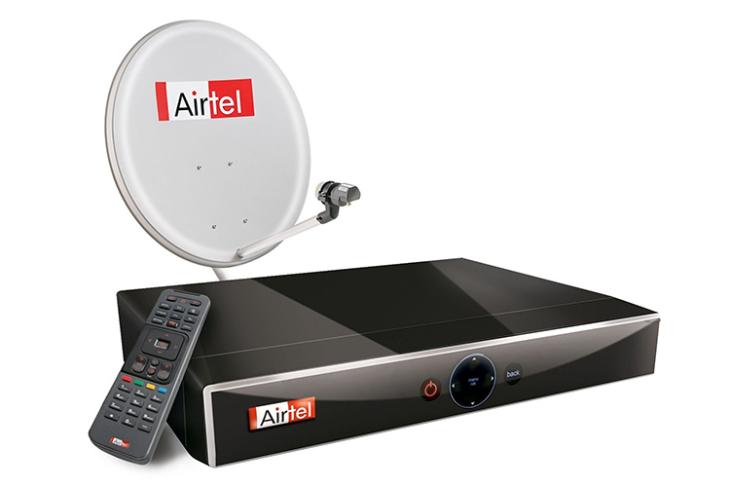 In case you own an Airtel Digital TV connection and wondering why you can't view any of the Star India's channels on your set top box, it is because Star has temporarily withdrawn all of the channels from Airtel's entertainment service starting today i.e. March 8. This is because of a financial dispute between the two parties.
These include popular channels like Star Plus HD, Star Sports channels, Asianet, Vijay TV, National Geographic, Channel V etc. In total, Star India produces content for and broadcasts 69 channels, including both standard and high definition channels, all of which have been removed from Airtel Digital TV. Star India has taken this step as both sides have shared a mutual disagreement over pricing of channels.
On February 16, Star India had sent a notice to Bharti Telemedia – which controls that Airtel Digital TV content delivery – stating that the latter had failed to sign a subscription agreement as well as failed to pay subscription fees which have resulted in discontinuation of Star's channels from Airtel's broadcasting network. And although Airtel has reportedly notified customers of the phase-out, Twitter has been flooded with complaints about the unavailability of popular Star channels.
https://twitter.com/somnathpatnaik/status/971660563754369024
Hi! Since we are unable to arrive at mutually acceptable terms with Star India Pvt. Ltd, with effect from 8th March, all STAR network channels have been temporarily discontinued from your packs. This is a temporary measure to ensure that (cont) https://t.co/KrQxzUaIXt

— airtel India (@airtelindia) March 8, 2018
@airtelindia you'll have disconnected all star channels with out any intimation. I have paid for my services. I need my channels to be reactivated or will switch services

— Ridge Rego (@LiLRaR) March 8, 2018
In order to watch the channels which were earlier available within standard packs, Airtel Digital TV subscribers will have pay on à la carte basis, according to Star India's updated fees.
For HD channels, customers will be liable to pay ₹35 per non-sports channel and ₹50 for sports channels. For SD channels, users will have to pay ₹20 per sports channel, while the cost of each non-sports channel will be ₹10. Despite this price hike, Airtel is persistently telling consumers that the move is temporary.
Those who do not opt to pay the high fees will be refunded on pro-rata grounds. To prevent major backlash from users, Airtel is also offering 22 SD channels for free for a period of one month. To activate this offer, users will have to call the customer support or give a missed call on the relevant numbers depending on the the channel (find the full list here). These include popular channels like Star Plus, Star Gold, Star Bharat, Star Movies, Star World, Star Vijay, and range of Star Sports channels. Airtel has also added new channels such as Living Foodz HD, &Prive HD, Discovery Jeet HD, Disney Internal HD, and DSports HD to make up for the removed Star HD channels.