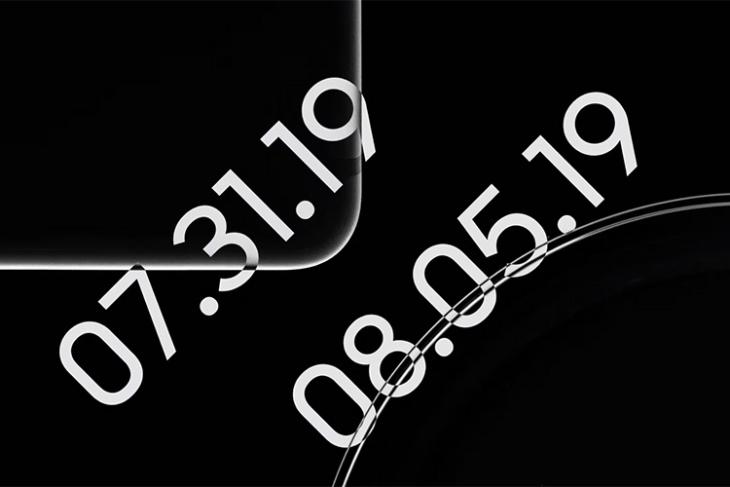 While Samsung gears up to launch the Galaxy Note 10 and Note 10 Plus (or Note 10 Pro) on August 7, we've also been seeing a lot of rumours and leaks about the Galaxy Watch Active 2, and the Galaxy Tab S6, and now, Samsung has finally confirmed the launch dates for the two devices, and it's fairly evident that the South Korean giant doesn't want anything coming in the way of the Note 10 hype-train when the phone launches — both the Galaxy Watch Active 2, and the Galaxy Tab S6 are launching before the Galaxy Note 10.
In a new teaser video posted by Samsung, the company shows off quite a bit about the upcoming additions to the Galaxy family. We get a decent glimpse at the Tab S6, complete with the fact that the S-Pen will attach magnetically to the tablet, similar to the new iPad Pro and Apple Pencil.
https://www.youtube.com/watch?v=wZJRg19JNCU
The video also shows off the Galaxy Watch Active 2, albeit with the screen turned off. Still, we get a good look at the bigger display with a slimmer bezel (that's rumoured to be touch-sensitive this time).
At the very end, we get to see the launch dates for both the devices. The Galaxy Tab S6 will be launching today, on July 31, while the Galaxy Watch Active 2 will launch on 5th of August, two days before the much-awaited Note 10 launch in New York.
As for the pricing of the new Galaxy Watch Active 2, and the Tab S6, that remains to be seen, but the wait is almost over.