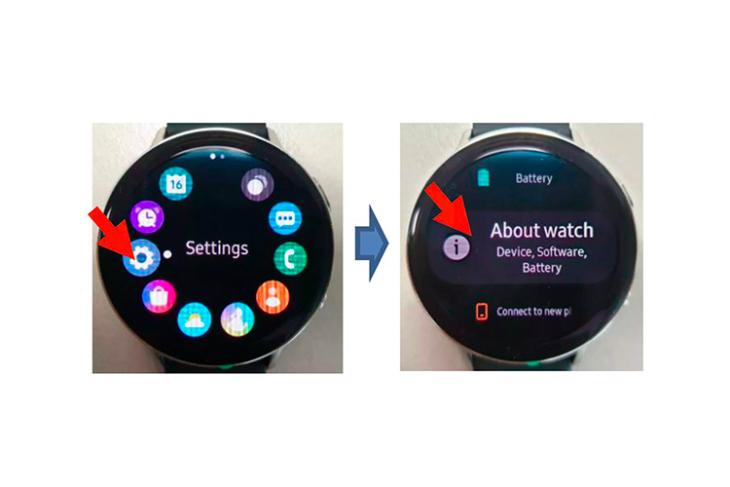 We're fast approaching the Note 10 launch scheduled for August 7, but there have been multiple reports that Samsung will also be launching a new smartwatch soon (and maybe even alongside the Note 10) called the Galaxy Watch Active 2.
Well, live images of the Galaxy Watch Active 2 have surfaced from FCC filings, showing the Galaxy Watch Active 2's display and slimmer bezels.
Normally, companies request the FCC to hide such images, and yet we have these ones right here. The images show a slimmer bezel on the Watch Active 2, and also show that the Watch Active 2 will come with the same UI that's optimized for the rotating bezel we last saw with the Galaxy Watch. However, if rumours surrounding the Galaxy Watch Active 2 are to be believed, the South Korean giant is adding a touch sensitive bezel to the watch which will allow users to navigate through the UI by swiping their fingers along the bezel — that definitely sounds cool, but I'm unsure if it'll be nearly as satisfying as the tactile feeling of the actual rotating bezel.
Other rumors suggest that the new Galaxy Watch Active 2 will come with support for Fall Detection, and ECG, similar to the Apple Watch Series 4. However, that feature will obviously be subject to FDA approvals, so it will probably not be available at launch on the Galaxy Watch Active 2.
The new watch is expected to come in two sizes — 40mm and 44mm — which should suit most people, unlike the Galaxy Watch Active which only came in a single dial size. Moreover, there's expected to be an LTE version of the watch as well.
The Galaxy Watch Active 2 might launch alongside the Note 10, and we'll be covering the event, so make sure you check back often.