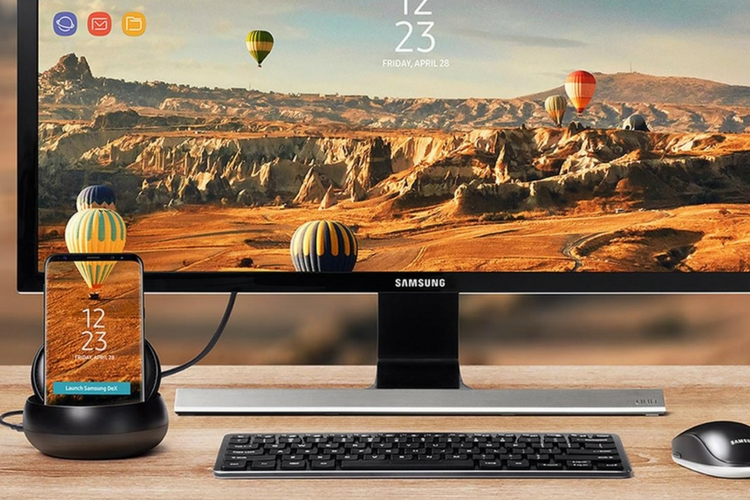 The Galaxy A90 comes with a number of features hitherto reserved for Samsung's flagship Galaxy S and Galaxy Note lineups, including 5G connectivity. Sure, it comes with top-of-the-line specs, including the Snapdragon 855 SoC, but as it turns out, premium hardware is not the only thing that Samsung is incorporating in the device to make it more lucrative for buyers.
According to SamMobile, the phone also comes with support for Samsung's DeX docking station that allows users to extend the phone's functionality by connecting a keyboard, mouse and monitor to create a full desktop experience. Originally introduced with the Galaxy S8 and S8+ a couple of years ago, the feature is now a lot more polished than ever before, and even allows the use of compatible Linux distros rather than Android for enhanced functionality.
Alongside DeX, the Galaxy A90 5G also gets support for Microsoft's Your Phone app, which enables users to manage their Android phone's notifications on their PC by mirroring their phone's display onto their Windows desktop. The functionality allows users to send and receive text messages, access notifications and browse photos stored on their Android device directly from their Windows 10 computers.
The Galaxy A90 5G is not only the first A-series smartphone from Samsung with DeX support, it is also the first non-flagship smartphone from the company to rock the new feature. Given that it is powered by the same chipset as the Galaxy Note 10 and Galaxy S10, it definitely has the requisite firepower to run any software found on the flagship devices, possibly making it an attractive option for users looking for a more affordable Samsung device with flagship features.
---