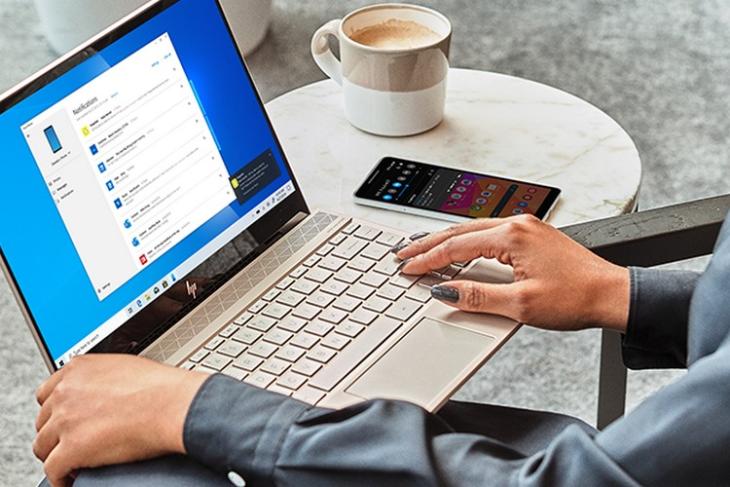 Originally announced at Build 2018, Microsoft's phone-mirroring app, 'Your Phone', is finally getting support for Android notifications on Windows 10. According to the company's Senior Program Manager, Analy Otero Diaz, the feature is rolling out gradually, so it may take a few days to show up for everyone. The feature was thus far available only to those who signed up for the Windows Insider program.
In case you didn't know it already, Your Phone is a standalone Windows program that enables users to manage their Android phone's notifications on their PC. The app allows users to access text messages, notifications and photos stored on their Android device directly from their Windows 10 computers. According to Microsoft, the software will not only let users check the notifications on their smartphones, but also read and reply to texts from their PCs.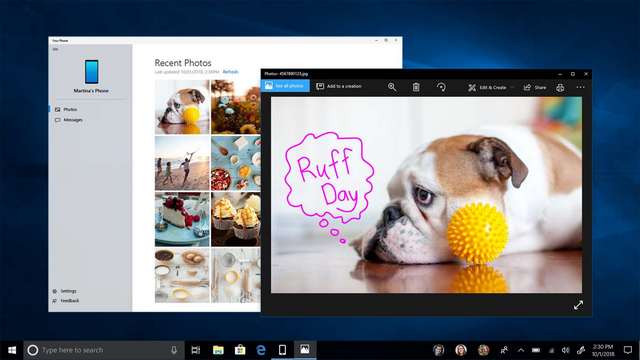 To use all the features of the Your Phone app, users must link their Android phone to their PC via Windows Settings or through the app itself. Users will receive an app from Microsoft, which they will need to download to your mobile phone and follow the setup prompts to get started. The Your Phone app works with Windows 10 April 2018 update (1803) or later, and requires Android 7.0 Nougat or later. Users will also need update the app to version 1.19052.657.0 or later.
According to Microsoft's Director of Program Management, Vishnu Nath, the rollout has currently reached about 50 percent of PCs, but it should be completed within a week. Do note that Android's Quick Replies feature is not supported on Your Phone just yet, but that should happen sooner rather than later.
Download Your Phone from the Microsoft Store (Free)