It's common practice for smartphone manufacturers to eventually introduce their flagship features to mid-range and budget devices, Samsung being no exception. The company's beautiful Infinity Edge displays debuted with its flagship Galaxy S8 duo and have now made their way to the mid-range Galaxy A6 and Galaxy A6 Plus, as well as the budget Galaxy J6 and Galaxy J8, all of which were launched in India just a week ago. Out of the lot, the Galaxy A6+ or A6 Plus is the most premium device and is priced at Rs. 25,990.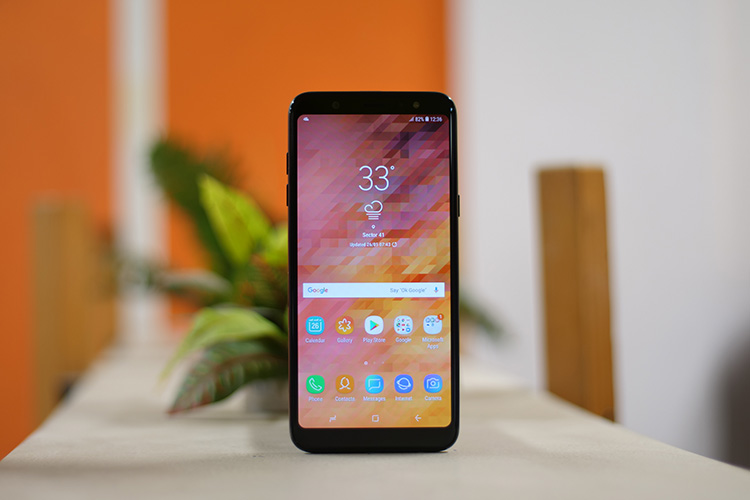 Up front, the Galaxy A6 Plus checks off all the boxes for a great smartphone in 2018; it has a great looking Super AMOLED display with an 18.5:9 aspect ratio, a dual rear camera setup, face recognition capabilities, and a metal unibody design. On the inside, however, the device features a Snapdragon 450 processor coupled with 4GB RAM and 64GB of internal storage, which is more befitting for a smartphone in the sub Rs. 15,000 category. So, is the Galaxy A6 Plus worth the premium? Let's dive into the detailed review and find out.
Specifications
Before we get to the Galaxy A6 Plus' design, performance, and our final verdict, let's get the specifications out of the way. Here's what Samsung has packed within this supposed "premium" mid-ranger:
Display
6-inch FHD+ Super AMOLED
Processor
Qualcomm Snapdragon 450
RAM
4GB
Storage
64GB, expandable up to 256GB using microSD card slot
Camera
Rear: 16MP (f/1.7) + 5MP (f/1.9) with flash
Front: 24 MP (f/1.9) with flash
Battery
3,500mAh
OS
Samsung Experience 9.0 Based on Android 8.0 Oreo
Colors
Blue, Black and Gold
Price
Rs. 25,990
What's In the Box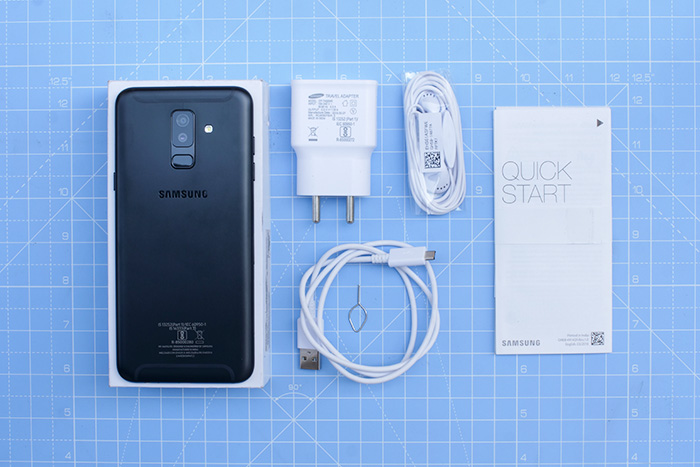 Another thing we'd like to address before getting on with the review is the box contents. Samsung has packed in the usual paraphernalia within the sleek packaging, including:
The Galaxy A6 Plus itself
A 5V/1.55A charging brick
USB-A to micro-USB charging cable
A pair of earphones
A SIM ejector tool
Paperwork
Design and Build Quality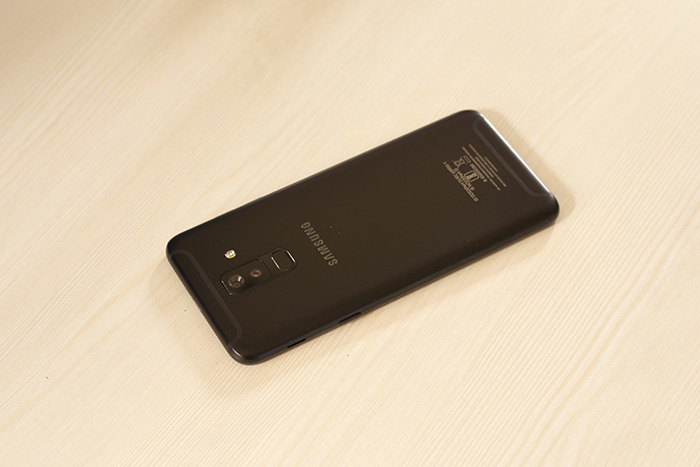 Taking the Galaxy A6 Plus out of the box, the first thing I noticed was that it's rather heavy, weighing in at 191 grams, and wide which might make it difficult to hold for people with small hands. The device features a metal unibody design which gives it a rather premium feel and the Infinity Edge display which dominates the front of the phone is an absolute treat to look at. While the display may not be completely borderless, the slim bezels on all four sides give it a very modern look.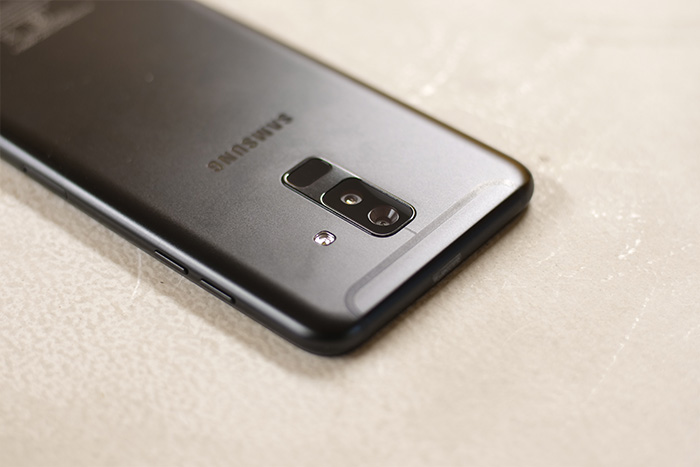 On the back, the device houses its dual-camera setup with the pill-shaped fingerprint sensor right below the camera housing and the Samsung logo just below that. I'm not a big fan of the size and placement of the fingerprint sensor, as I constantly found myself hitting the camera housing while trying to unlock the device. The device has prominent antenna lines on the top and bottom that stand out due to the contrasting color and the prominent regulatory information printed towards the bottom looks flat out ugly.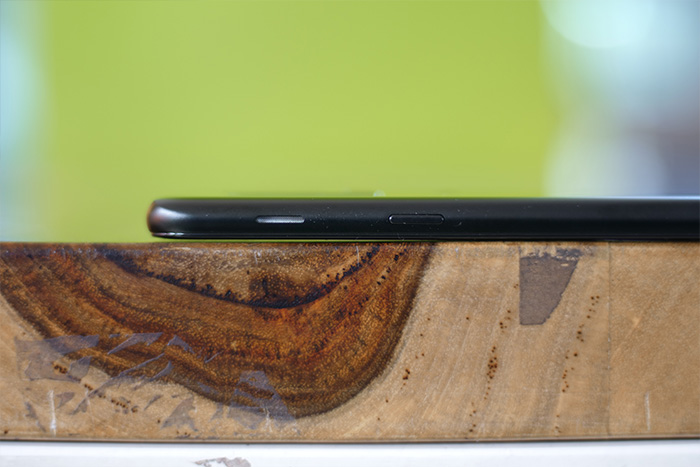 The right edge of the device has a nice, clicky power button along with the poorly positioned loudspeaker, while the left edge is home to the volume buttons and two separate slots for SIM1 and SIM2, with the SIM2 slot also including the microSD card slot.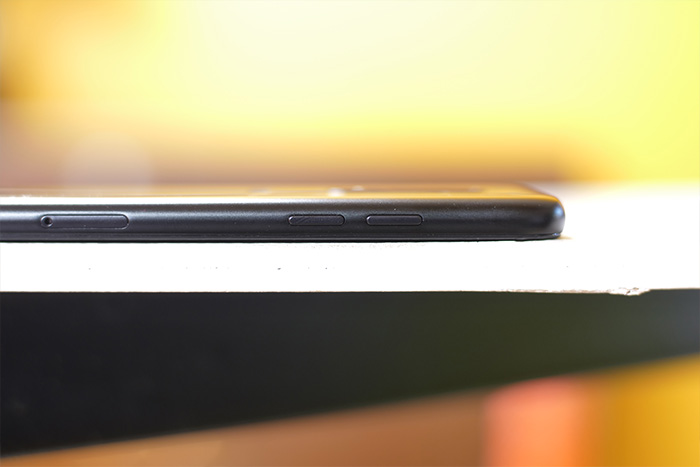 The micro-USB port for charging and data syncing along with the 3.5mm headphone jack are housed on the bottom edge of the device, while the top edge remains clean, except for the antenna lines.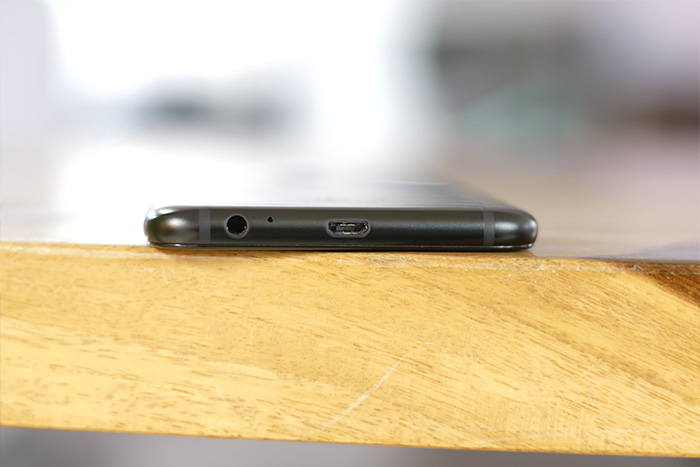 Display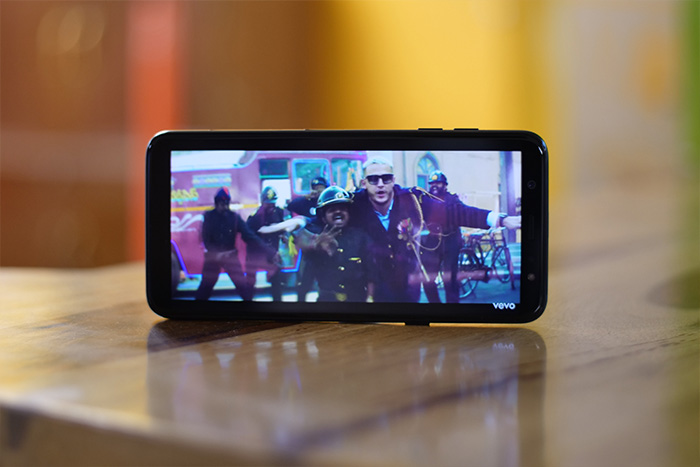 If there's one thing that Samsung does better than any other smartphone manufacturer in the world, it's the display. Samsung's Super AMOLED displays are known for their deep blacks and punchy colors and the display on the Galaxy A6 Plus is no exception. The device rocks a 6-inch full-HD+ (1080x2220p) Super AMOLED display with an 18.5:9 aspect ratio and no notch. The display has decent viewing angles, deep blacks and punchy colors, as we've come to expect from Samsung displays.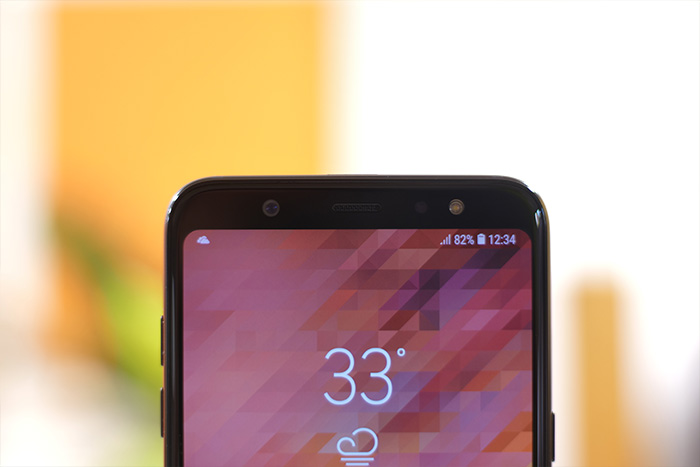 Daylight visibility is also pretty great, with the display getting bright enough that it remains decently visible even in direct sunlight. The 18.5:9 aspect ratio of the display is great for gaming and watching videos, with the black bezels blending in seamlessly to offer an immersive experience. Much like other Samsung smartphones with an OLED display, the Galaxy A6 Plus also has an always-on display mode which shows the time, date, battery level, and notifications on the display even when the screen has been turned off.
User Interface
Granted that Samsung's UI has come a long way since the TouchWiz days, but the new Experience UI 9.0 still has a long way to go. The default animations on the Experience UI are quite sluggish and make the phone feel even slower than it already is, thanks to the Snapdragon 450 chipset.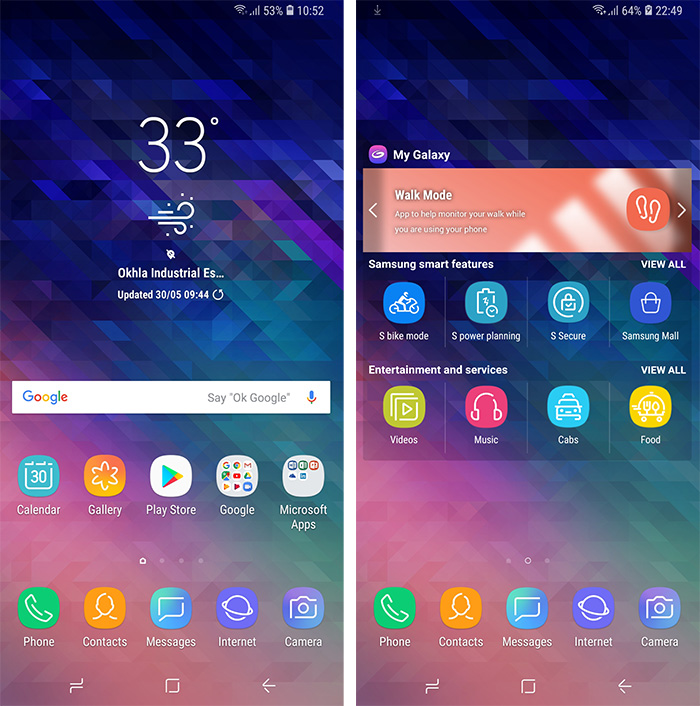 When Samsung initially switched to Experience UI from TouchWiz, the move was lauded as it removed a considerable amount of bloatware from Samsung devices. Now, it seems like Samsung is once again moving towards the old days and including a ton of bloatware onto their devices. The Galaxy A6 Plus comes with a number of preinstalled apps, including a fair number of Microsoft apps which can't be uninstalled. For some reason, Samsung has also preinstalled Facebook onto the device, which also can't be removed.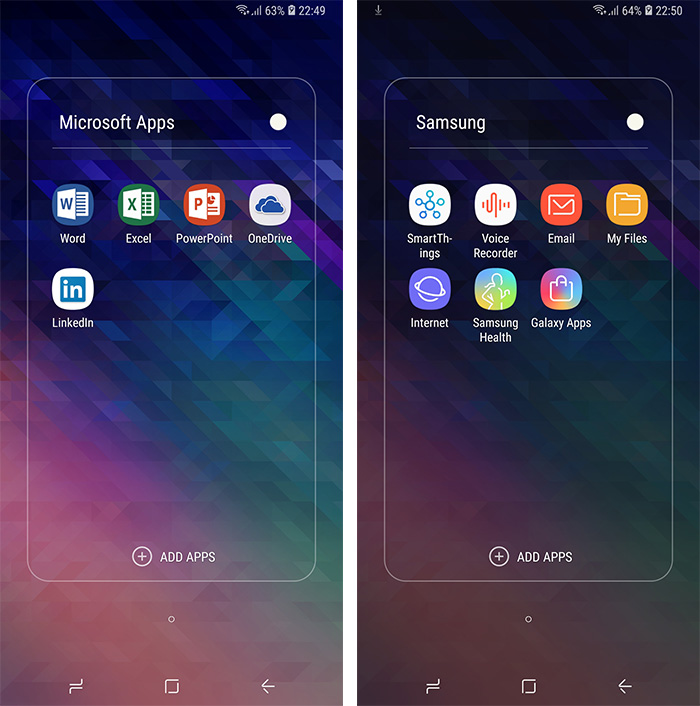 Overall, the UI seems bogged down by Samsung's Android skin and the Snapdragon 450 always seems to be struggling. The device takes forever to boot and opening up apps or even going through the settings takes a fair bit of time. The device isn't as snappy as you'd expect from something in this price range and this is one of the major reasons why I wouldn't recommend that you get the Galaxy A6 Plus.
Performance
While you'd be right to expect a device in this price range to at least deliver above average performance in daily use and gaming, Samsung seems to disagree. Which is why the company has included a Snapdragon 450 SoC in the Galaxy A6 Plus, instead of a Snapdragon 660 SoC which can be found on other devices in this price range.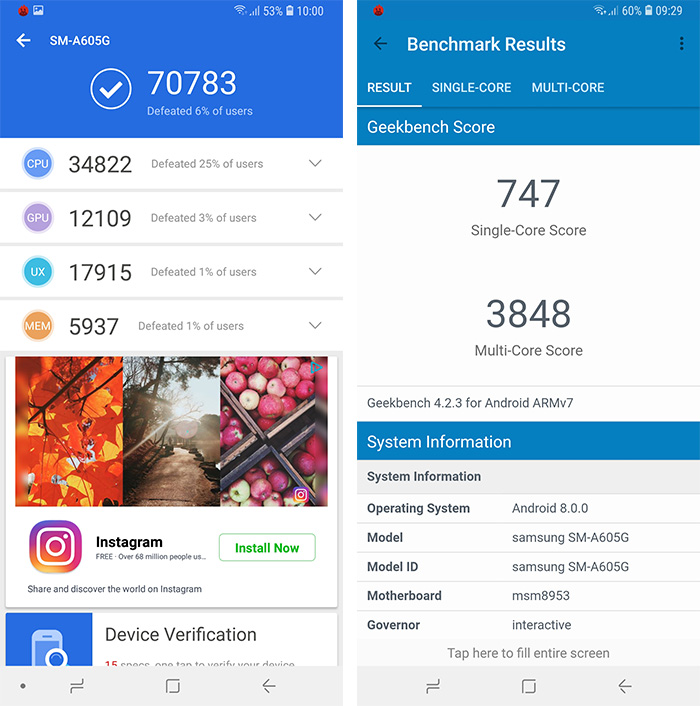 We ran a couple of benchmarks on the Galaxy A6 Plus and the numbers show exactly what you'd expect from a device with a Snapdragon 450 chipset. The Galaxy A6 Plus scored 70,783 on AnTuTu, 747 and 3848 in Geekbench's single-core and multi-core tests, and 3.1FPS and 20FPS in GFXBench's car chase and T-Rex, respectively. The Nokia 7 Plus, in comparison, posts significantly better numbers and even handled intensive workloads better than the Galaxy A6 Plus.
Including a underpowered Snapdragon 450 SoC does have its benefits though. The device doesn't get warm, even under intensive load, but you will definitely notice stutters and frame drops from time to time.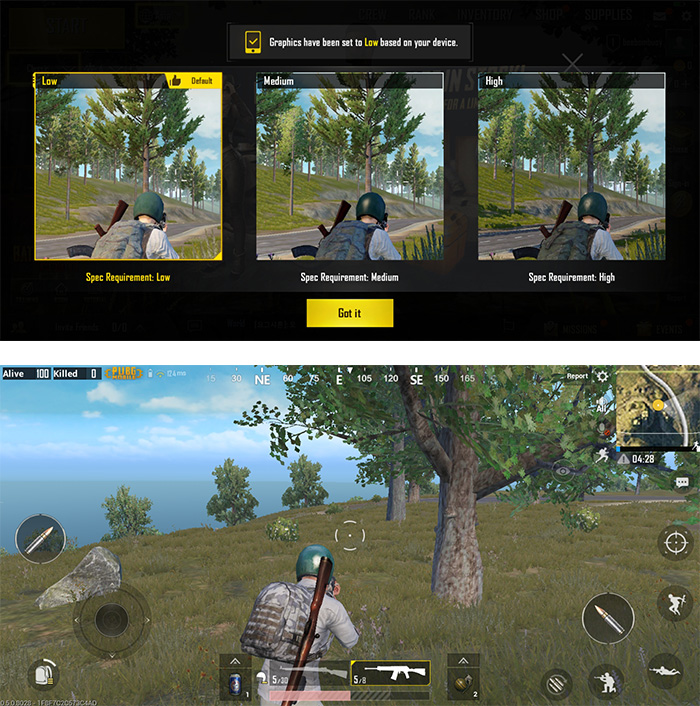 Gaming performance is exactly what you'd expect with the particular chipset-GPU combo. Lighter titles run without any issues whatsoever, however, the loading times are considerably long. Heavier titles, like PUBG, on the other hand, can only run on low graphic settings and even then you'll experience frame drops throughout the game. While the device might not get noticeably warm to touch, the performance does get affected if you've been playing for a considerable amount of time and you'll notice it deteriorating with every successive match that you play.
Cameras
These days, all smartphone manufacturers just seem to care about jumping onto the most popular trend, without thinking about the overall consequences. In this case, Samsung has also jumped onto the dual-camera trend with its mid-ranger, but the dual-camera setup on the device isn't able to justify its price.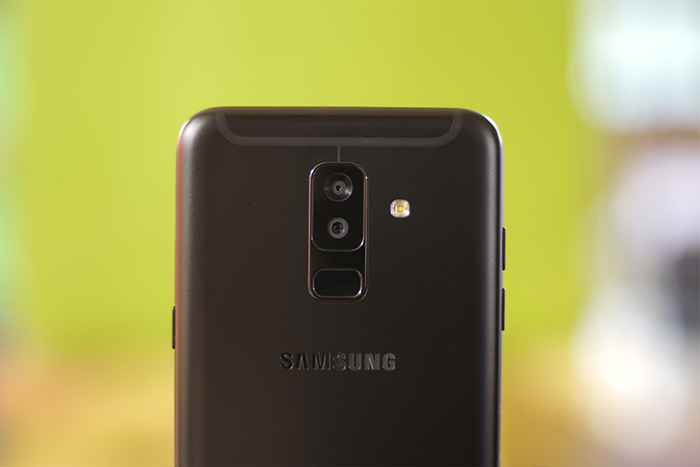 The dual-camera setup on the rear consists of a 16MP primary sensor with an f/1.7 aperture, along with a 5MP secondary sensor with an f/1.9 aperture for capturing depth data. The device features a 24MP f/1.9 front camera, with both the front and rear camera setups complemented by a single-LED flash.
Performance wise, the camera is 'OK' at best. In my usage, the rear camera had a hard time focusing at times, so a significant number of pictures came out out of focus and blurred. However, when the camera was able to focus on the subject, the images showed good dynamic range and taking shots in favorable lighting resulted in decent images, with accurate colors and a decent amount of detail. It's nowhere close to a Pixel 2, but I wasn't expecting to perform any better anyway. Portrait mode on the Galaxy A6 Plus is a hit-or-miss, the device sometimes performs well and is able to cleanly detect the subject's edge, but it sometimes fails miserably. Check out the camera samples and see for yourself:
Images clicked in low light, in my opinion, are what reveal the true colors of any smartphone camera. And as you'd expect, the Galaxy A6 Plus' primary camera struggles in low-light conditions. The images turn out pretty dark with a considerable amount of noise, making the camera, quite frankly, unusable in low light. Here are a few samples of images clicked in unfavorable lighting:
The selfie camera, with its big megapixel numbers, might lead you to believe that the Galaxy A6 Plus will deliver stunning selfies. But you'd be disappointed. Images clicked with the 24MP front camera in decently light are rather soft and the device tends to smooth out details even when the beauty mode is turned off. Just like the rear camera setup, the front camera struggles in low light situations, delivering noisy and grainy images. While Samsung would want you to think that the front facing flash would help you click better pictures in low light, we all know that clicking pictures with a smartphone flash is never a good experience. Here are some images clicked with the front facing camera on the Galaxy A6 Plus:
Overall, the cameras on the Galaxy A6 Plus are average at best and I believe the Nokia 7 Plus performs way better in the camera department, despite receiving criticism from my colleagues.
Connectivity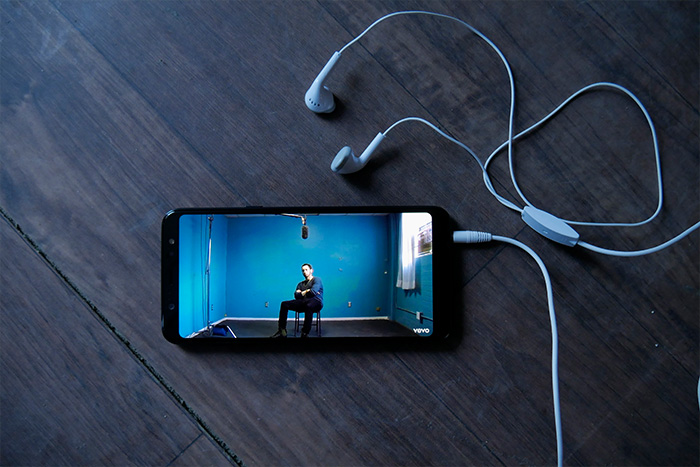 Port selection on the Galaxy A6 Plus is another major disappointment. For a 2018 device in this price range, the Galaxy A6 Plus still packs in a micro-USB port, instead of a USB Type-C port which has become the norm these days. It also includes a 3.5mm headphone jack, which is great if you're a fan of wired earphones like me.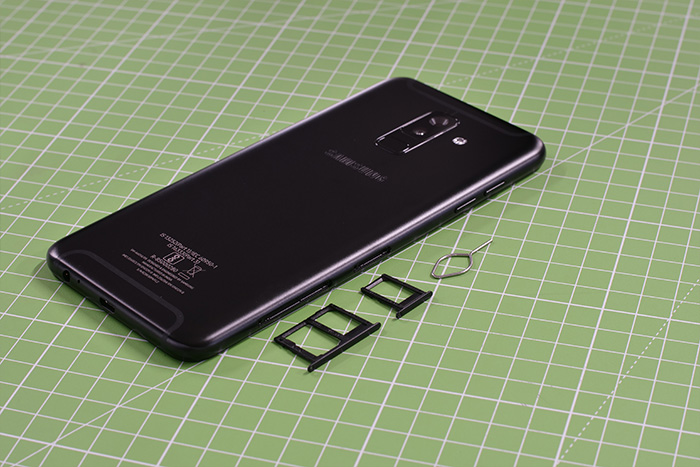 The Galaxy A6 Plus includes two SIM tray slots, allowing it to pack in two nano SIM cards along with a microSD card, unlike a number of other devices that come with a hybrid tray which can either house two SIMs or a SIM and a microSD card. For this, I'll give the Galaxy A6 Plus a few brownie points.
Battery Life
The Galaxy A6 Plus packs in a 3,500mAh battery which, coupled with the power-efficient AMOLED display and Snapdragon 450 SoC, delivers great battery life. The device goes on-and-on-and-on without requiring you to top it up every single night. Even with heavy use, including gaming, you'll still end up with at least 30 percent battery by the end of the day.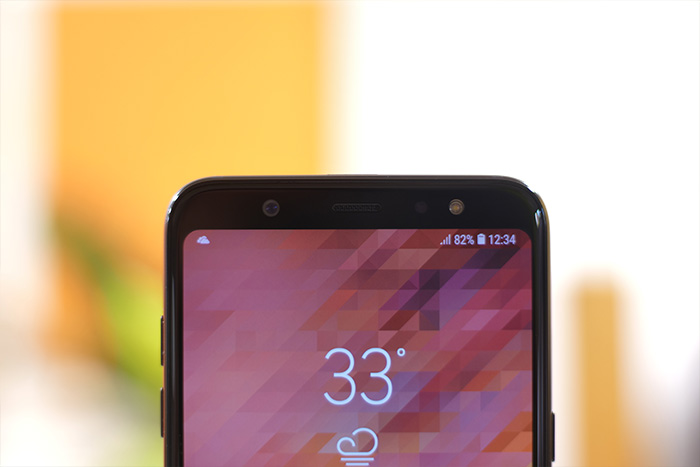 However, when you do get to charging the device, you'll be quite disappointed. The 5V/1.55A charger included with the Galaxy A6 Plus charges the device slowly, taking an hour to charge to 60% with the device turned off. With the device turned on, it takes even longer.
Another thing worth noting is that the device gets quite warm while charging, so if you do end up buying the Galaxy A6 Plus despite reading this review, you'd be better off not keeping it by your side when you set it down to charge at night.
Galaxy A6 Plus Review: Nothing More Than a Pretty Display
Coming to the final verdict. Should you spend Rs. 25,990 on the Galaxy A6 Plus? Well sadly, no. There's no way Samsung can justify the price tag on this device. Granted that it has an "Infinity Display" which, in itself, can turn quite a few heads, but the overall package is definitely worth passing.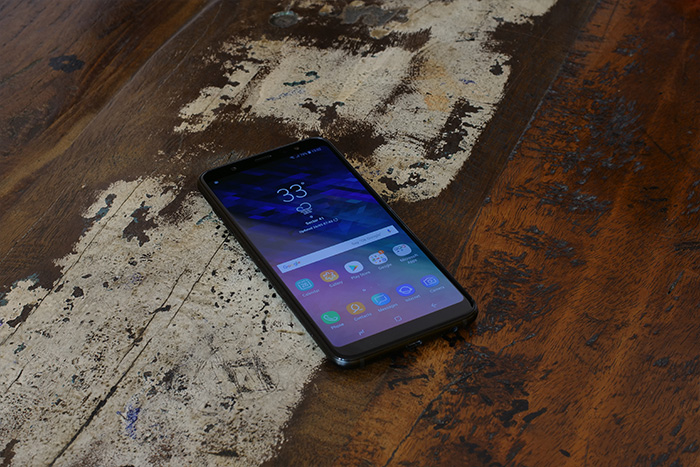 Don't get me wrong, I do love the display and the premium build quality, but for me that's not all that makes up a good smartphone. And as mentioned earlier, the smartphone doesn't fare well in the performance and camera department, so, for me, it's a strict, resounding no!
Pros:
Brilliant Display
Great battery life
Premium Build Quality
Cons:
Underpowered processor
Bloated Experience UI
Average Cameras
micro-USB port
Poor speaker placement
Sluggish fingerprint sensor
SEE ALSO: Samsung Galaxy J6 Review: Surprising Performance With Camera on a Diet
Samsung Galaxy A6 Plus: Not Your Money's Worth
The Samsung Galaxy A6 Plus can be a great purchase, if and only if, Samsung slashes down the price by Rs. 10,000. Otherwise, the smartphone is definitely not worth your money and you'd be better off getting the Nokia 7 Plus, if you're looking for a smartphone in this price range. In case you're looking for a smartphone with similar specifications, you can go for the Redmi Note 5 Pro and the Nokia 6.1, which will not only save you a lot of money, but also offer an arguably better user experience.
Buy From Amazon: Rs. 25,990
REVIEW OVERVIEW

Design and Build Quality

8

SUMMARY

The Samsung Galaxy A6 Plus looks like a great smartphone on the outside, with its beautiful AMOLED Infinity Edge display and the premium metal build. However, on the inside, the smartphone isn't able to justify its premium price and lags behind in performance and real-world use. If you're planning on buying this phone, I'd suggest that you think again.