Finding stock images for your projects might have been hard in the past, but thanks to services like Shutterstock, it has become a fairly easy task. Shutterstock is a repository of over 161 million royalty-free images, videos, and music tracks. Needless to say, you can find everything that you require here. However, there is one problem. Services and websites like Shutterstock are very expensive. If you look at the monthly rates, Shutterstock allows you to download only 10 images for $29/month. Now, that's a pretty steep price to pay, and not all of us can afford it. Thankfully, there are websites which allow us to download royalty-free images for free. Now, their collection might not be as big as that of Shutterstock, but they get the job done, without you having to pay a dime. If you were looking for such websites, you have come to the right place. Here are the 17 best free Shutterstock alternatives that you can use in 2020.
wBest Free Shutterstock Alternatives in 2020
1. Foter
Whenever I think of free Shutterstock alternatives or any free stock-photo hosting website in general, Foter is the first service that comes to mind. The website hosts more than 335 million free stock photos with around 220 million available for commercial uses. This makes Foter's repository almost double the size of Shutterstock. However, the quality of photos is not that good as they are on Shutterstock. Also, the images might be free to use, but there's a catch. When using a photo from Foter, you will have to give credits to its photographer wherever you are using them. Although this is not a big deal, this does require extra effort. Also, if you are using photos as headers on your website, the attributes might feel out of place. Still, this is the largest repository of royalty-free stock photos and hence should not be ignored.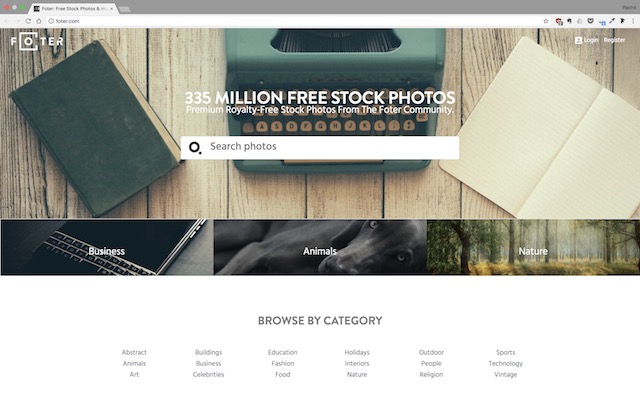 Visit: Website
2. Unsplash
With over 200,000 stock photos, the collection on Unsplash might be only a fraction of what is offered on Shutterstock, but boy these images look good. Each and every image is high-resolution and beautiful. All the photos have a feel of being professionally photographed. The quality of images on Unsplash rivals those offered on Shutterstock or any paid website for that matter. Unsplash is a community website with over 41000 members who upload hundreds of new photos every day. The website is as good as the photos themselves with quick load time. The photos are organized in different categories allowing you to find the relevant images easily. You can also use the search bar at the top to search for specific photos.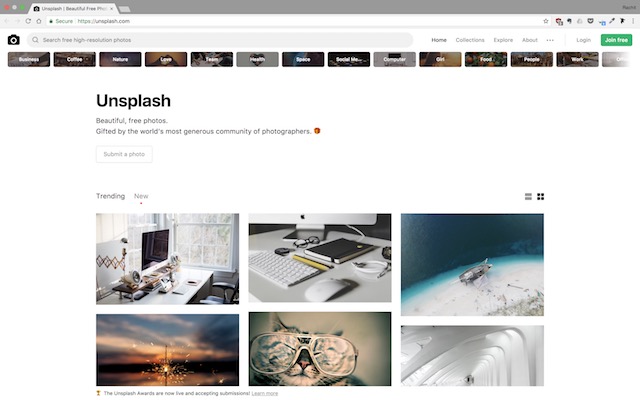 What's best is that all the images here come with a royalty-free license and can be used commercially. Unsplash only asks you to include a credit badge for the photographers, so that they get their dues. However, that too is not mandatory. If you are looking for a website with high-quality, professional photos, this is the first website you should check out. I personally use this website for all my MacBook and iPhone wallpapers, so I have no qualms in recommending this as a capable Shutterstock alternative.
Visit: Website
3. Pexels
With over a million royalty-free images, Pexels might feel like a tiny website when compared to Shutterstock, and in reality, it is. However, all the photos are professionally captured, high-quality images. Pexels mostly deals with outdoor images including landscapes, buildings, crowd, beaches, and so on. There's also a fairly large number of people-centric photos on this website. The photos are shot in different lighting conditions with most of them showing off excellent "bokeh" effect. All the images come with a Creative Commons Zero (CC0) licensing which means that these images can be used for both personal and commercial purposes. You can use the images without asking any permission or setting a link to the source. In other words, neither money nor attribution is not required.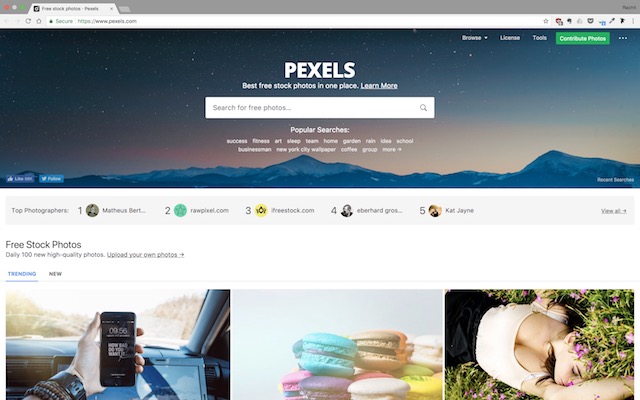 Visit: Website
4. Pixabay
Pixabay in my knowledge is the most popular website which allows you to download royalty-free images. It is also one of the largest with over 1.7 million images as of writing this article. You can find all sort of images here. Just like Pexels, all the images here come with a Creative Commons Zero (CC0) licensing allowing you to use the images both personally and commercially without violating any copyright. Apart from images, you can also find royalty-free vector graphics, illustrations, and videos here. When it comes to quality, the website doesn't disappoint. Most of the images are of high-quality and can be downloaded in various resolutions depending on your requirement. Hosting one of the largest collection of truly royalty-free stock images, Pixabay is one of the best free Shutterstock alternatives you can find.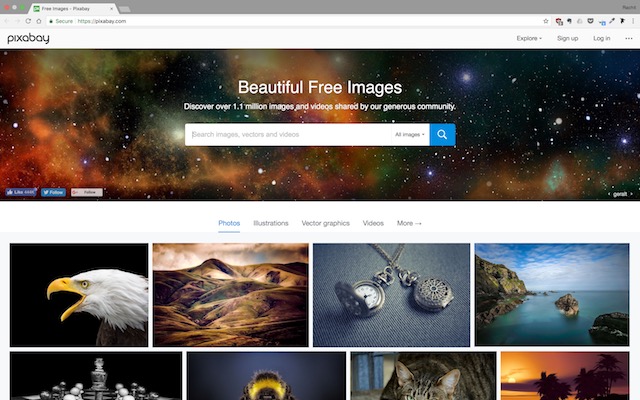 Visit: Website
5. SplitShire
SplitShire is another great free-stock photo website which puts quality above quantity. The crazy thing about this website is that all the photos are clicked and uploaded by only the owner of the website. The website is basically a representation of ten years of his hard work and allows users to use those photos for free. Since these photos are taken by a photographer over the course of the past ten years, you will find really unique pictures here which you won't find on other stock photo website.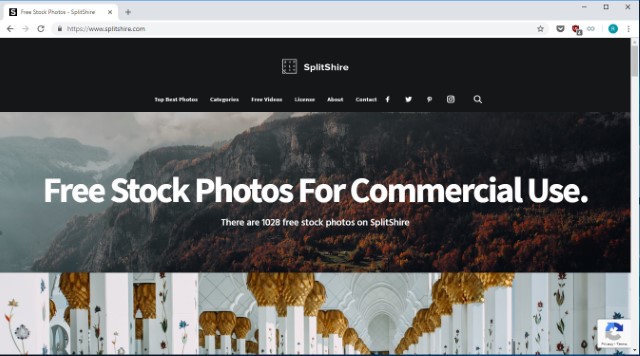 While the photos span multiple categories including technology, abstract, nature, things, wedding, landscape, and more, the best photos belong to places and buildings categories. Photos here are original and you cannot find them for free on other stock photo websites. The site is completely free to use. There is a premium version which allows you to download photos in bulk, however, if you are happy with manually downloading one image at a time, you don't have to pay anything. If you are looking for some unique photographs that are not available on any other stock photo website, definitely check it out.
Visit: Website
6. Freeimages
Next on the list is a service called Freeimages. This one boasts of a hosting a collection of almost 400,000 royalty-free stocks images with new ones getting added each day. Just like on the other free stock-image websites, the images can be downloaded and used for both personal and commercial uses. However, unlike others, you do need to create an account before you can download the images. However, once you log in, you can download and use as many images as you want. You also do not need to give credit to the artist of the website even if you are using the images for the commercial purposes. The images hosted on this website are high-resolution and look really elegant. Apart from images, you can also find vectors and illustrations here.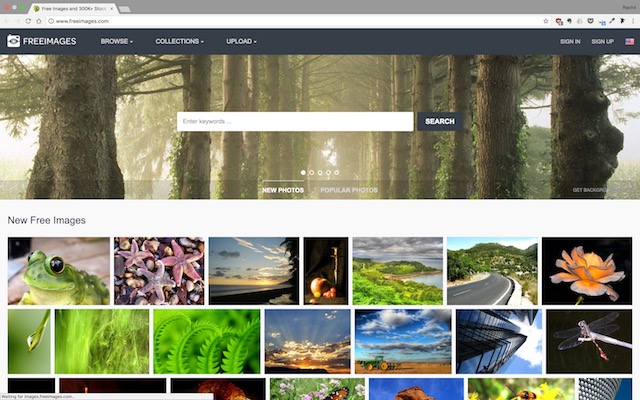 Visit: Website
7. Life of Pix
Life of Pix is a photo sharing website where different photographers can share their shots for free. For me, the best part about this website is not only the quality photos that it hosts but also the dedicated page for photographers which allows you to search for pictures from your favorite photographers. This is not something that you will find on most other stock photo websites and hence I love Life of Pix for this. While the photo selection here is quite limited, all the photos are of high quality. My favorite collection of photos on this website include nature, cities, and animals. You can find some great photos here for these categories. All the photos are of high quality which is something everyone will appreciate. You should definitely check this website out.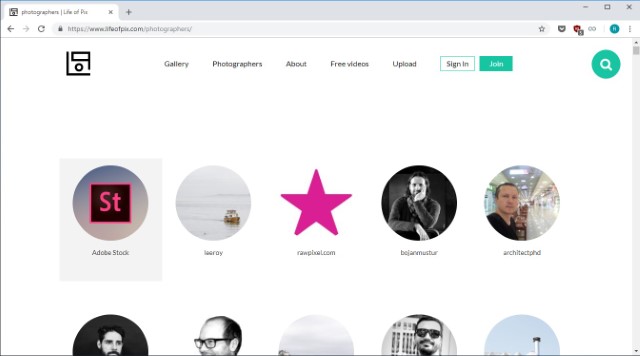 Visit: Website
8. The Stocks
The Stocks is a website which doesn't host its own images but pulls images from various websites which host the royalty-free stock images. Actually, content from many of the websites on this list can be found here. So, it can act as a one-stop solution for your needs. However, there's one problem with which I need to mention. The website is a little slow to load and it is hard to find pictures that you want as they are not categorised properly. If you can get over this nuance, The Stocks will suit you well. Especially considering the fact that along with photos, you can also find royalty-free videos, audios, icons, fonts, and colours.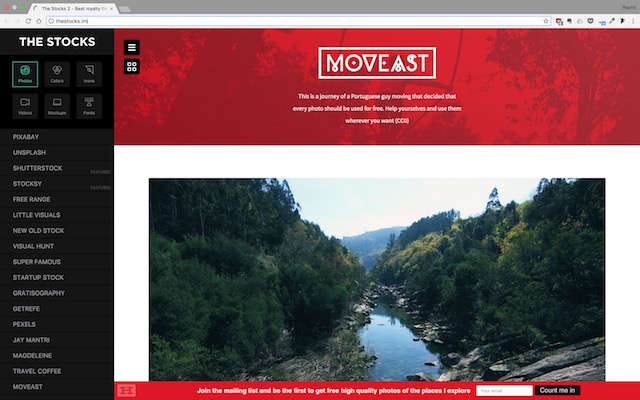 Visit: Website
9. Burst
Ever heard of Shopify? Well, if you haven't, let me enlighten you a little. Shopify is a website development tool which allows you to create your own e-commerce websites. Shopify made Burst to help its customers to find stock images for the websites they build using its platform. However, what's best is that Shopify didn't keep the service locked only for its customers, but made it available for anyone who wants to use it. There are only around 1000 images present on this website. However, while other websites host the photos submitted by their community, the images on Burst have been taken by paid professional photographers. Since the website is developed by Shopify for its customers, all the images here more business oriented. So, if you own a business or act as a professional consultant, this might be the best place to find royalty-free stock photos for you.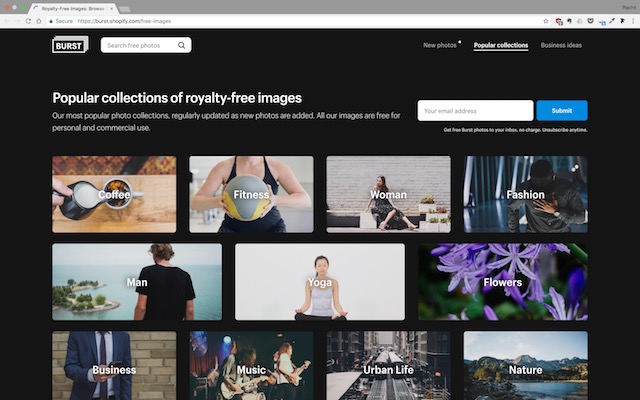 Visit: Website
10. StockcSnap
StockSnap is yet another website which hosts royalty-free images with Creative Commons Zero (CC0) license. Just like others, the photos on the website is provided by its community of photographers. You can surf its library either by categories or by what's trending, most views, most downloaded, and most favourited. All the images are high-resolution and look good. The website does feel like gadget-centric as I found more images related to technology and gadgets especially MacBooks. If you are looking for such images, you should definitely check this one out.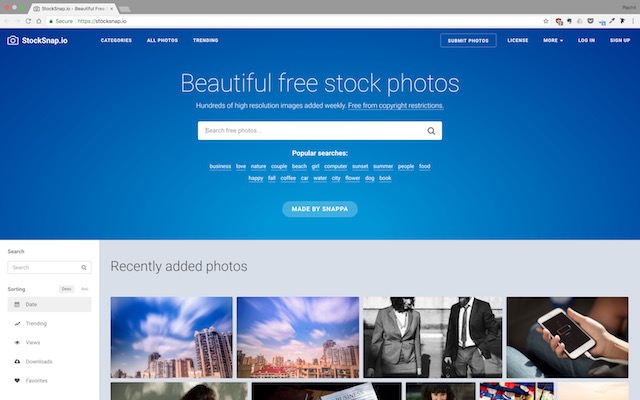 Visit: Website
11. Gratisography
Gratisography hosts high-resolution and professionally taken photos. The images here look really vibrant with exceptional colour reproduction. The images have been categorised into different categories such as animals, nature, objects, people, urban, and whimsical. These categories should give you a fairly good idea of the kind of images you are going to find here. The images on this website really pop out and look really elegant. There are some really cool images here, and you should definitely check this one out.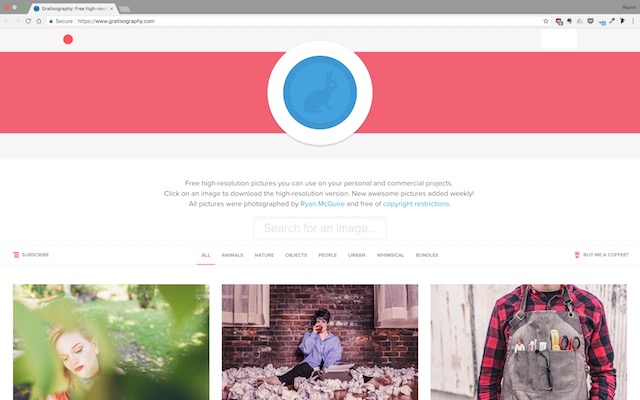 Visit: Website
12. ISO Republic
With a portfolio of around 3,000 stock photos, ISO Republic is not the as big as some of the other websites on this list, but nevertheless, it's a pretty good website. All the photos are free to use and do not require any attribution. The images have vibrant colours and great dynamic range. The website might be lacking in quantity, but it does makeup for it with the quality of images that it hosts. You can find images related to architecture, technology, nature, city/urban, and people among others. You should definitely check this one out from time to time, as you can find some really good gems here.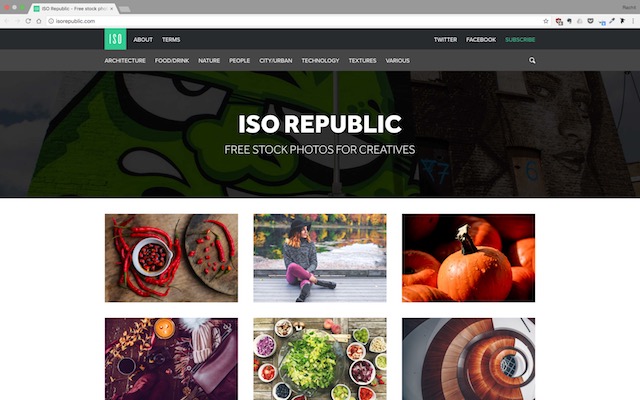 Visit: Website
13. Foca
Though Foca can't make a match with Shutterstock in terms of number, it's a touch better as far variety is concerned. Whether you want high-resolution images, eye-catching videos, or pro-looking templates for commercial use, it can live up to your demand. Just like Shutterstock, Faca also lets you edit your preferred image and even choose the desired size for it. Thus, it becomes easier for you to create stunning posts for sharing on social networking sites like Facebook or blogs like Tumblr. One of my top picks of this Shutterstock alternative is a good collection of basic tools to create social media graphics. And yes, the ever-growing roster of beautifully designed wallpapers has also caught my eyes. So, just in case you like to try out cool wallpapers, do not fail to give them a look.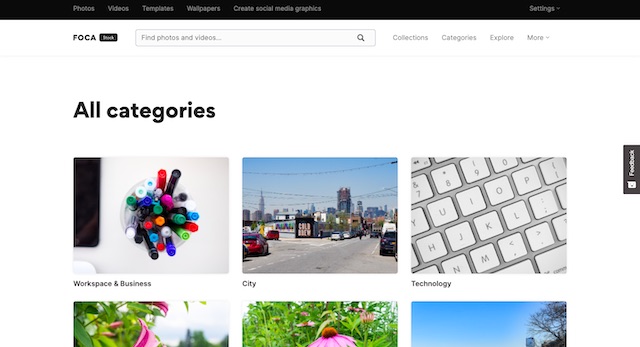 Visit: Website 
14. Reshot
As someone who likes to have the luxury to choose from a mammoth library of images, I rate Reshot very highly. Probably, the best part about this Shutterstock substitute is a nice collection of trending images. As a result, it becomes a tad easier for you to find out the photos that can help you create better looking social media posts or blogs. So, irrespective of whether you are a tech blogger, a graphic designer, or a social media manager, chances are pretty high that it won't let you look beyond. Not just that Reshot is also integrated with Twitter and Facebook so that you can share your favorite images with your followers easily. Everything considered; it's a solid replacement for Shutterstock both in terms of numbers and variety.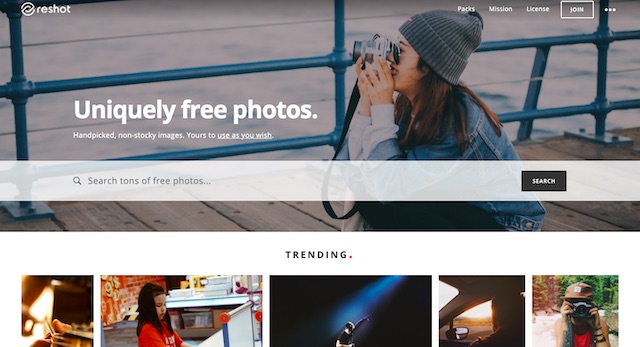 Visit: Website 
15. Stockvault
While Stockvault may be less popular than the market leader "Shutterstock", the former is second to none in any aspect. Thanks to a robust library of images, it's designed to meet different requirements like tech, fashion, business, and social networking. And that too without burning a hole in your pocket. Just like Shutterstock, it's also got an ever-growing library of images to cater to different requirements such as social media, blog posts, and more. To keep the unwanted or bad-looking images at bay, the website handpicks images through a meticulous selection process. Moreover, it also adds new entries regularly so that you will always have out-of-the-box images to explore.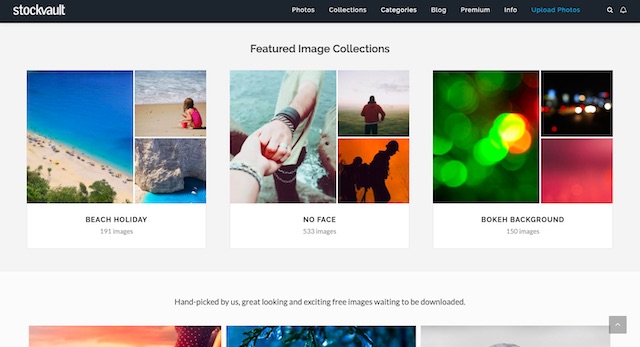 Visit: Website 
16. Shot Stash
While there is a lot to like in Shot Stash, there are three notable features that make it a top-notch free Shutterstock alternative. First and foremost, the website has a wide variety of images divided into different categories including business, fashion, technology, and more. So, you can trust Shot Stash to meet your demand. Just like Shutterstock, Shot Stash keeps on adding new images regularly to match the latest requirements as well. Furthermore, it also provides a rich collection of trending photos and attractive wallpapers to let you design the home/lock screen of your smartphone.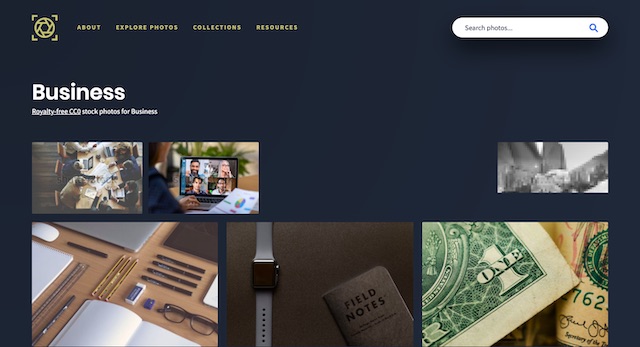 Visit: Website 
17. Flickr
If you don't find Shutterstock's library good enough to cater to your varied taste, I would recommend you to keep Flickr in mind. Boasting probably the largest community of photographers in the world, the website can let you explore a ton of stunning images captured by passionate photographers. Based on your needs, you can download your favorite images, keep all of your top picks organized, and even share the ones that catch your attention. Aside from offering you a large collection of images, Flickr can also help you enhance your photography skills.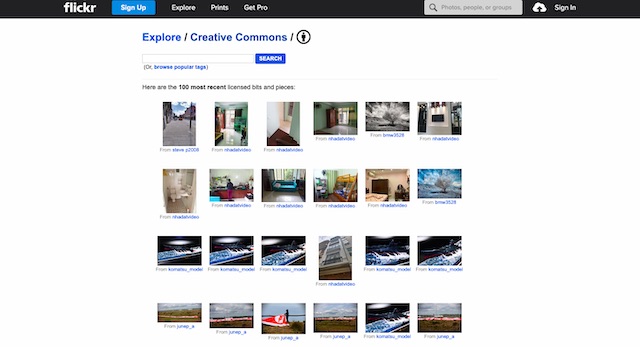 Visit: Website 
Shutterstock Alternatives – Best Free Stock-Images Hosting Websites
As you can see, there are a lot of really good free Shutterstock alternatives out there. Some of them have quantity while others focus on the quality. If you are looking for a large repository of images, you should definitely check out Foter. Those looking for quality should see Pexels and Gratisography. However, my favourite remains Unsplash. Check them all out and let me know which is your favorite Shutterstock alternatives among them all. Also, help the community by mentioning any other good free stock-photo website which you think should be on the list but isn't.