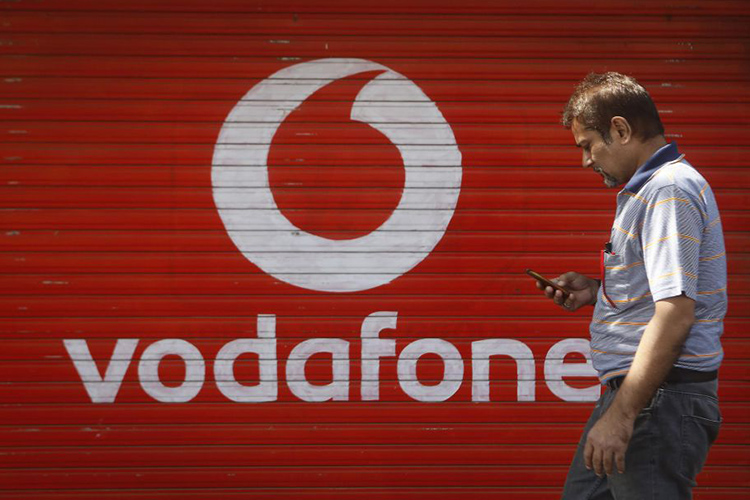 Amid the wave of crushing competition from Jio and Airtel, Vodafone is increasing the benefits offered with its RED 399 and 499 postpaid plans. Along with improved benefits, the operator is also offering free subscriptions to Amazon Prime and Vodafone Play as it is preparing to form an alliance with Idea Cellular.
The Vodafone RED 399 pack earlier came with 20GB of monthly data, free and uncapped unlimited local and STD calling free of any roaming charges. The benefits have now been doubled to 40GB of 4G data. Unlike the previous RED-Basic 399 plan which did not include SMSes, you get 100 texts per month with the new plan.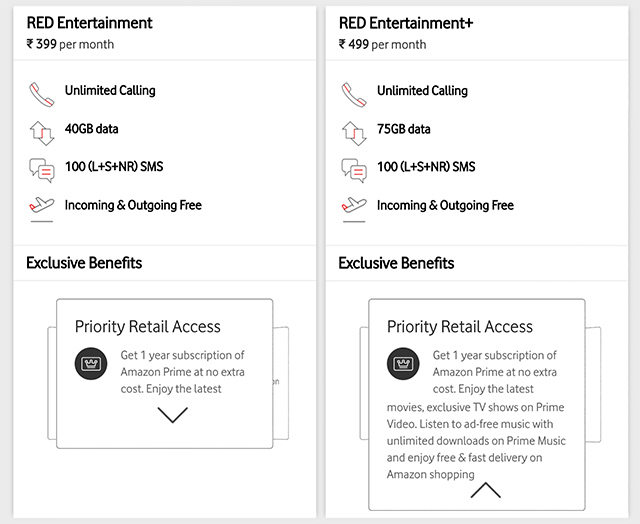 The Vodafone RED-Basic 499 pack, on the other hand, has been renamed to RED Entertainment+ and subscribers will receive 75GB of data per month instead of 40GB as of earlier. Like the RED 399 (Entertainment) plan, you also get free and unlimited calling, along with free roaming.
Vodafone is also bundling a free year-long subscription to its VOD app, Vodafone Play. Along with this, users also get a free subscription to Amazon Prime which applies to both – timely deliveries, Prime video, and Prime Music. Moreover, with both plans, you can carry up to 200GB of unused data to the following months.
With the RED 499 plan, the operator is also offering "RED Shield" protection which covers theft and damage repairs. Usually, customers are required to pay Rs. 60 per month for the service, but Vodafone is bundling it along the package for free. To check if your handset is supported, you can SMS "DSS" to 199.
One caveat is that the existing postpaid customers using any of the two packs will not be automatically migrated to new plans, but requesting so is very easy and you can do it using the My Vodafone app or by calling 198 or 121.
Comparatively, Airtel offers 20GB data along with similar benefits to Vodafone for Rs. 399 while users get 40GB data for Rs. 499. To get 75GB data per month, you will have to shell out Rs. 1,199 per month. Jio, on the other hand, is focussed more on prepaid plans and there is only one postpaid plan for Rs. 199 which offers 25GB per month – though existing Jio postpaid customers can request for higher credits but there is no disclosure about the pricing.
---