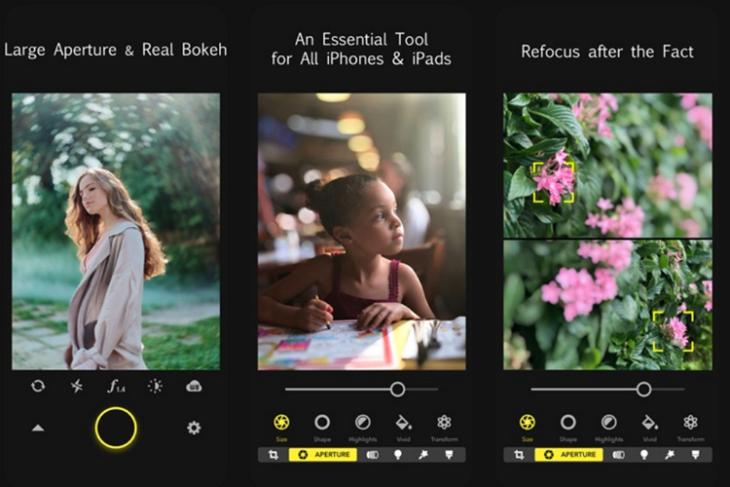 Have you ever wanted to adjust the depth of field of images captured on iPhones? Well, you can do so now by using an app named Focos that gives you more control over your photos to tweak and fine-tune them as you desire.
One of the main attractions of the app is the ability to capture images in portrait mode with a single camera sensor. Yes, the app is making use of software to blur the background in images. And, you can adjust the depth of field in multiple levels and choose the configuration that best suits the image.
The aperture can be adjusted all the way from f/20.0 to f/1.4 with this app. In the Pro mode of the app, you will get more controls for aperture like the ability to increase or decrease highlights, make the image more or less vivid, and much more.
Coming to lenses, the app lets you simulate bokeh from 14 different types of lenses. The difference these lenses make in a smartphone is the style of the bokeh that appears in the image. You can also configure a custom lens within the app if you want.
Focos has some advanced features making use of AR to view the depth map in real-time. You also have the option to view the depth information in 3D as well. You also get the ability to focus wherever you want in the app. This will allow you to highlight what you would like to showcase in the image.
Take a look at a few of the sample images we shot on the iPhone XR to get a rough idea regarding the app's capabilities.
The app's AI engine is based on Apple's CoreML framework and it will run on any iOS device with a 64-bit processor. You can download the app for free on Apple's App Store but you will need to take a subscription for more features. The monthly subscription costs $0.99 while the yearly subscription is available at $7.99 and life-time access can be purchased at $12.99.
So, what do you think of Focos? Check out the app and let us know what you think of it in the comments.
Download Focos Camera(Free)