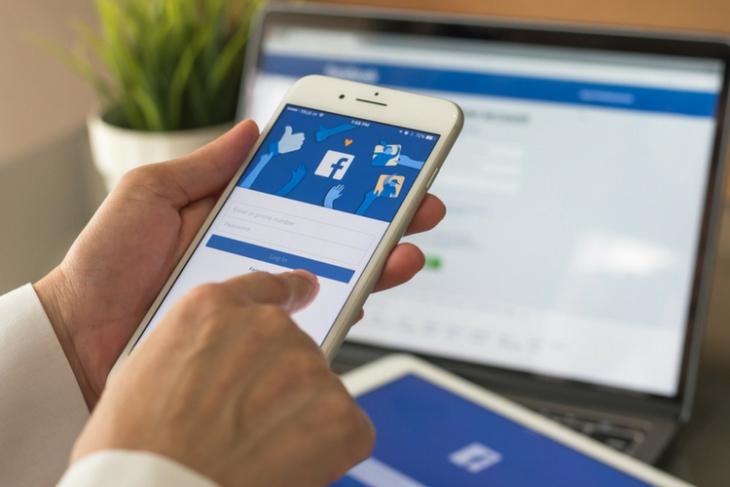 On its introspective journey to make the platform more meaningful for users, Facebook is constantly testing a bunch of new features in its Android app. While we yesterday reported that the social media giant is putting an expiry date on pending friend requests, it is now looking to incite conversation between existing friends/ followers.
When you completely watch a video or move on to comment on a post in your news feed, then Facebook will now show you @mention tag suggestions to share the post with your most frequent contacts. The social media giant shows you the 5 user suggestions, based on your interactions with them, followed by a search button to tag other users. You can simply tap on any username to mention them and share the content immediately.
Note: I've tested all of these features on Facebook beta version 165.0.0.20.93 on my Xiaomi Redmi Note 3, running Android 8.1 Oreo.
In addition to the mention suggestions, Facebook also appears to be testing a feature that'll enable you to share comments privately on Messenger. Yes, you read that right, comments and not the complete post.
Now, whenever you tag a friend in a comment on a post or video in your news feed, you will notice that a new 'Send in Messenger' label appears right above the mention. You'll then see two options next to the label, asking you to turn the feature on and off, so you can easily control when you want to share your comment publicly or privately.
This is possibly an attempt on Facebook's part to increase engagement on Messenger, who can now share interesting and fun posts with each other privately.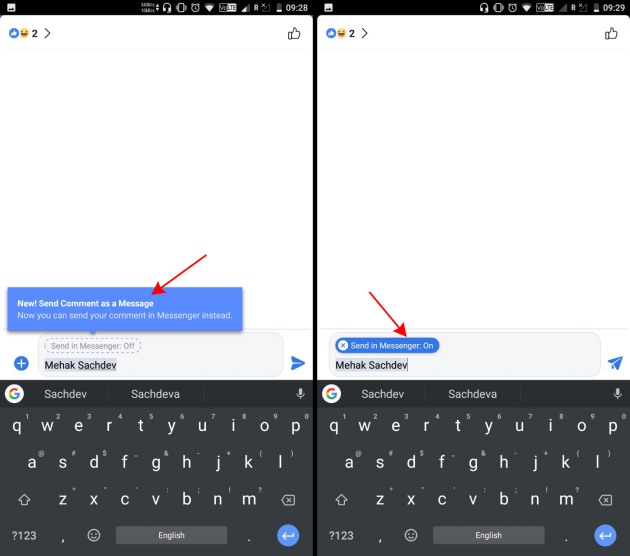 Another interesting tidbit about this sharing feature is that Facebook will create a new Messenger group chat and share the post if you mention more than one friend in the comment. You'll be able to continue to use the same group from there on out to share future comments. This is a really handy feature if you'd like to discuss something new and interesting you see in your feed.
There is currently no guarantee that Facebook will release either of these two features to all users worldwide, but they'll be a great addition to make the platform more interactive. Do you think the same? Tell us in the comments below.