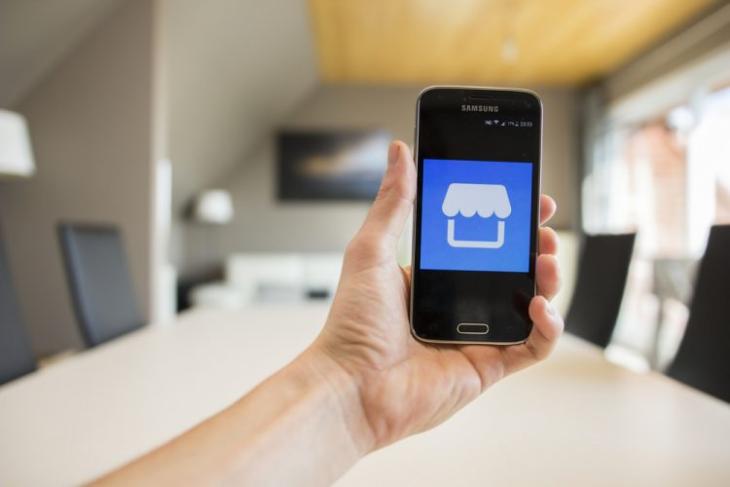 Facebook is currently not just focusing on meaningful interactions but also plans to dip its toes in the e-commerce industry by opening its Marketplace platform to B2C (business-to-consumer) transactions in India over the next few weeks.
As per an ET report, which cites two sources aware of the developments, Facebook is currently engaged in talks with multiple brands and businesses to list their goods on the Marketplace, which can be bought by everyday users. This is the next phase of expansion for Marketplace, which has been operational as a C2C (consumer-to-consumer) platform for the past six odd months.
The social media giant is expected to begin testing B2C transactions on Marketplace by the end of this month, with a soft-launch planned for later in June. The platform is currently going to direct users to the seller's page or website, but ET's sources indicate that Facebook will build more tools for businesses to upload products and manage inventory and orders. It will supposedly also add payments to it by the end of this year.
The Facebook Marketplace, if you're unaware, is quite similar to Quikr or OLX right now, but will go up against Flipkart and Amazon soon. The earlier business model did not gain much traction and received a lukewarm response, which could be another reason to bring brands on board.
With this move, Facebook is eyeing to grab a chunk of the e-commerce market pie that's ruled by Amazon and Flipkart at the moment. And it comes at a time when the industry could see some disruption from the Flipkart-Walmart deal.
Facebook may have faced tons of criticism for giving up on user privacy, but it's not about to stop making the most of its platform any time soon, and it's likely brands will get the same data Facebook has been sharing all this while to sell us products directly through Facebook. So would you be comfortable with sharing more data with Facebook and Marketplace, if Facebook has the right shopping offers? Tell us in the comments down below.