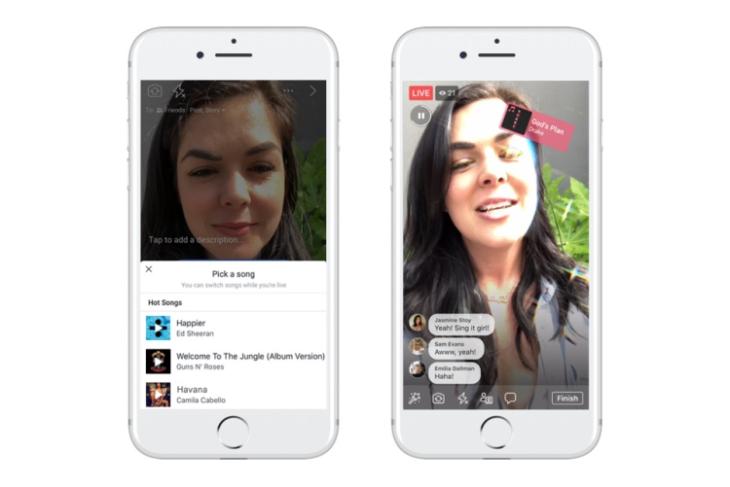 As announced via an official blog post, Facebook appears to have finally figured out a solution for unsolicited use of copyright music on its platform. And not just that, the social media giant has cloned a popular 'Lip syncing to music' feature from Musical.ly but added its own little twist to it.
Facebook has been working with those in the music industry to cut deals and make the library of popular artists or songs accessible on its platform for quite some time. It looks like the deals have come through and you can now add songs from Ed Sheeran, Camila Cabello, and other pop artists to your personal videos.
Lip Sync Live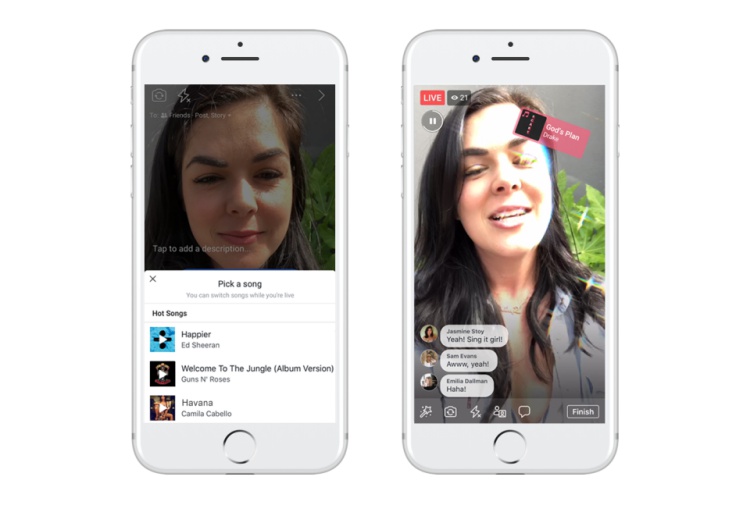 The second feature that Facebook is currently testing is called Lip Sync Live. This feature is quite popular among teens and Facebook's implementation is not unlike Musical.ly or Dubsmash (two of the most popular apps in the genre) but there's a minor difference.
While Musical.ly and Dubsmash allow you to lip sync and record offline, Facebook offers this same experience only in the live streaming feature so far. This means you could pick trendy tracks such as "Havana" by Camila Cabello and "God's Plan" by Drake or classics like "Welcome to The Jungle" by Guns N' Roses for your live stream, as you sing along.
You can also invite friends/family to join you and sing along. With its recent tie-ups with music labels, Facebook could have a wide catalogue of songs to sing along to. When broadcasting with Lip Sync Live, friends will see the artist and song highlighted on the video and can tap to follow the artist on Facebook.
These new features are currently limited to select markets and haven't shown up for us at the Beebom office. The company is also looking for more creative ways to integrate music into its platform, such as bringing them to Stories and more. So, are you excited to lip-sync to Drake and stream it to all your followers? Let us know in the comments below.