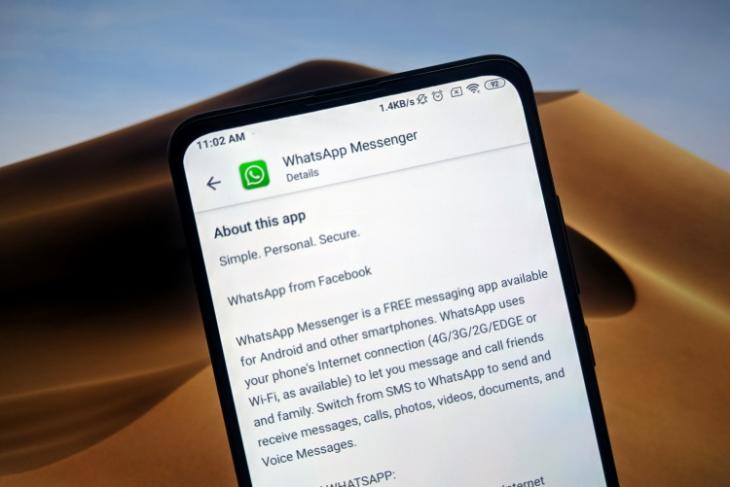 If you didn't already know, Facebook owns the biggest messaging app WhatsApp and the biggest photo-sharing platform Instagram. Well, if you didn't then Facebook wants to put that information front and center with a surprise rebranding. The social media giant has now added a 'from Facebook' suffix to both of these apps.
This means WhatsApp and Instagram have now become 'WhatsApp from Facebook' and 'Instagram from Facebook' respectively. While several reports across the Internet state that the social media giant will transition its apps soon, the new names are already live.
Reports said that the new names will appear in the title for both apps in the Apple App Store and Google Play Store. Facebook has already taken initial steps towards this new branding by adding the 'from Facebook' moniker in the app descriptions. You can check them out right here:
Thank God! The name of the apps, both WhatsApp and Instagram, remain the same on your device's homescreen. But we can expect the company to show off the branding on these app's splash screen and about page.
The rebranding seems to be in its nascent stages and we can expect an official word on Facebook's decision really soon. "We want to be clearer about the products and services that are part of Facebook," told a Facebook spokesperson to The Information. The social media giant recently informed Instagram and WhatsApp employees about the change. It falls in line with the antitrust examination of its acquisition of both the companies.
The social media giant first adopted this strategy a while ago, adding the 'from Facebook' suffix to the Workplace and Oculus services. This is, however, a sudden and huge change for two independent operating entities. It doesn't really come as a surprise though as the social media giant has already discussed its plan to unite its messaging services.
I'm not opposed to this rebranding, the company's track record over the past year or so hasn't been satisfactory. We are all aware of Facebook's privacy mishaps which have led the company to face immense scrutiny – not only from the regulators but users as well. I believe only time will tell how users react to this change and whether the 'from Facebook' moniker will affect the userbase. Not really, right? Share your thoughts in the comments below.