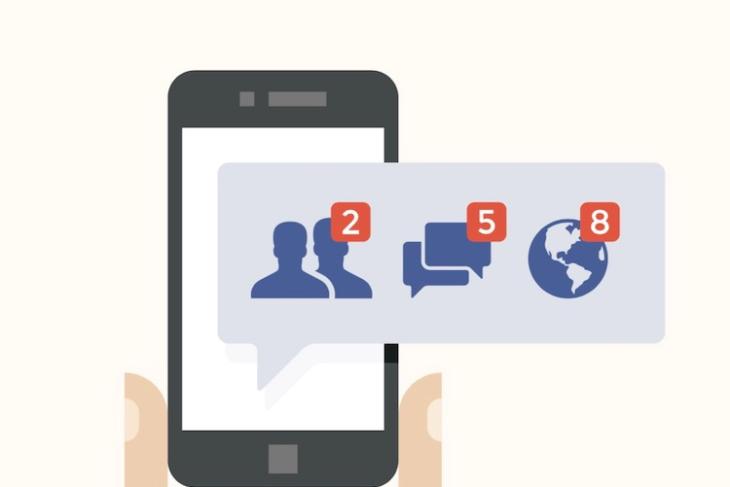 Social media behemoth, Facebook recently published a blog post on its newsroom platform accepting the fact that spending too much time on social media can be bad for your health in certain circumstances. In the blog post published yesterday, the company cited both the internal and external scientific research to support its argument. The gist of the post is that users who are spending a lot of time on social media without interacting or contributing with others in the form of messages or comments will feel a lot worse than those who don't use social media.
That said, Facebook also clarified that if users are actively participating in conversations using comments and messages, social media won't be harmful to them. It's only the users who passively consume content on social media that will feel the harmful effects. The post which is co-authored by David Ginsberg, Director of Research at Facebook, and Moira Burke, Research Scientist at Facebook reads,
"On social media, you can passively scroll through posts, much like watching TV, or actively interact with friends — messaging and commenting on each other's posts. Just like in person, interacting with people you care about can be beneficial, while simply watching others from the sidelines may make you feel worse.In general, when people spend a lot of time passively consuming information — reading but not interacting with people — they report feeling worse afterward."
On the other side of the spectrum, actively engaging with friends and family on social media can actually improve the health of users. This is what both the researchers wrote in support of this statement,
"On the other hand, actively interacting with people — especially sharing messages, posts, and comments with close friends and reminiscing about past interactions — is linked to improvements in well-being. This ability to connect with relatives, classmates, and colleagues is what drew many of us to Facebook in the first place, and it's no surprise that staying in touch with these friends and loved ones bring us joy and strengthen our sense of community."
They concluded the blog post by asserting that Facebook under its CEO Mark Zuckerberg is working hard towards the goal of creating an environment where people actively engage with each other and not just passively browse the website. To do that, the company is actively tweaking its News Feed algorithm and launching new features like Snooze which according to them will help users become more interactive.
I think it's good of Facebook to release a study citing the dangers of social media addiction. Counter-argument can be made that Facebook is doing this to paint the picture in its own color, but considering the fact that the company accepted the existence of social media related problem is a good start. I would love to hear your thoughts on this. Do share with us by commenting down below.