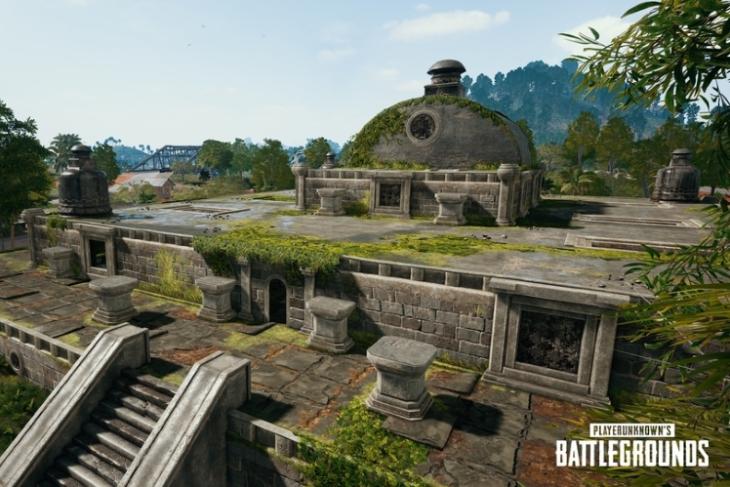 After much teasing, PlayerUnknown's Battlegrounds has finally dropped the latest Update #15, which brings bug fixes and slight improvements along with the feature that most players have been waiting for with bated breath: the new Sanhok Map.
While most PUBG addicts would already know much about Sanhok through leaks, speculation and test servers, many of the newer PUBG players or novices would be keen to know what it holds in store. We did the hard work for you and here's what you need to know about Sanhok, before landing down and killing your rivals.
Smallest Map Yet
Yes, Sanhok is here and at 4 sq kilometers, it is the smallest map on PUBG yet; it's a quarter of the size of the two other battlefields. However, despite its smaller size, the map can still support 100 players, which means a lot more close-quarter action.
The blue zone on Sanhok also behaves differently, by checking how many players are left before adjusting both the wait and travel time. The circle size itself doesn't change, but the new method will ensure no players get a major advantage.
Locations
The Sanhok map features six major locations. First up, there are the Underground caves that hide archaeological sites and massive amounts of loot, which means it's not just what's on the surface that matters.
You can reach these caves by boat or via parachuting through the open top. Ruins offer claustrophobic close quarters combat for any players willing to be sneaky.
For snipers, Paradise Resort is a godsend, and the building's corridors also offer opportunities for shredding enemies with shotguns and SMGs. The Training Center, Quarry, and Docks hide less valuable weapons and items and are open battlefields.
New OBZ95 Weapon
The Sanhok map also introduces a new weapon called the QBZ95. The assault rifle which replaces the SCAR-L takes 5.56 rounds and holds 30 shots a magazine. But thanks to its loud noise, it is recommended to search for a silencer or at least a compensator. Thankfully though, it has a fast fire rate, so going up against enemies head-on shouldn't be an issue.
Limited Time Missions
To celebrate the launch of the new map, PUBG is also rolling out limited-time missions along with plenty of rewards. You can gain experience and level up by simply playing games. Next up, you can take on dozens of daily and weekly challenges on Sanhok as well as other maps. Lastly, by completing these missions and leveling up, you'll earn a special Snowflower skin for your parachute for free.
Lastly, with three maps now in the game, you'll get to choose between two "playlists" instead of two maps:
The Battle Royale playlist contains both Erangel and Miramar. Selecting it will randomly drop you into one of the two.
The Mini Royale playlist contains only Sanhok for now, with other maps possibly being added in the future
Select both playlists to be randomly dropped into any of the three maps.
You can check out the live site for the new Sanhok map as well. The map has been made available on Live Servers starting June 22 as part of the Update #15.