While most social networking apps like Twitter and Instagram embraced dark mode quite a while back, Facebook had been lagging behind. The social media giant had disclosed earlier in 2020 that it was working on a dark mode and would launch it soon. However, the mobile app for iPhone and Android was kept in the waiting, while both the web app and Facebook app got it much before. Finally, the long wait is over as you can now enable dark mode in Facebook on iOS and Android device.
How to Enable Dark Mode in Facebook on iOS and Android
Though Facebook is yet to officially divulge details about the rollout of dark mode, Facebook's technology communications manager, Alexandru Voica, and serial leaker Jane Manchun Wong have revealed that Dark Mode has gone live.
Do note that it's a phased rollout. So, the feature may not yet be available on your device. Before trying out the steps below, make sure to update the social networking app.
On iOS: Open App Store -> Profile picture. Now, find Facebook and update it. 
On Android: Launch Play Store -> Menu button -> My apps & games. Locate Facebook and then update it as usual. 
Once you have updated the Facebook app on your device, launch it.
Launch Facebook on your device.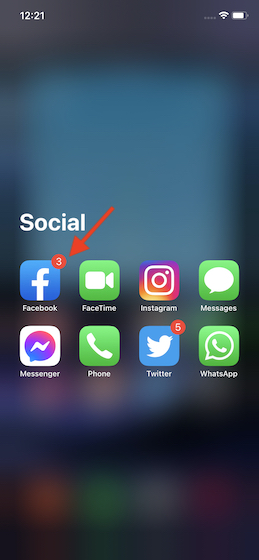 2. Now, tap on the menu button at the top/bottom right corner of the screen.
3. Next, scroll down and tap on Settings & Privacy.
4. Next up, tap on Dark Mode.
5. Up next, you have three options:
On: Select it to enable Dark Mode all the time on Facebook on your device. 
Off: Choose it to disable Dark Mode on Facebook. 
System: Select it if you want Facebook to automatically adjust its appearance as per the settings of your device.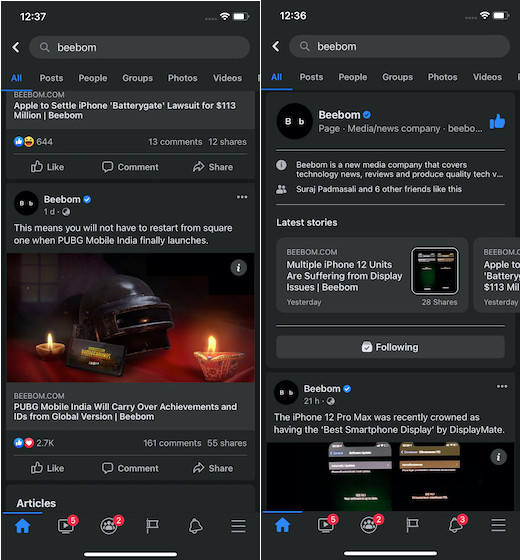 Depending on your needs, you can choose the preferred option. The change will come into effect immediately.
Turn On/Off Dark Mode on Facebook on iOS and Android
So, that's the way you can enable Dark Mode on Facebook on your iPhone and Android. Whether it's enhancing the viewing experience or boosting the battery life, the dark theme comes in really handy. That's the reason why it's demanded by most users.
With around 2.5 billion users, Facebook remains by far the most loved social networking app. From letting you share photos/videos to creating a page to connect with your followers/clients, to playing instant games, the app has got a wide range of features to keep you interested. Let us know the sort of features you still want to see in it.