In the past few years, Google Chrome has improved a lot with the focus mostly on stability and refining the overall user experience. However, Chrome's native download manager has not been updated much and lacks several essential features like resuming broken downloads, scheduling, download acceleration, etc. Thankfully there are a number of third-party Chrome extensions and apps which work way better than Chrome's barebone download manager. So until Google brings the useful download features to Chrome, you can use these extensions which offer all the necessary features you are looking for. Here are the best download manager chrome extensions that you should use
Note: Downloading content from the internet may amount to piracy. So make sure you go through the content policy of websites before downloading and sharing the content.
Google Chrome Download Manager Extensions (2020)
There are two types of download manager Chrome extensions that are available. The first kind is the standalone download manager Chrome extensions that do not require you to download a complimentary app. The second kind is the download manager apps that come with Chrome extensions to help catch the download files. In this article, we are going to share with you both of these extensions so you can choose the one you want. But before we get to our list there's something I would like to discuss further:
Using Chrome Flags to Improve Chrome Downloads
While it's true that Chrome doesn't have a good download manager, you can make it better using a Chrome Flag. For the unfamiliar, Chrome Flags are experimental features that Google is testing at any given time. You can play with these flags to get access to features that are still in development.
There's a flag called "Parallel downloading" that you can enable to accelerate download speed by breaking the files into smaller chunks, similar to how IDM and other download managers work. This is great for users who don't want to use third-party extensions. You can find this flag by going to chrome://flags page and then searching for it.
With that out of the way, let's get to our list, shall we?
Standalone Download Manager Chrome Extensions
1. Chrono Download Manager
Chrono Download Manager is simply the best download manager Chrome extension. It has got all the useful features and works exceptionally well. Generally, standalone extensions don't work as good as a separate program, but in our testing, it was pretty stable and performed without any lag. The download process is simple and intuitive. All you have to do is click on a link, and it will start downloading the file right away. You can find all your downloads by clicking on the extension on the top-right corner.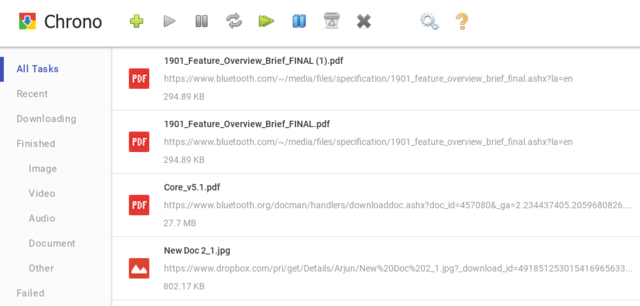 There is also a sniffer mode which lets you inspect for downloadable links in a webpage. It can download 20 files at once, and if you want to increase the concurrent download limit, you can do so. Besides, we stopped and resumed pending downloads multiple times, and it didn't break the connection so that's great. Chrono Download Manager supports all kinds of files either it's video, image, zip, etc. In addition, there is an extension filter which lets you customize the type of files it will download. All in all, it's a complete chrome download manager in itself and works for the most part.
Install: (Free)
2. Online Download Manager
Online Download Manager is another extension in our list which is decent and provides a few basic controls to the user. The performance is good enough with decent speed, but sometimes it lags while opening the download manager. The good thing is that you can manage all your downloads with just a click on the extension, no need to leave your current window. Apart from that, you can filter out the file types that you want to download. Do note that Online Download Manager doesn't support downloads from popular media websites including YouTube. However, if you want a simple download manager which can put all your downloads a click away, you can try this extension.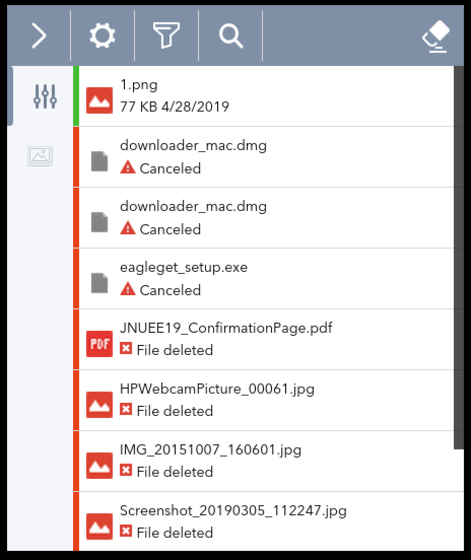 Install: (Free)
3. Turbo Download Manager (v2)
Turbo Download Manager (v2) is a simple extension which clubs all your downloads in a small window and provides basic controls. It is a multi-thread download manager with a built-in audio, video, and image grabber. You can start, pause and resume multiple downloads without fear of breaking the connection. Apart from that, it offers notifications for download completion, a handy search bar, and a filter to categorize your downloads. If you are looking for a simple download manager which can be accessed by just a click, Download Manager is for you.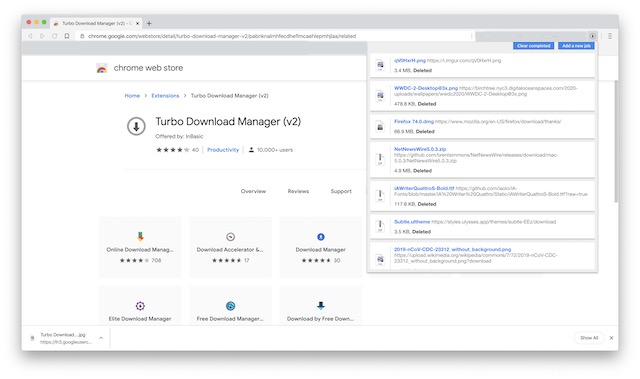 Install: (Free)
4. VLC Video Downloader
VLC Video Downloader is a dedicated download manager Chrome extension that can download media from popular websites like Facebook, Twitter, Instagram, and more. However, it doesn't support media sharing websites like YouTube so keep that in mind before installing this extension. When it comes to catching downloads on Chrome, the extension does the job perfectly. It's best suited for streams and other live media programs as it directs the link from an online player to VLC media player which we all use and love. If you are interested in online downloading video files, you can also check out "Video Downloader professional" extension (free). I found it perfect for downloding videos from Facebook and Instagram.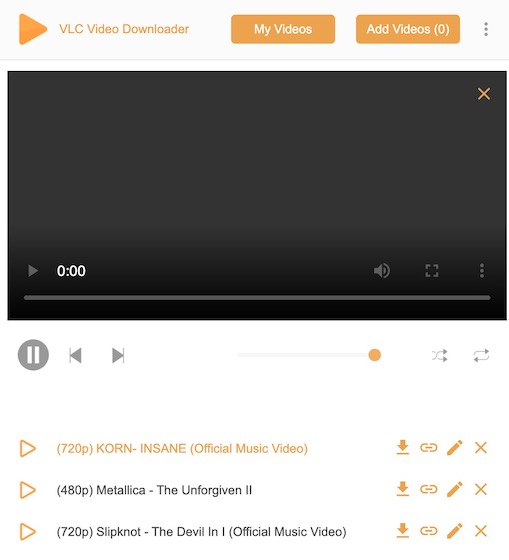 Install: (Free)
App Enabled Download Manager Chrome Extensions
5. Internet Download Manager
Internet Download Manager is arguably the most popular download manager on Windows which supports all major browsers including Chrome. There is an IDM extension which integrates with Chrome and allows IDM to seamlessly intercept download links from the browser. The best part about IDM is that it accelerates the download speed using Dynamic Segmentation technology and it's one of the fastest out there. Apart from that, the IDM extension can parse all types of media files including video, audio, image, etc. So yes, you can easily download videos from YouTube and other popular websites.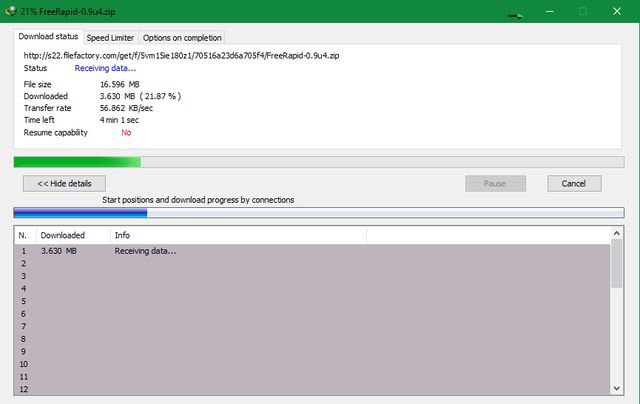 There are a couple of advanced options as well. It lets you grab downloadable links from a webpage, schedule and prioritize your pending downloads and add a batch of links at once. Besides, it supports various proxy servers and can recover broken downloads using their comprehensive error recovery technology. All in all, it's a complete download manager and the seamless integration with Chrome makes it even more capable. If you are a Windows user, you should look no further. 
Install: (30-day Free Trial, $11.95/Year)
6. Folx
It's often said that Folx is the IDM of Mac and I can vouch for it after testing the app. Similar to IDM, Folx offers a Chrome extension to catch download links from the web. The Folx extension supports all types of files and almost all major websites. Talking about the speed, it has something called simultaneous fetching which accelerates the download speed significantly. Basically, it splits the file into multiple threads and merges all the chunk files once the download is complete.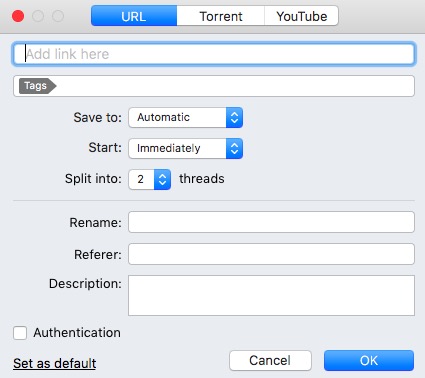 There is support for proxy server which lets you download files anonymously from the web. You can also schedule downloads, move the downloaded files to iTunes automatically, search for torrent right from the app, resume interrupted downloads, etc. Basically, you get all the standard as well as the advanced features you would want in a download manager. If you are a Mac user and looking for a Chrome extension which can easily download files from the web, you should definitely try Folx. I am sure you won't be disappointed. 
Install: (Free Version, Pro Version $19.95)
7. Free Download Manager
As the name suggests, Free Download Manager is a free app to download and organize files in an easy manner. It's available on both Windows and Mac and offers an extension to intercept links from the web. You just have to click on the download tool and FDM will start downloading the file right away. It also supports download acceleration which works on similar technology of splitting, downloading and merging the files.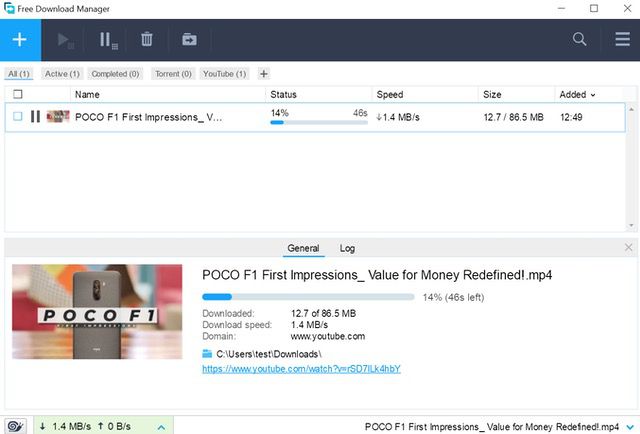 Apart from that, you can resume broken downloads, schedule pending files, adjust traffic usage and download BitTorrent files. I found two more interesting features which are not available on other download managers: file previews before downloading and partial download of a zip file. Both these features are really useful and can help users decide if they want to proceed with the download. So if you are looking for a free download manager which can provide you all the premium features, I have no hesitation in recommending Free Download Manager. It ticks all the boxes and you should definitely give it a try before going for a paid one. 
Install: (Free)
8. FlareGet
FlareGet is another cross-platform download manager with enhanced extension support. It is available on Windows, Mac, and Linux and provides deep integration with Chrome through the FlareGet extension. You can download all types of files from the web and organize it with tags and labels. Besides, FlareGet supports download acceleration which uses the dynamic file segmentation technology. The best part is that it can automatically retrieve broken downloads if the system suffered power failure or abrupt crash during the download process.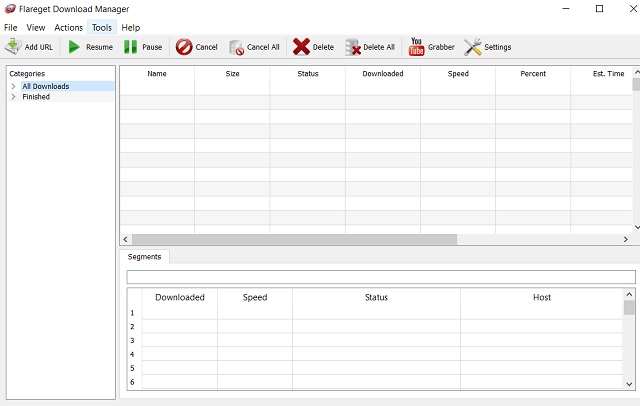 FlareGet supports various protocols and lets you set proxy server so that you can download content anonymously. It has support for download scheduling and batch download as well. The clipboard monitoring feature is pretty underrated as it monitors all your copied URLs and instantly offers you to download the file without any manual input. On the whole, it has got all the standard features you are looking for and the dedicated Chrome extension does the job superbly well. For a change, you try FlareGet and see if it fits your bill. 
Install: (Free, $9.99)
9. EagleGet
EagleGet is a powerful download manager for Windows and it has got some really cool features under the hood. Along with the main program, EagleGet brings an extension which catches download links directly from the browser. On the performance side, it is pretty reliable and provides consistent download speed. It uses similar kind of advanced multi-threading technology which speeds up the download speed significantly. Among other things, EagleGet can detect multiple types of media content from a webpage and allows the user to download the content instantly.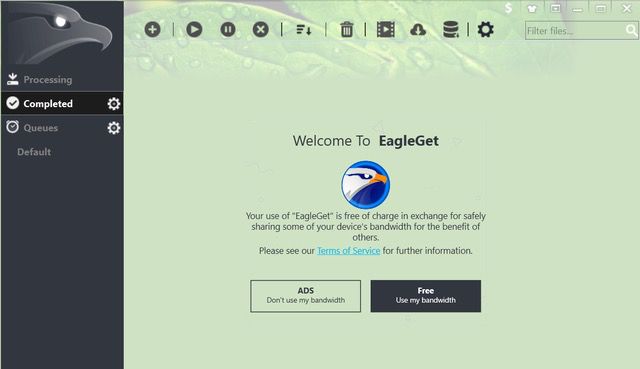 You also get various features like smart scheduling, clipboard capture, integrity check for downloaded files, media conversion after download, etc. Among all the download managers, I found EagleGet to be the most feature-packed. If you are looking for a download manager which does the basics well, but at the same time provides tons of features, EagleGet is the one to go for. 
Install: (Free)
10. iDownload Manager
iDownload Manager is a simple yet powerful download manager app for Windows. Just like other download managers, it also offers an extension which lets you download files and media content with just a click from the browser. The good thing about this app is that it's available on Microsoft Store, so you don't have to go through the hassle of downloading the setup file and installing it. Just click on the install button and you are all set.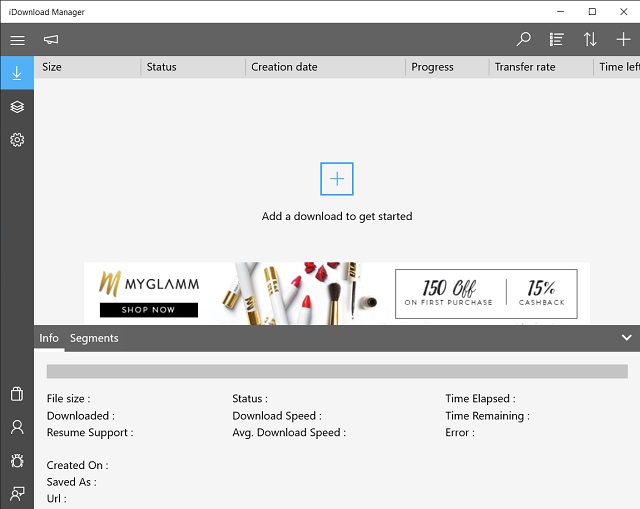 Apart from that, iDownload Manager supports all the standard features including accelerated download, resuming expired downloads, scheduler, automatic download categorization, etc. So if you are looking for Metro-style Windows app which tightly integrates with Chrome, iDownload Manager is the perfect choice for you. Give it a try to and see if it sticks for you.
Install: (Free, $9.99/year)
Install Chrome Extension to Manage Your Downloads
There are plenty of download managers out there, however, we found these ten to be the best in terms of reliability and performance. If you want a simple download manager for Chrome, you can just install one of the standalone extensions and you are good to go. However, if you want more features then we would recommend a full-fledged download manager for your PC or Mac. Anyway, in case you have any question or want to suggest something new, you can comment down below.
---
Load More