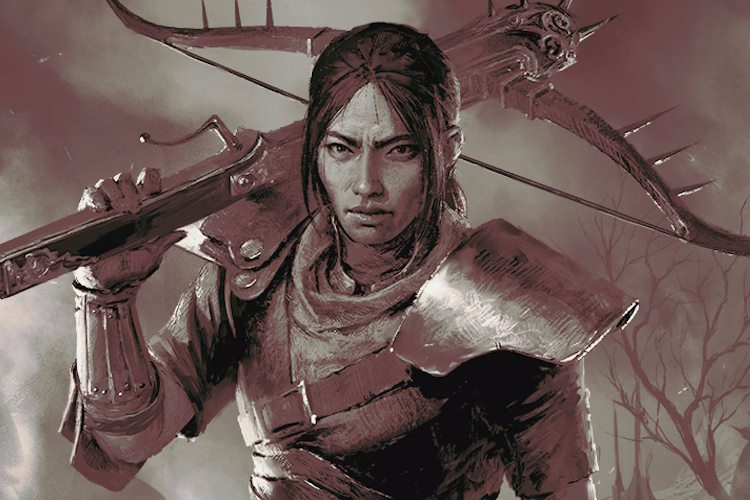 The Diablo series has always been a long-standing favorite of action RPG lovers. Diablo 4, the newest iteration, has officially announced its next season for the game at Gamescom 2023. Named Season of Blood, this is the second official season for the game, bringing a new stream of seasonal content. After a lukewarm reception to the first season, this time, the developers aim to make the game more fun. Judging by the trailer and content info, the new season brings some good changes. Check them out here.
Diablo 4's Season of Blood Brings New Content
The new season focuses on Vampires ravaging the world of Sanctuary at the behest of a sinister figure. With the hoard of undead bloodsuckers approaching you, you must learn how to hunt them, as fate depends upon it.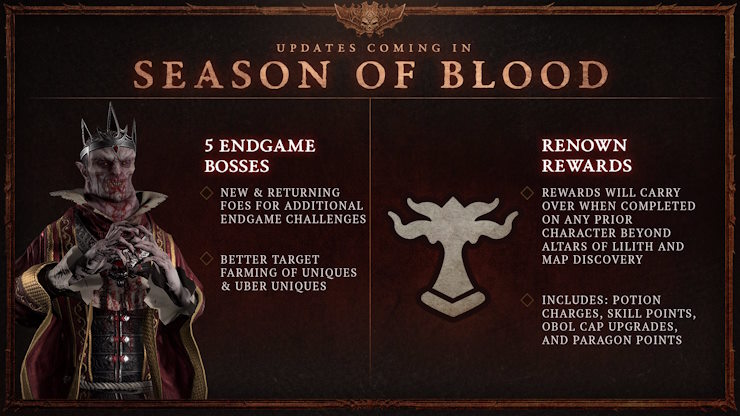 Season of Blood introduces a new questline featuring a new character played by actor Gemma Chan. By the looks of the trailer, she is a hunter coming to Sanctuary to deal with the vampire problems and employs our help. The second season of Diablo 4 also introduces new Vampiric Powers that players can wield, though details for that are currently unavailable.
Outside the plot and new seasonal powers, the game introduces five endgame bosses, a mix of new and returning foes, and a better target farming system for unique and uber-unique items. Another neat introduction to Diablo 4 through the season will be reward progression. Any rewards earned will carry over from any prior character beyond the Altars of Lilith and Map Discovery.
Season of Blood Also Introduces New Community Requested Features
Another introduction to the game through the update will be some highly requested quality-of-life updates. It is no secret that the first season pre-patch and actual content from Season of Malignant upset numerous players. This prompted the devs to reapproach the updates differently, and the reveal of these season 2 changes looks like that.
These include a new inventory management system for Gems. A highly requested feature, Gems will no longer take up inventory space. Any Diablo player knows the necessity of this feature, and this is a welcome introduction.
Furthermore, Paragon Points, Skill Points, Potion Charges, and Obol capacity upgrades will carry over into new seasons once achieved with an Eternal or previous Seasonal Realm character. Finally, there will be changes to the functionality of status effects, changing the gameplay.
Blizzard plans to share more details as the time for the season approaches closer to the release date. Season of Blood drops on October 17, 2023, so mark your calendars.
---