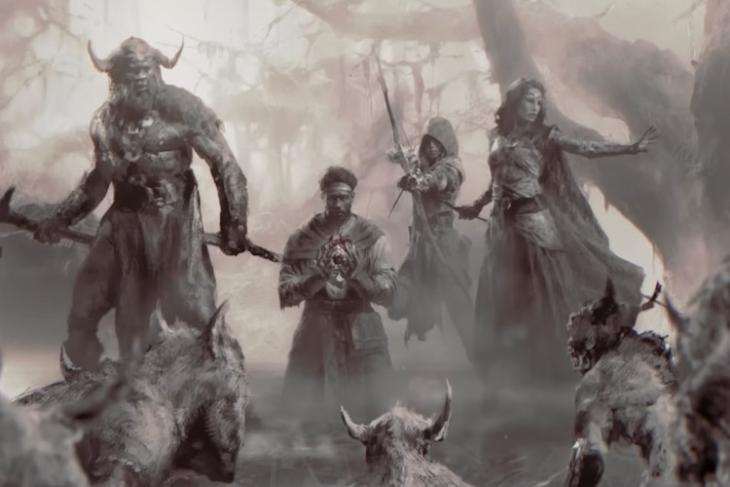 Diablo 4 developers Blizzard officially announced that they will be starting season 1 later this month. With the start of the new season, the action-RPG plans to spice up the gameplay and has revealed all the necessary info for interested wanderers to prepare themselves. So, read along to learn what Diablo 4's first season has prepared for everyone.
Diablo 4 Season 1 Release Date Confirmed
Through the official Blizzard news portal, the developers announced the theme of the first season of Diablo 4. Diablo 4 Season 1 begins on 20th July 2023 at 10 am PDT. Called Season of Malignant, it brings a new storyline, where the wanderer investigates a mysterious phenomenon with Cormond, a former priest of the Cathedral of Light. Conrad will teach the wanderer to capture and harness Malignant Hearts, a new item.
In season 1, players will be defeating powerful, corrupted enemies to harness Malignant Hearts. A total of 32 Malignant Hearts will appear across four categories across the Sanctuary. Each of these Malignant Hearts will provide new and unique bonuses. Season 1 of Diablo 4 will also introduce a place called Malignant Tunnel. This is a highly replayable dungeon filled with enemies to defeat. This dungeon also houses the new boss, Varshan the Consumed.
Diablo 4: Seasonal Character System
With the start of season 1, the developers of Diablo 4 also shared how the new seasonal character system will work. To participate in the seasons, a new character and a completed campaign on either the Eternal or Seasonal Realm is mandatory. Seasonal characters will start the game with the following:
The option to skip the campaign.
Your Mount is available immediately.
All previously discovered Altars of Lilith unlocked, and the corresponding Renown for them.
All previously discovered areas on the map revealed the corresponding renown for them.
Once the season completes, the character and its progression will get transferred to the Eternal Realm.
Diablo 4 Season 1 Also Brings a Battle Pass
With the start of the new season, the game also introduces its first Battle Pass. It will start on July 20 at 10 am PDT. The battle pass will feature ninty tiers, twenty-seven free tiers, and sixty-three premium tiers. Players can earn Smoldering Blessings from the free tiers, usable on Season Blessings. These provide you with bonuses to earn experience, gold, or obols. These bonuses will last until Season of Malignant.
To complete the tiers, the season journey is broken into chapters. Each of these chapters has tasks to complete, and completing each of these provides players with favors. Favors are used to climb through the battle pass tiers.