With Henry Cavill's Man of Steel era ending, James Gunn, who took DC Studios under his wing, has cast David Packard Corenswet as the new Superman for his upcoming movie, Superman: Legacy. Releasing on May 11, 2025, David Corenswet will be seen playing the role of Superman and Rachel Brosnahan will play Lois Lane. This sudden change of cast for Superman came as a shock to all, since to us, Henry Cavill was the perfect Superman.
This new cast comes with a lot of expectation and excitement to see a new face wielding the red and blue cape and costume. Even though we, being superhero enthusiasts, are excited to see David Corenswet as Superman, you might also be eager to know more about him. So, in this post, let's find out all about the new Superman actor David Corenswet.
Who is David Corenswet?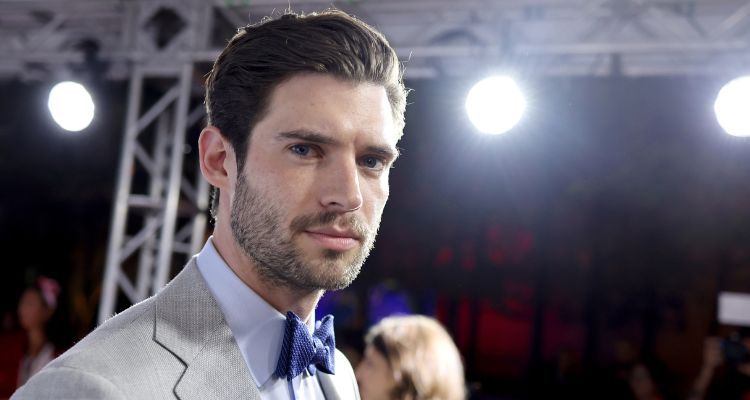 David Packard Corenswet was born on July 8, 1993, and was raised in Philadelphia, Pennsylvania. He made an acting career for himself after graduating from the Julliard School of Performing Arts in the year 2016. And by the year 2018, he made his first official acting debut in a movie called Affairs of State, a political thriller. He played the role of Michael Lawson in the movie and then appeared in a number of shows and movies as both lead and side characters.
You'd be surprised to know that the new Superman actor, David Corenswet, is not the first of his family to delve into the entertainment or artistic industry. According to David Corenswet's IMDB page, even though both his parents are lawyers, his grandfather, Edward Packard, is the author of the fairly renowned series Choose Your Own Adventure, which contains more than fifty books. Other than that, according to a JTA report, he is a family man and his wife is also an actress, whose identity is still unknown.
As far as David Corenswet's Superman casting is concerned, his adaptation of the role is fairly unique as well. He will be the first Jewish actor to play the role of Superman, which takes us back to the origin of the Kryptonian superhero. Superman was created during the Great Depression by two Jewish men, writer Jerry Seigel and artist Joe Shuster, as a symbol of hope for the people who have lost it all to the war.
David Corenswet Movies and TV Shows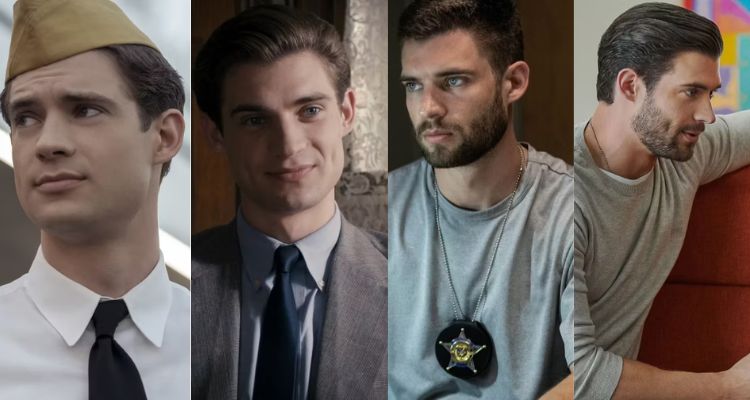 Before being cast as the new Superman actor, David Corenswet played several roles after his debut in the year 2018 with Affairs of State. After that, he was seen as a side character in House of Cards in 2018. He played the role of Reed who appears in Claire Underwood's flashback to her college days. David also played the major role of Ryan Murphy in The Politician, released in 2019.
Moreover, he also played the iconic role of Jack Castello in Netflix's show, Hollywood, released in 2020. Then he was seen playing the role of David McDougal in the HBO mini-series titled We Own This City released on 25th April 2022. He was later seen in the role of Jake in the 2022 movie Look Both Ways released on 17th August 2022.
His latest appearance was in the movie Pearl released on 16th September 2022, where he played the role of the Projectionist. Here is a list of David Corenswet movies and TV shows:
Affairs of State
House of Cards
The Politician
Hollywood
We Own This City
Look Both Ways
Pearl
Why Is David Corenswet cast As the New Superman?
The new casting for Superman came as a big surprise to fans and ever since the announcement, there have been a number of speculations for the reason behind it. First off, the reason behind Corenswet being cast as the new Superman actor is fairly simple, the brand new DCU version of Superman, according to James Gunn, is a younger version of the superhero, and he needed to look younger.
Another reason for casting a new Superman actor is the fact that the DC Extended Universe is over and now, a new phase of DC movies is in action set in a revamped universe called the DCU. Hence, for all practical reasons, Henry Cavill cannot be playing Superman anymore as his Superman was a part of the DCEU. Although, it's safe to say that somewhere in the entirety of the DC universe, Henry Cavil's Superman is still alive, and who knows, we get to see a crossover of DCU and DCEU in the future.
Have you heard about manifestation? Well, it looks like David Corenswet's casting as the new Superman actor was literally an answer to his manifestation made in the year 2019. Speaking to Entertainment Weekly regarding his resemblance to Henry Cavill, Corenswet said that he was aware of it.
"It came to my attention before the internet got a hold of me..But my pie-in-the-sky ambition is definitely to play Superman. I would love to see somebody do an upbeat, throwback take on Superman".
So, it is safe to say that James Gunn has finally made David Corenswet's manifestation of this role a reality and now, it's up to him that how well can he play Superman in the light of the legacy left behind by Henry Cavill. As of now, all we can do is wait for 2025 to see if he stands up to our expectations.
| David Corenswet | Details |
| --- | --- |
| Date of birth | July 8, 1993 |
| Place of Birth | Philadelphia, Pennsylvania |
| Married | Yes |
| Height | 6'4″ |
| Parents | John Corenswet and Caroline Corenswet |
| Movies and Shows | Affairs of State (2018), House of Cards (2018), Hollywood (2020), The Politician (2019), We Own this City (2022), Look Both Ways (2022), Pearl (2022) |
---
Load More