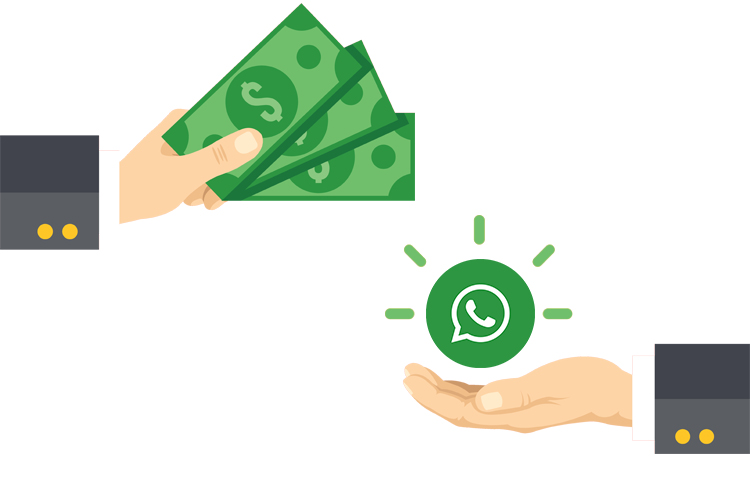 It's been months since WhatsApp has knocked on the Indian government's doors for the final approvals for a wider rollout of UPI-based WhatsApp Payments service. And the wait is only about to get longer.
Despite following the guidelines issued by NPCI, data localization is still the bone of contention between WhatsApp and the government, and unless that hurdle is crossed, chances of WhatsApp Payments being available country-wide are quite slim.
Multiple industry insiders familiar with the ongoing developments have revealed that data localization is the major issue which is impeding the wider availability of WhatsApp Payments, and the problem is further aggravated by WhatsApp's role in the spread of fake news and the company's association with Facebook.
"Unless the issue around storage of payments data within India is sorted out none of the global giants who have data centres globally will be able to go live. Though WhatsApp has implemented all the design requirements for UPI as specified by NPCI, till the data localisation issue is addressed they will not be able to go live", a senior executive of a private sector bank was quoted as saying by EconomicTimes.
WhatsApp recently claimed that it feels singled out in India because WhatsApp's regulatory compliance is same as that of Google, but despite that, Google's payments service, as well as that of local rivals, are getting a preferential treatment by the government.
The National Payments Corporation of India (NPCI) has made it quite clear that unless the data localization term is agreed upon, WhatsApp's payments service might not see wider availability in the country. "Timeline to go full-scale live depends on the app provider's compliance to data localization. We keep RBI informed for all large providers going fullscale live on a multibank model once all the compliance requirements are fulfilled", NPCI said in a statement.
Then there is also the issue of WhatsApp Payments' limited availability to a small circle of users as a pilot project. The Reserve Bank of India, in a written response to an RTI complaint, clearly mentioned that the central banking authority never approved NPCI's consent 'to allow WhatsApp to launch and provide payment services to its users in India'. So, it now appears that not only WhatsApp has to swallow the bitter pill of storing user data on local servers, the company might also have to receive RBI's consent if WhatsApp Payments is to ever go live on a mass scale.
---