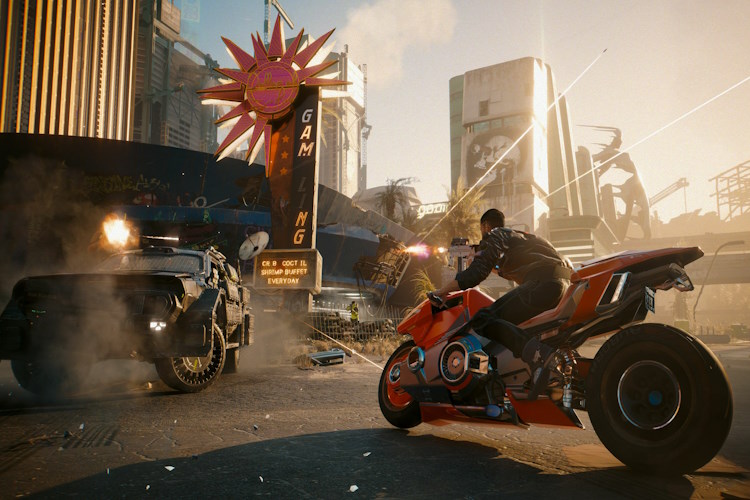 Cyberpunk 2077 officially unveils update 2.0 at Gamescom ONL 2023, bringing new and reworked systems. It is not a secret that the game had a rough start, and the developers acknowledge it. However, CD Projekt Red has worked on the game extensively over the years, and with Phantom Liberty expansion, the developers plan on changing the majority of the game system.
Cyberpunk 2077 Update 2.0 Overhauls the Gameplay
The new "Ways to Play" trailer showcases every new feature that is coming to the update 2.0 of Cyberpunk 2077. For starters, the game will receive a new skill tree called Relic. This skill tree will offer a wide array of powerful abilities. It will allow players to master new playstyles and create unique builds. This is exclusive to the Phantom Liberty expansion, which also adds a new region called Dogtown, new guns, and new vehicles to the game.
Outside of the new skill tree, Cyberpunk 2077 update 2.0 will bring numerous system overhauls. It introduces new perks that offer impactful gameplay options and overhauled enemy AI that makes every encounter dynamic and intuitive. The update also brings a new Police AI system. Police AI was always a black mark on the game, and with the new system, the protectors of Night City performed their job as intended. Police will now set up roadblocks and attempt to ram off players, and in the trailer, we also see a team of Max-Tac arriving.
Update 2.0 also introduces redesigned skill trees and vehicle combat. This time, you can battle against chasing enemies, taking their cars out through netrunning, or the good-old shooting. Another major announcement is that Cyberpunk 2077 update 2.0 will also launch for previous generation systems, alongside PlayStation 5, Xbox Series X/S, and PC.
Cyberpunk 2077 Phantom Liberty and update 2.0 launches on September 26, 2023. The upcoming expansion also features Idris Elba as a new character, and Keanu Reeves reprising his role as Johnny Silverhand.
---