When one thinks about a game's long-term prospects, it's important to note that gamers remain interested because of the freedom, tools, and depth that a game offers. Gaming is all about letting the players be creative and helping them open the portal of their imagination and expand upon it. One such game that lets you do exactly that is 'ROBLOX.' However, if ROBLOX is not enough to let your creative juices flow, check out the list of 17 games similar to ROBLOX that allow a similar level of freedom.
1. Minecraft
One of the most famous and most played titles in the world-building sandbox genre is Minecraft. The game lets players construct buildings in its procedurally generated world. It not only allows the players to use unlimited resources to create and build beautiful bases but also includes exploration, crafting, and combat, to maintain health while also surviving.
Minecraft also provides a multiplayer layer to its game where the players can create and share the different maps to play in. Here are the 10 Best Minecraft Maps for you to enjoy different aspects of the Minecraft world.
Get it here ($26.95)
Availability: Windows, macOS, Android, iOS, Xbox 360, Xbox One, PlayStation 3, PlayStation 4, Nintendo Switch, Linux, PlayStation Vita, Nintendo Wii U, Nintendo 3DS
2. Terasology
Terasology is an open-source game that provides the player with a beautiful sandbox with elements from other genres. Even though the game is still adding new features, it already offers some fresh ideas compared to games of the same genre. This is a game that gives the players a similar experience to Minecraft, where the players can create their own worlds for other players to visit.
Get it here (Free)
Availability: Windows
3. Trove
Trove mixes sandbox with the MMO arena, and it provides the players with an adventure in its large universe. This allows the players to enter numerous worlds through the HUB area and enjoy the various dungeons, get loot, and build their own home known as 'cornerstone.' The game offers the players with different classes to choose from and the characters get abilities based on the chosen classes.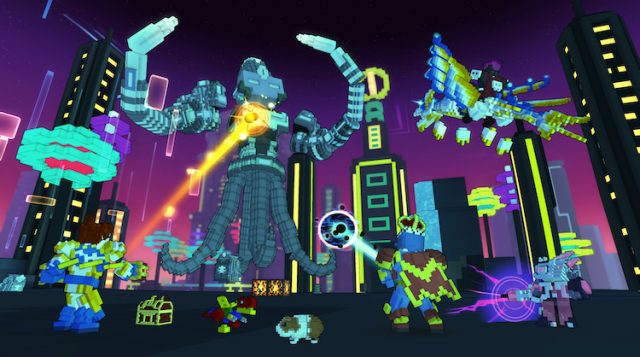 Along with creation, multiplayer gameplay, and adventures, the game also offers a huge variety of customizable items to the players, so that they can keep changing the outlook of their in-game avatars.
Get it here (Free)
Availability: Windows, macOS, PlayStation 4, Xbox One
4. CastleMiner Z
CastleMiner Z, the sequel to the popular Xbox Indie title CastleMiner, offers players a Minecraft-inspired procedurally generated world in which they have to survive against all odds. Even though the game was primarily released as a survival title, requiring players to craft weapons and defend themselves against horrid monsters, it offers players a Creative Mode in which they have the complete freedom to create vast structures with a variety of different blocks.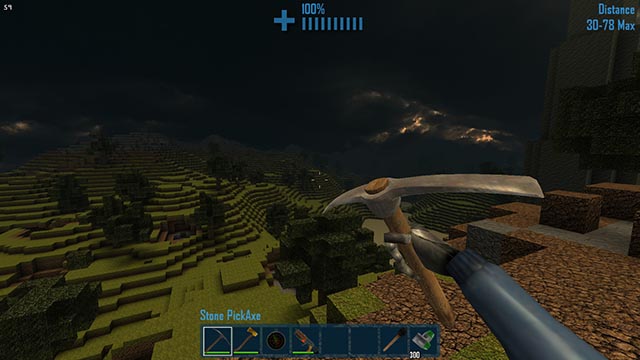 The game was initially released on Xbox 360 and PC but is currently only available for PC players. In its current state, the game offers a total of 4 different game modes, including an Endurance Mode, a Survival Mode, a Dragon Survival Mode, and a Creative Mode.
Get it here ($3.99)
Availability: Windows
5. Garry's Mod
If you're looking for the ultimate physics sandbox adventure then you should definitely check out Garry's Mod, a game which doesn't really have any objective, allowing players to do practically anything that they want, quite a lot like ROBLOX but with better graphics. You can spawn a wide variety of objects, weld them together to create new objects, spawn characters on said objects and enjoy the stupidity that ensues.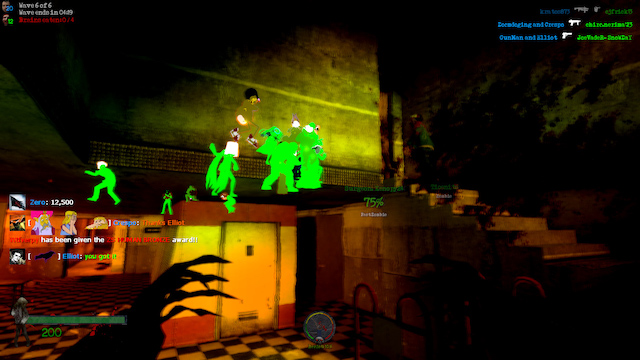 The game has a strong community that keeps on adding content that you can access if you're not much of a builder yourself. There are a plethora of mods, a number of elaborate games within the game, and some exceptionally silly experiences to enjoy.
Get it here ($9.99)
Availability: Windows, macOS, Linux
6. Cubic Castles
As the name suggests, Cubic Castles lets you pack your bags and be on your way to an adorable adventure to the "Cubic Castles". The world is built by the players, one cube at a time. The gameplay revolves around the journey of a player who creates realms, gathers resources to craft blocks and other high-grade materials, and starts building numerous structures.
Every creator secretly desires praise and admiration for their efforts. Cubic Castles lets the players visit each other's realms to take inspiration from one another and create even better-looking castles.
Get it here (Free)
Availability: Windows, macOS, Android, iOS
7. The Blockheads
The Blockheads is a free sandbox game that takes place in a 2D block-based game set in an ever-evolving procedurally generated world. The players take control of characters known as 'Blockheads' that have the ability to create & destroy blocks and craft materials to create eye-catching buildings. The game also lets the players explore mountains, deserts, oceans, and underground caves during different weather conditions and seasons.
Get it here (Free)
Availability: Android, iOS
8. Lego Worlds
If you're a big Lego fan and have always wanted access to an unlimited number of blocks so that you could make your own Lego wonderland, then you should check out Lego Worlds – a Lego-themed sandbox game that will allow you to do just that, albeit with virtual Lego blocks.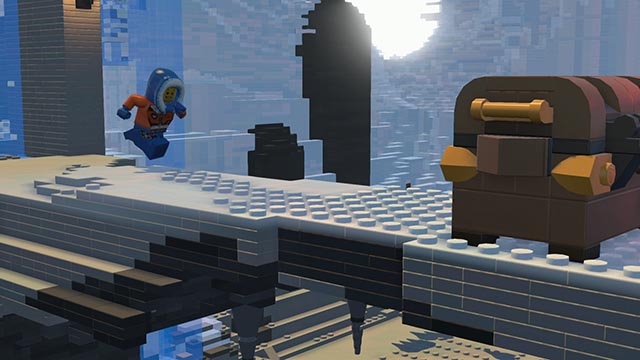 The sandbox mode in Lego Worlds is one of the best sandbox experiences available out there, allowing you to create absolutely anything you want using all of the game's available materials and character design options.
Get it here ($29.99)
Availability: Windows, Xbox One, PlayStation 4, Nintendo Switch
9. Mythruna
Mythruna blends world-building with extensive crafting and adds a pinch of role-playing elements to make the gameplay even more fun. In Mythruna, you can create attractive worlds in the shape of a voxel to achieve a sweet sandbox role-playing experience.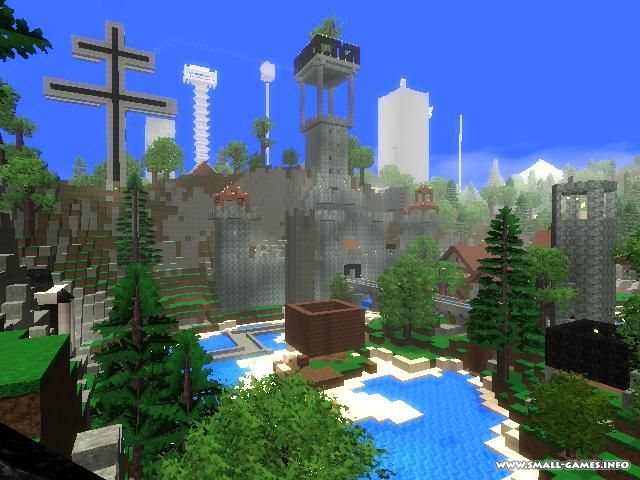 The game has been under development for quite some time, but it's still available to play and it's pretty fun. While it doesn't look like the game will receive further updates anytime soon, it's definitely a game you should check out if you want a ROBLOX-like game with some RPG elements thrown in.
Get it here (Free)
Availability: Windows, macOS, Linux
10. Minetest
Minetest is another great open-source voxel game engine that will allow you to play one of the several games already on offer, mod the available games to your liking, or create your own game and enjoy it with other players online. The game features enormous maps that are 62000×62000 blocks in area and allow players to dig all the way up to 31000 blocks down or build 31000 blocks up, to create their own maps.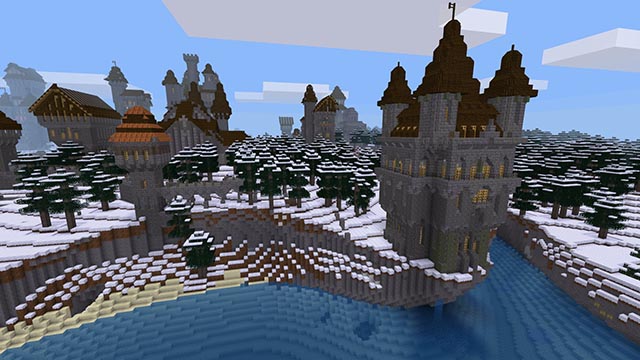 There are also some epic texture packs that will allow you to mod the look and feel of your map, along with some cool automatic map-generators that will create new maps for you based on set parameters.
Get it here (Free)
Availability: Windows, macOS, Linux, Android
11. KoGaMa
Much like Roblox, Kogama is a browser-based free game that allows gamers to create and design different sorts of games and levels, and share and play with their online friends. Players get to use the terrain and logic in order to create their very own gaming experience. The possibility of creating different games of different genres is what makes this game a must-play for 3D multiplayer sandbox construction game lovers.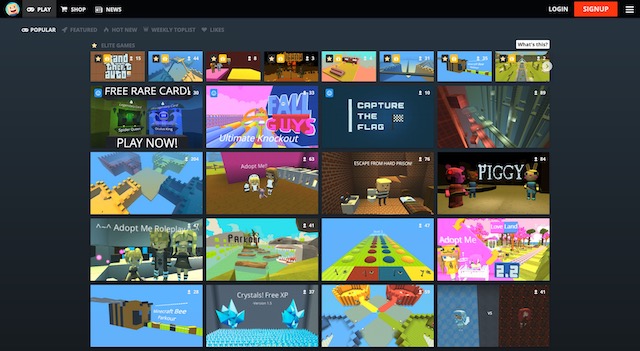 Get it here (Free)
Availability: Browser
12. Growtopia
If you have been looking for a multiplayer creative sandbox platformer to get lost during long travels to pass the time without having to invest in a portable gaming device, this game is what you have been looking for. The game runs like a charm on smartphones (Android and iOS) and it is also available on Windows & macOS.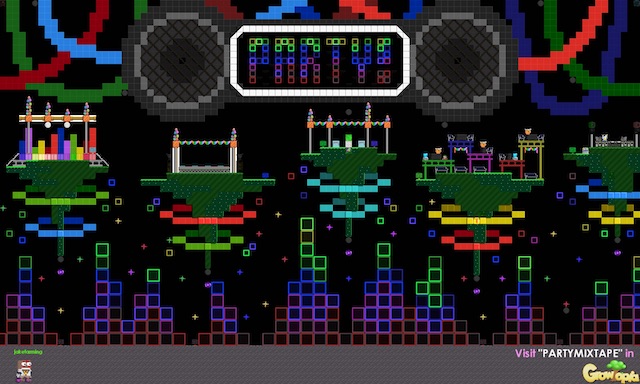 Growtopia is a 2D multiplayer experience that lets the players build, play, trade, and explore with their friends. Being two-dimensional doesn't take anything away from this game, as its colorful classic pixelated style more than makes up for it.
Get it here (Free)
Availability: Windows, macOS, Android, iOS
13. Creativerse
Creativerse is another great free-to-play sandbox survival game that takes the idea of block-based worlds to another level by offering a stunning amount of detail. The game is played in a procedurally generated world of blocks in which players can interact with the plants and animals around them, collect materials, craft items and build shelters to survive.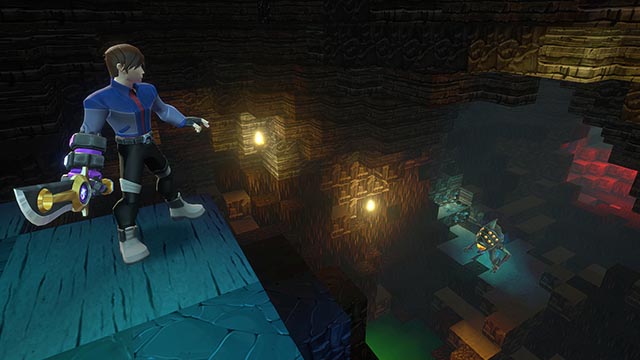 Another thing that separates Creativerse from other games like it is the way it handles the building mechanics. The game gives players a good amount of control over the building materials, allowing full block rotation, offering blueprints, a handy autofill feature, wiring, and logic gates. There are even some great paid DLCs you can enjoy once you're through with the base game.
Get it here (Free)
Availability: Windows, macOS
14. Rising World
Now, if you want a voxel-based open-world sandbox that doesn't have a simple block-based world and are looking for something that looks a bit more graphically advanced then you should take a look at Rising World. The game, which is still in early access, offers players the same freedom as ROBLOX in a procedurally generated world that looks rather stunning.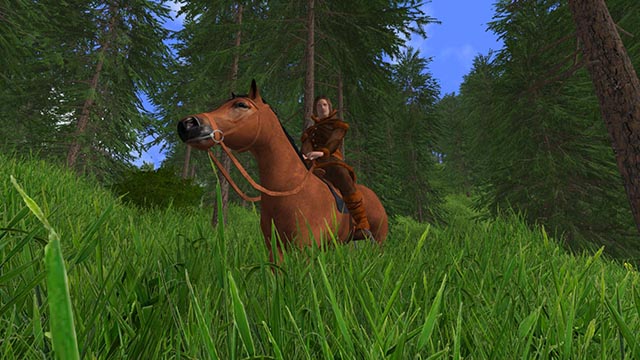 Players can completely modify the environment with over 200 different building materials, over 200 different furniture and fixtures, and over 200 items. On top of that, the developers keep adding new content to the game with regular updates which is always a good sign.
Get it here ($14.99)
Availability: Windows, macOS
15. Wurm Unlimited
The standalone version of Wurm Online, a fantasy sandbox MMORPG, Wurm Unlimited offers players the freedom to completely customize how the game plays out. In the game, players are in charge of server management, which gives them the opportunity to set custom skill gain rates, action speeds, creature count, and a lot more.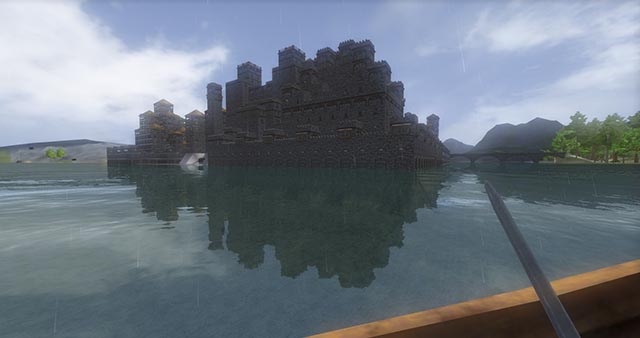 As with most other MMORPGs, Wurm Unlimited also allows players to do everything from collecting materials from the world around them to build their own homes in-game. The game offers both PvE and PvP experiences, in a beautiful environment that can be altered as per your own needs.
Get it here ($29.99)
Availability: Windows, Linux
16. Terraria
If you like action-adventure sandbox games, then you will enjoy playing Terraria. It is one of the best games like Roblox that you can play right now. The best part about this game is its vastness. It's so big that you can spend months exploring the game and having fun.
Terraria brings the perfect combination of action games and sandbox mechanics. That means you can be both creative and have fun playing the game. The company releases expansion packs regularly so you will never get bored with the content. I personally love Terraria more than Roblox and Minecraft, so I highly recommend this game.
Get it here ($9.99)
Availability: Windows, macOS, Linux, Android, iOS, Xbox 360, Xbox One, PlayStation 3, PlayStation 4, Nintendo Switch, Linux, Nintendo Wii U
17. Pixark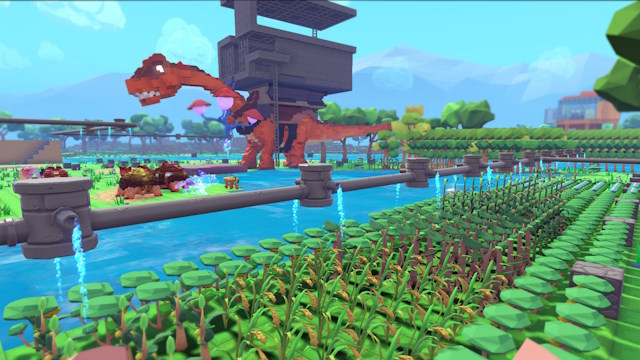 Pixark is a blocky, voxel-based open-world survival game, similar to the survival game Ark: Survival Evolved. Well, it is a remake of Ark, except most of the features from the original game are packed into this experience, in a more child-like aesthetic.
Pixark allows you to mine, build, and craft complex structures for survival. The unique feature of Pixark is that you can tame and hunt dinosaurs and prehistoric animals, with over one hundred creatures available. Furthermore, Pixark allows creative constructions, like housing on the back of a Terodactyle, and more.
Get it Here ($39.99)
Availability: Windows (Steam, Epic Games Store), PlayStation 4, Xbox One, Nintendo Switch
Frequently Asked Questions
What is similar to Roblox?
We have mentioned many games that are similar to Roblox on this list. That said, one of the best and most popular alternatives to Roblox has to be Minecraft.
What games are better than Roblox?
It's hard to say that a game is better or worse than Roblox, as it will depend on your personal preference. But again, if you go by the depth of the game, Minecraft offers more to players and is better than Roblox on many fronts.
What is the most played game in Roblox 2023?
Pet Simulator Adopt Me! is the most played game right now in 2023.
Is Roblox a virus?
No, Roblox is not a virus. It's a game.
Is Roblox OK for a 5-year-old?
Yes, both Roblox and Minecraft are perfect for younger audiences.