Minecraft is one of the most popular and highly played games because it lets you do almost anything in the virtual game world. You can create different maps based on different games inside this amazing game of block-y visuals. Minecraft offers a ton of maps that add a unique factor to your game. You can use these maps to enjoy different gameplay elements in the game. not only that specific Minecraft maps are designed to enhance your Mincraft skills thereby improving your gameplay. The good thing is that there are hundreds of such maps available for Minecraft. However, that also means that choosing the best or the most fun maps can be a slightly tough task. That's why we are bringing you the 10 cool Minecraft maps that will help you improve your gameplay.
Note: In order to run some of the maps on this list, you might need to change the Minecraft version by using the Profile Editor. You might also need some map specific mods which are listed on the respective download pages.
Cool Minecraft Maps to Enhance Your Gameplay in 2019
1. SkyBlock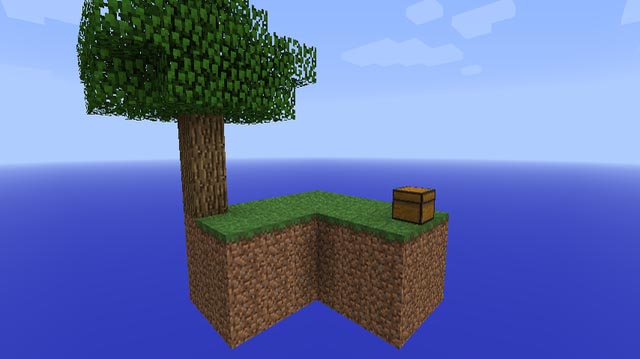 Arguably one of the most popular Minecraft maps ever created, SkyBlock is a must try for all of you who love a fun survival challenge. The concept behind the map is quite simple, you spawn on a floating island with limited resources at your disposal and you have to complete a number of fun challenges using those resources. If you think the map doesn't pose enough of a challenge, it also offers a hardcore mode that will definitely put your skills to the test. Playing this map will seriously enhance your Minecraft skills.
2. Cube Survival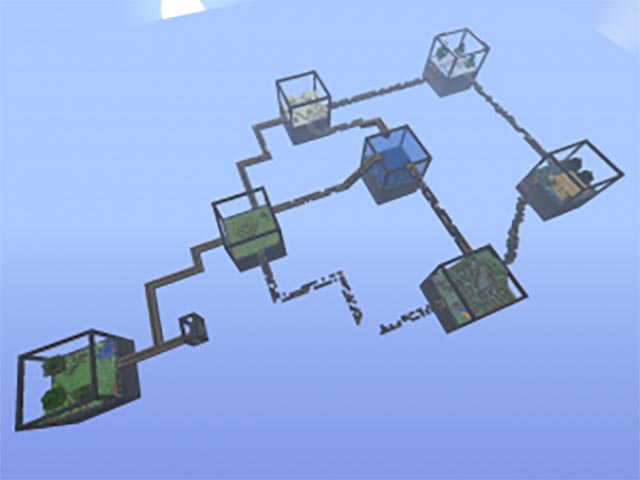 As the name suggests, Cube Survival is another fun and challenging survival map that you should play if you're into survival games. The map is a bit more complex when compared to SkyBlock and features 7 different cube biomes, each of which contain a hidden chest filled with items and two obsidian blocks. You need to find these obsidian blocks to build a portal to Hell and destroy the Book of the Damned, which is the main objective. You can spend as much time on the biomes as you want, until you feel you're ready for the ultimate challenge. This is an ultimate survival map where you will learn skills like strategy, resource collection, and more.
3. Vertoak City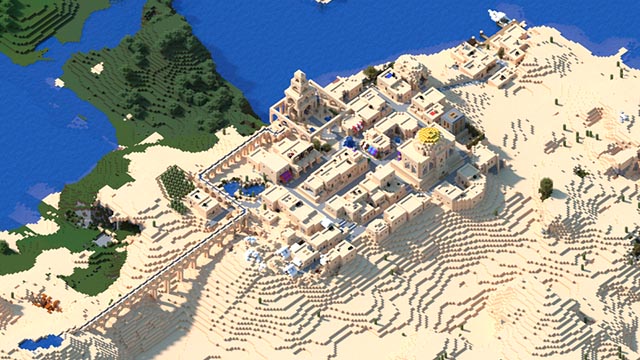 If survival maps aren't really your thing and you're more interested in a map that gives you the freedom to do whatever you want, then you should check out Vertoak City – an adventure/creation map for Minecraft which offers players a detailed open world in which they can do pretty much anything they want. The map packs in a ton of content which you can explore at your own pace and since there aren't any rules you can choose your own adventure. Each building in the city has fully furnished rooms that you can explore and try your best to locate all of the hidden chests, secret rooms and a lot more. Do you think you have what it takes to explore everything Vertoak City has to offer?
4. Mine 4 Dead: Blockhawk Down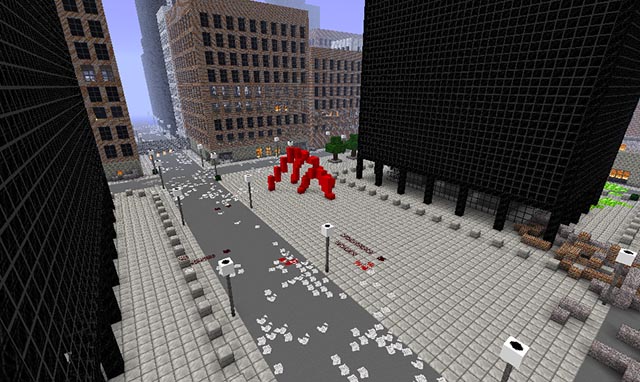 Mine 4 Dead: Blockhawk Down is a block-y spin on the popular Left 4 Dead franchise. The adventure map comes with a custom Left 4 Dead skin and, as you'd expect, it has zombies. In the map, you crash land in a city swarming with the undead and you have to make it to a rescue boat. The map supports both single player and multi-player runs on all three detailed levels, along with the finale event. The map also offers teleport checkpoints to resurrect dead group members, all Left 4 Dead character skins and safe rooms with beds where you can save your progress.
5. Parkour School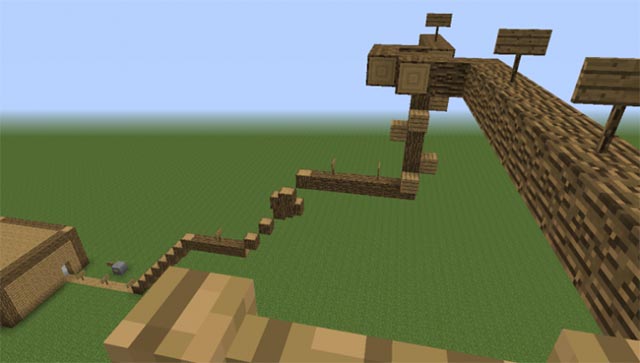 Did you know the Minecraft community has some cool parkour maps to offer? In case you didn't, then you should drop everything and download the Parkour School map right away. The beginner level parkour map serves to teach new players all the parkour tricks they can do on Minecraft and it's definitely a whole lot of fun. The Parkour School map offers a checkpoint system to help you save your progress. It also brings multiplayer support, themed areas, and a lot more. Once you get the hang of parkour, you can try checking out some more advanced parkour maps like the appropriately named Advanced Parkour.
6. Star Wars Dropper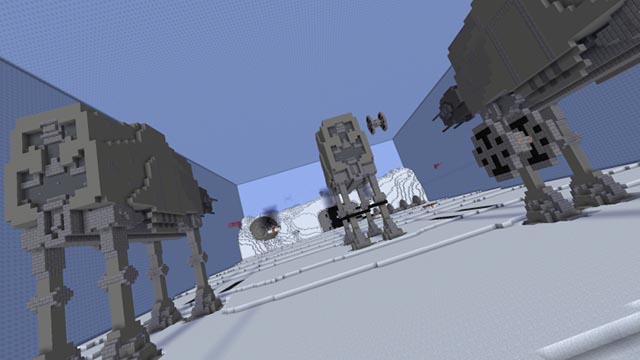 For all of you Star Wars fans out there, the Star Wars Dropper map is a must try as it features six intricately designed levels that represent the first six episodes of the Star Wars saga. As with most Minecraft dropper maps, your objective is to fall down to the next level while avoiding blocks, with the only difference being that you have to drop into the water to progress to the next level in this case. Not only is the Star Wars Dropper map fun to play, it's a visual treat and I'm pretty sure you'll enjoy the designer's attention to details if you're a Star Wars fan.
7. Kingdom of the Sky
As you'd know, vanilla Minecraft doesn't offer players a narration driven experience, but you can always download and play a map that does. Kingdom of the Sky is one such map that offers players an adventure driven by an exciting story. Players get the opportunity to discover a number of secrets along the way and use them to complete the narrative. The story is delivered in the form of YouTube videos that you can listen to while playing the map. It's definitely a unique experience, one that you shouldn't miss for anything.
8. Black Light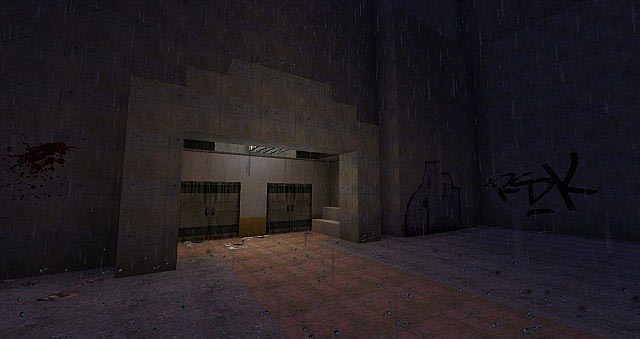 If you're on the lookout for a great horror map for Minecraft, then you should check out the Black Light horror adventure map that has been designed to spook you out. In the map, you'll find yourself in an abandoned city called Feuredge and your main objective is to escape the city alive. The task might seem simple, but with all the radioactivity there's no saying what mutated beings you might encounter on your way out.
9. Team Fortress 2 in Minecraft
Looking for some great multiplayer action in Minecraft? Try out the Team Fortress 2 in Minecraft map – a Team Fortress inspired map for the game which allows players to enjoy a fun game of capture the flag. The map packs in 8 different classes of players that you can pick, each with their own perks, instant respawns, class changes on the fly and respawning health packs to keep you going. The map supports all the way up to 24 players in an instance, so you can really have a blast if you have a bunch of friends who play Minecraft as well.
10. Herobrine's Return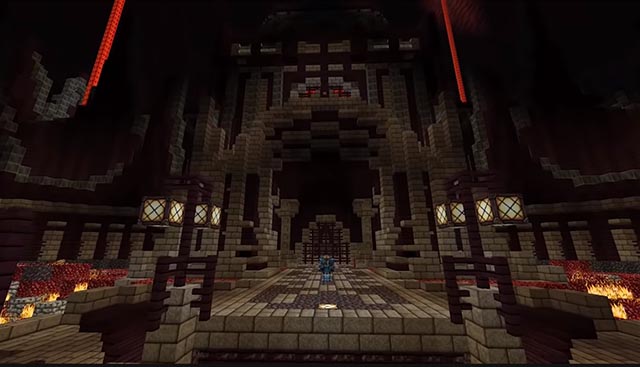 The sequel to the popular Herobrine's Mansion map for Minecraft, Herobrine's Return is a great adventure map for the game that I'm sure you'll enjoy. In the map, you get lost in the woods and Herobrine finds you. Now, you must run before he catches you again. The map features over 8 unique boss fights, scripted events to keep you occupied, custom spell animations from NPCs and customized monsters. Additionally, the map doesn't require any mods to run, however, you might want to install a recommended texture pack if you want the best experience. You can also check out Herobrine's Mansion in case you haven't played that map already.
SEE ALSO: 20 Best Chromebook Games You Should Try
Cool Minecraft Maps to Enhance Your Gameplay
Do you want us to add more maps to the list? Your favorite Minecraft map isn't mentioned anywhere? We apologize because we cannot cover all the amazing maps out there, as that would take an eternity. That is why we have focused on the most fun and cool Minecraft maps as voted by the community. Still, if you would like to share your favorite map with your peers, feel free to mention it in the comment section below.