Portable document files, or PDF, developed by Adobe systems in 1993 have embraced the digital documents scenario with some stride and has now become the de facto industry standard for digital documents. Active since the past two decades, PDF files are a common sight should you you talk about college application forms or your resumes and company digital brochures or media kits. Compact file sizing, lossless data, protection from copying content and an ease of access on multiple devices has made this file format reign the digital documents field. PDF files took the fonts and formatting issues in digital documents seriously and that is what led to its tremendous rise. PDF files preserve the document as it was created and its cross platform formatting maintains integrity.
This establishes the prominence of PDF files in the digital documents area. But it is suffice to say that there exist other prominent file formats that are also pretty much in use like Microsoft Word and Excel. Word files have also been in existence since the 1980's and they are pretty common due to its simplicity in editing. The problem arises when you need to seamlessly convert between these different file formats. Converting between PDF and Word files is not an easy task due to their different approaches to formatting and indenting.
Converting PDF Between Different File formats Online
You would need a tool that would make converting between different file formats and PDF files easy. Now for that task, there are many tools available for download, but we will be taking a different approach to the problem at hand and try going completely online, no need to download anything!
The tool we will be talking about is called Docs.Zone and below is a screenshot of the homepage. The interface is pretty clean and straightforward and all you would need to do is to login or signup from the top right menu section. We will be covering converting between all different file formats and PDF using this online tool.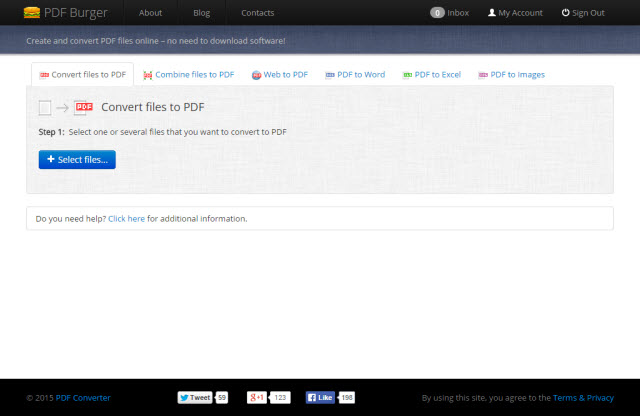 1. How To Convert Files to PDF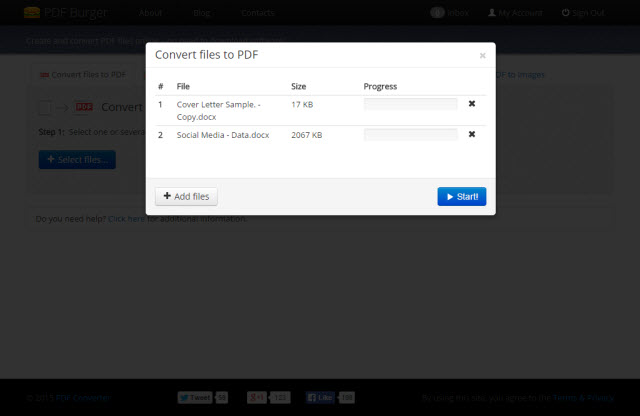 Converting from different file formats to PDF using this online tool is pretty elementary. Click on 'Select files' as seen on the welcoming screen and add your file or queue up multiple files as seen below, here we are taking Word files for conversion.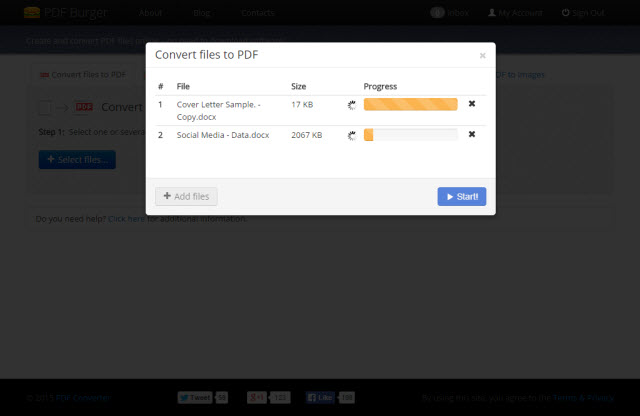 Once you are done with uploading your files, hit start and view the progress bar getting your conversions done. It will take anything between a few seconds to a few minutes depending on the file size and the image sizes used in them.
Once done, you will be taken back to the main screen, where at the bottom section, titled 'Inbox', you'll be able to access your converted PDF files.You can choose to download or delete the resulting PDF files.
Converted files are always accessible within a span of 6 hours from conversion, at the Inbox section on the top right area of the menu bar.
2. How To Merge PDF files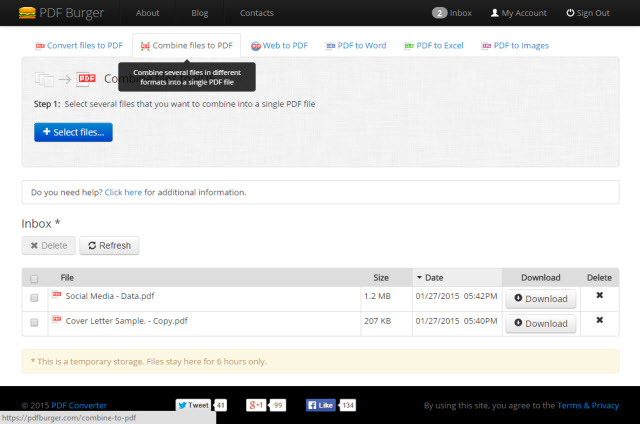 You can also Merge PDF files with this online tool. To access the section for merging different PDF's into one, click on the 'Combine files to PDF' tab as seen above.
Hit 'Select files' and choose the PDF files you plan to merge into a single PDF file. We will be using the two PDF files generated after step 1. Once done, hit 'Start' or choose to queue more PDF files by selecting 'Add files'.
You can now view the progress bar. The process takes a few minutes and once done you can access the combined PDF file from the Inbox section below it, just like in the first part of file conversion.
3. Save Webpages to PDF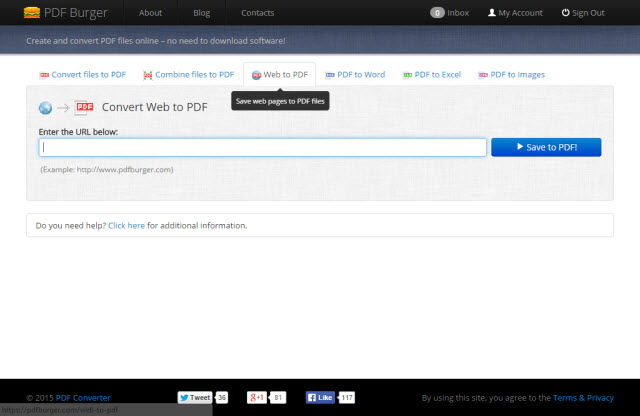 You can also save webpages into PDF files for later offline viewing using this online tool. Select the 'Web to PDF' tab as shown above and enter the URL of the webpage you intend to save as a PDF.
Paste the webpage URL into the bar and hit 'Save to PDF'. You'll see the progress bar as seen above and once the process is completed, you can download the resulting PDF of the webpage from your Inbox area.
Now you can save your webpages for offline viewing on your favourite PDF reader.
4. How To Convert PDF files to Word/Excel
To convert PDF files to Word or Microsoft Excel, you can head over to the respective section from the tabs as shown above. Hit 'Select files' and add your respective PDF files and click 'Start'.
Wait for the progress bar to complete the conversion process, and once done, you can access the converted Word or Excel file from your Inbox area.
5. How To Save PDF files as Images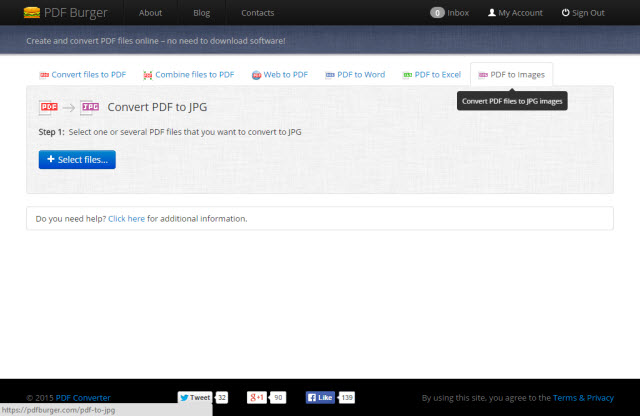 You can now also choose to save your PDF files as high quality image files that can be accessed on any device. Select the 'PDF to Images' section from the tabs as shown above and hit 'Select files' to add your PDF files to be converted to images.
Once done, hit 'Start' and let the process complete. Once done, you can access a .Zip file in your Inbox area, containing all the images in their high resolution.
 Pricing: Docs.Zone tool Pricing – $9.95/month or $59.95 for annual subscription.
SEE ALSO: Top 10 Screen Recording Software For Windows
Final Thoughts
Docs.Zone is a great premium online tool for converting between different file formats. With unlimited file conversions and no downloads or installations needed, this tool is a great addition for digital users who regular operations related to file conversions on a daily basis. Using this premium tool, you can easily convert between different file formats within seconds.
---
Load More