By excluding the power adapter in the iPhone 12 Series box, Apple has given enough indication that the iPhones are going to be portless sooner than later. That means the sooner you embrace wireless charging the better it is. And to make that transition smoother, Apple has included MagSafe in the new iPhones. Thankfully, the MagSafe charger doesn't kill the universal Qi charging support, so you have a ton of other options. So, here are the 8 best wireless chargers that you can buy or the iPhone 12 Pro and 12 Pro Max.
Best Wireless Chargers for iPhone 12 Pro and 12 Pro Max
For better flexibility, we have chosen a variety of Qi-enabled wireless chargers for iPhones. While some wireless chargers are designed to be a pretty lightweight and compact pad, others are readied to be super handy stand.
Besides, there are also quite a few charging docks that let you power up multiple devices like your iPhone, Apple Watch, and AirPods simultaneously. Just in case you wish to have a complete bedside charging dock, they could be the way to go. Enough talk, let's see which one of these top wireless charging pads/stands is worthy of your choice!
1. Apple MagSafe Charger
I think one of the best new features of the new iPhones is MagSafe support. It not only allows for faster wireless charging but also opens the doors for a plethora of accessories for the iPhone 12 Pro and Pro and 12 Pro Max. The new MagSafe charger by Apple magnetically attaches to the back of the device and provides faster wireless charging up to 15W.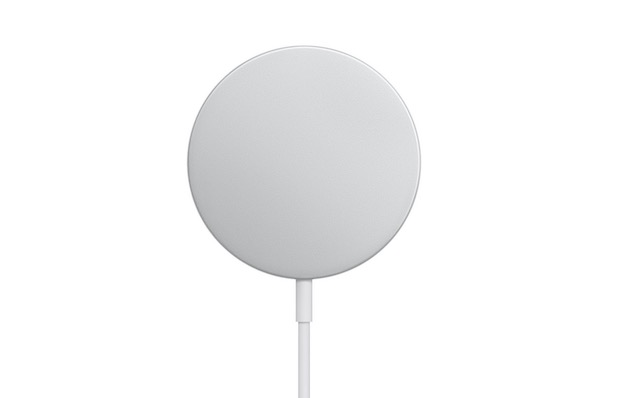 The charger maintains backward Qi charging capability, so you can wirelessly charge earlier models of iPhone like the iPhone 11 Pro that support wireless charging. The only difference will be that the past models won't magnetically attach to the charger. The only drawback of this charger is that there's no charging brick included in the box, so you will have to buy it separately, just like with the new iPhone 12s.
Buy from Apple: $39
2. Anker PowerWave Alloy
When it comes to delivering fast and secure charging solution, it's hard to look beyond Anker's offerings. So, you shouldn't be surprised to see Anker PowerWave right at the top of this extensive roundup.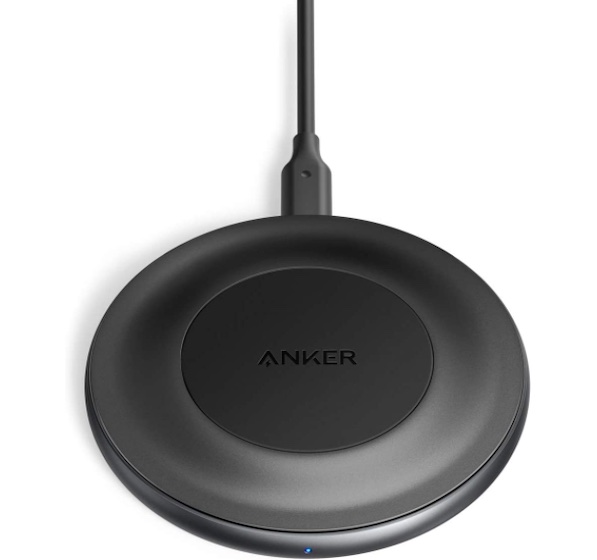 Featuring durable aluminum construction and an anti-slip silicone pad, the wireless charger is made to be a long-lasting asset for the iPhone. Thanks to the soft-textured pad, the iPhone remains stable while being charged.
With up to 15W charging speed, it's fully equipped to power up your smartphone fast. Beyond charging speed, it also provides much-improved heat dissipation and shields your smartphone against common threats like overcurrent and overheating.
Buy from Amazon: $29.99
3. RAVPower
Sporting an ultra-compact design, RAVPower wireless charger can deliver fast and secure charging to your iPhone. Made of silicone and aluminum alloy material, the wireless charger has a durable construction. Thanks to the double-sided silicone design, it keeps the iPhone stable, preventing slip-offs.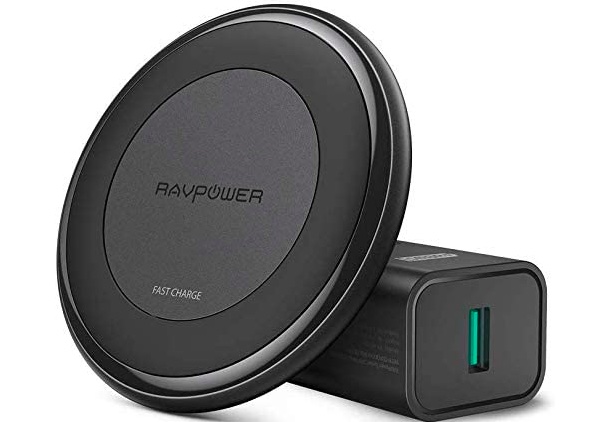 Another notable feature of this compact wireless charger is the case-friendly design. That means you don't have to remove cases (up to 8mm) before charging the iPhone. Keep in mind that metal cases and other foreign objects may obstruct wireless charging.
Notably, it has fail-safe circuitry and temperature controls that fight out threats like overheating and overcharging. Taking everything into account, RAVPower deserves to be considered one of the best wireless chargers for iPhone 12 Pro and 12 Pro Max.
Buy from Amazon: $22.99
4. Anker PowerPort 5 Stand
There are multiple reasons why Anker PowerPort 5 Stand could be a better choice. First and foremost, the wireless charging stand excels in charging the compatible devices at a comparatively fast speed. And second, it also allows you to place your smartphone both vertically and horizontally.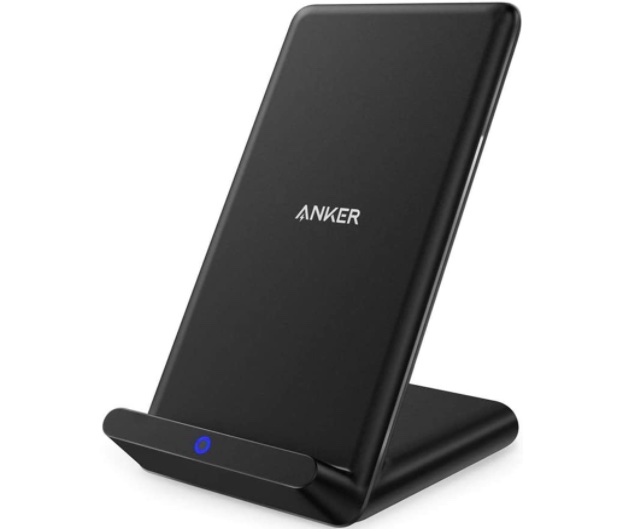 As a result, you will get the desired viewing angle while streaming videos or video conferencing. Furthermore, the charging stand features durable construction that can survive impact with ease.
And with the anti-skidding base, it remains stable while holding your smartphone. Priced at $22, it's also quite affordable as compared to other wireless chargers in the market. Long story short, it's a noted accessory for your iPhone 12 Pro and 12 Pro Max.
Buy from Amazon: $21.99
5. Nanami
Nanami is a highly rated wireless charging stand. What makes it worth taking a close look is the integration of two-coil which provides a wide charging area. As a result, changing the device becomes a bit convenient.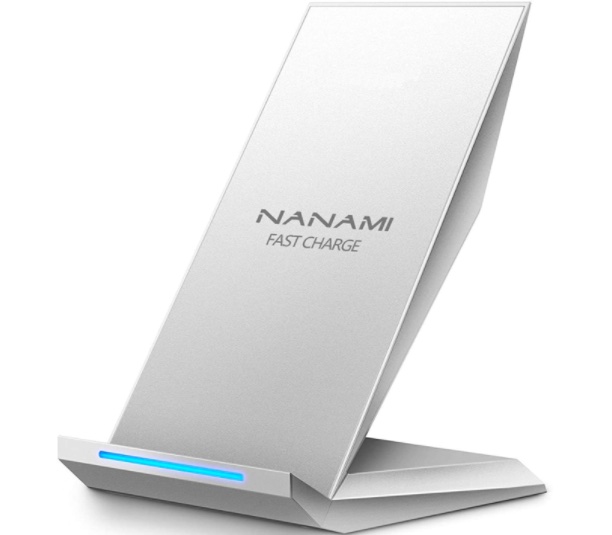 The incorporation of two-coil also means that you can prop up your smartphone both vertically and horizontally. With the multiple viewing angles, you will enjoy streaming videos or hands-free video calling.
In terms of charging efficiency, Nanami wireless charger is up to the task and also features a multi-protection system to keep your device secure while charging. Couple that with the case-friendly design as well as the comparatively low price point ($17) and you have a wireless charger that seems to cover all the bases.
Buy from Amazon: $16.99
6. Yootech
If simplicity and ease of use are the top qualities you are looking for, Yootech can live up to your expectation. The wireless charging pad sports a pretty compact form-factor that can easily find a safe spot on your desk. Made of ABS material, it's quite durable.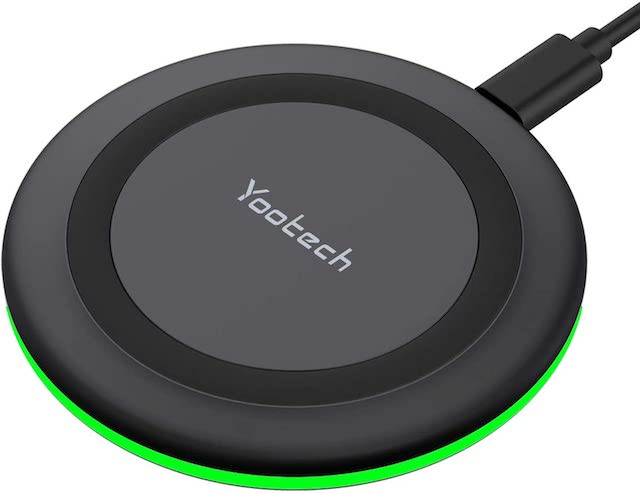 Besides, the wireless charging pad is UL certified and resist fire. In terms of charging speed, the wireless charging pad is fully equipped to power up your iPhone 12 Pro and 12 Pro Max at a decent speed.
Notably, Yootech wireless charger is also sleep-friendly to ensure your sleep is not hampered by the distracting noise or light. Being available for just $12, it's one of the cheapest wireless chargers for iPhone 12 Pro and 12 Pro Max.
Buy from Amazon: $11.95
7. Bldaxn
Are you hunting for a versatile wireless charger that can let you juice up not only your iPhone but also Apple Watch and AirPods? If the answer is yes, this offering from Bldaxn could be worth checking out.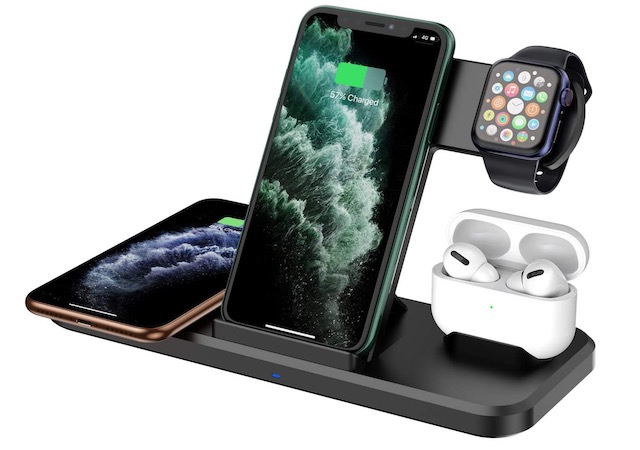 The wireless charger is well-built and features a refined construction that can make a good match with any home/office decor. Notably, it features two 15W wireless charging pads to charge multiple devices at one go.
Thanks to the adjustable design, it provides desired viewing angles. Thus, you can use it to have an enhanced viewing experience while streaming videos or video-conferencing. And yes, it's also case-friendly so that you don't need to remove the case before charging the device.
Buy from Amazon: $34.99
8. KKM
Another versatile wireless charger that has called for my attention is KKM. The wireless charging dock can let you charge your iPhone, Apple Watch, and AirPods Pro at once. The ability to deliver up to 10W charging speed puts it in line with the top wireless chargers. Equipped with short-circuit and over-heating protection, it also keeps your device safeguarded against dangers.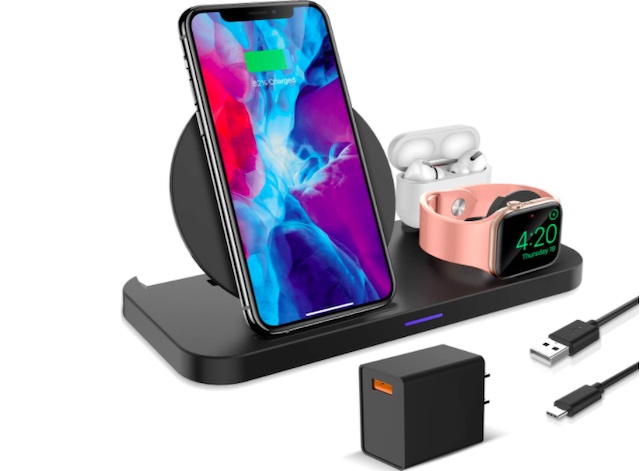 Design-wise, KKM looks modern. The solid construction with the refined finish enhances its profile. Featuring a stable base, it remains steady while holding your devices. Besides, it also features a pretty smooth surface to prevent scratches. Putting everything
Buy from Amazon: $21.99
Bonus:
Eggtronic
Just in case you are after a wireless charger sporting impressive aesthetics, this offering from Eggtronic could easily win you over. Mined from solid rock, the wireless charger looks different. It's exceptionally durable and easy to clean.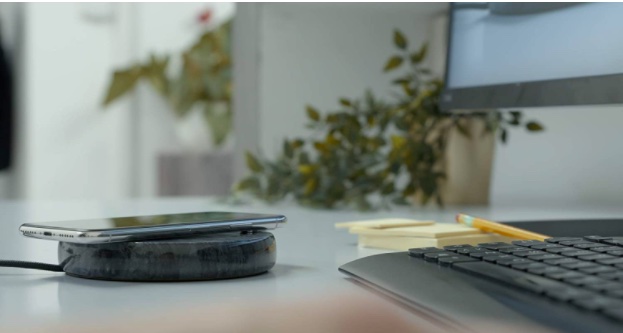 The ability to charge iPhones and other compatible devices at up to 10W makes it a reliable charger. Besides, it comes with 3 feet long USB cable for better flexibility.
Furthermore, Eggtronic is also equally efficient when it comes to resisting threats like overheating and short-circuiting. At $50, the charger may seem a touch extensive but given the notable specs, you can't go wrong with it. 
Buy from Amazon: $49.99
Choose the Top Wireless Chargers for Your iPhone 12 Pro and 12 Pro Max
So, these are the most efficient wireless chargers that can let you charge your iPhone 12 Pro and 12 Pro Max fast and with the essential security. If you are looking for a simple charger, go for the compact wireless charging pad.
However, if you want to have a complete dock that can let you prop up your smartphone in multiple viewing angles, the wireless charging stand. Besides, don't fail to check out the ones that are designed to be versatile allowing you to power up multiple devices at one go.
By the way, which one is going to be a wireless charging companion of your smartphone? Feel free to share your top pick with us in the comments below.
---
Load More