While Windows 10X is not packed with features, it has caught the attention of many power users because of the visual changes it brings to the Windows operating system. It further gives a glimpse of where Microsoft is heading and what the new Sun Valley update will look like on Windows 10. So if you are debating installing Windows 10X on a PC, then this is the article for you. Here, we bring you the 12 best Windows 10X features, including some well-known tidbits and hidden features. On that note, let's go ahead and learn about the new Windows 10X features.
Best Windows 10X Features (2021)
We have covered everything in this article, from UI-related features to app support and some core fundamentals that make Windows 10X what it is. You can move to any section by clicking on the links below.
1. App Launcher
Among the best features of Windows 10X, the App Launcher is the most highlighted UI change. Windows 10X has foregone its old Start Menu which has been part of Windows operating systems for many years. The new App Launcher is centered and prioritizes web apps, UWPs and best of all, shows recent files for quick access.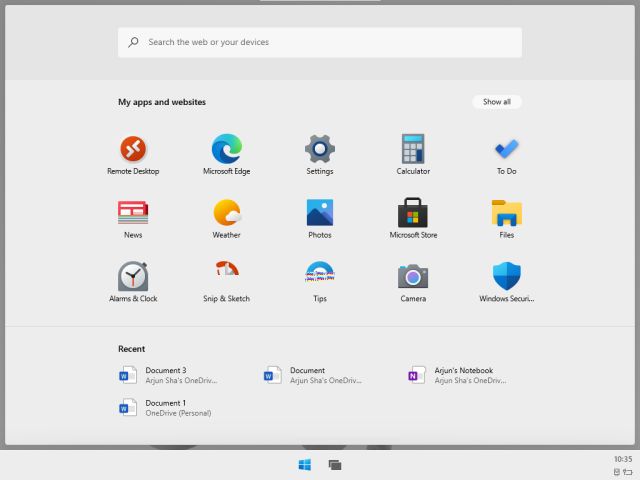 There is also a search bar that can pull results from your apps, local storage, Settings, and the web. It's hard to not see the similarity between Chrome OS and Windows 10X launcher. Both are just about the same. Apart from that, keep in mind, there is no support for live tiles or app folders and currently, it does not feature a voice assistant.
2. Animations
While Windows 10 is a feature-packed OS, no one can deny that it lacks modern UI touches like smooth animations and transition effects. But that is not the case with Windows 10X. It's quite polished and features animations for various UI elements.
For example, if you open an app from the taskbar, the app fades in as if you are pushing a physical button. It gives a satisfying feeling. Similarly, when you minimize a window, there is a bouncing animation. Apart from that, when you switch between apps, the transition is much smoother and does not feel clunky.
3. New Boot Animation and Sound
Windows 10X brings a new boot animation and sound which is pretty modern and I think many will like it. Having said that, keep in mind, the boot animation has a white background which can be very stressful to the eyes if you are booting the OS in a dark environment. Perhaps, before the final version, Microsoft can add a dark background that can go along with the dark theme.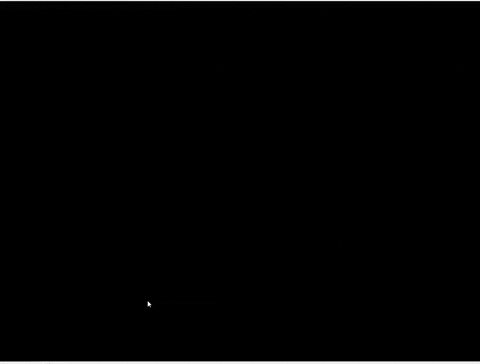 4. Quick Settings Panel
For me, the new Quick Settings panel is the best feature of Windows 10X. It's a leaf taken straight out of Android/Chrome OS UI and it looks so much better. You have got tiles for WiFi, Bluetooth, casting, DND, Airplane Mode, Location, Ease of Access, and lastly, Battery Saver mode.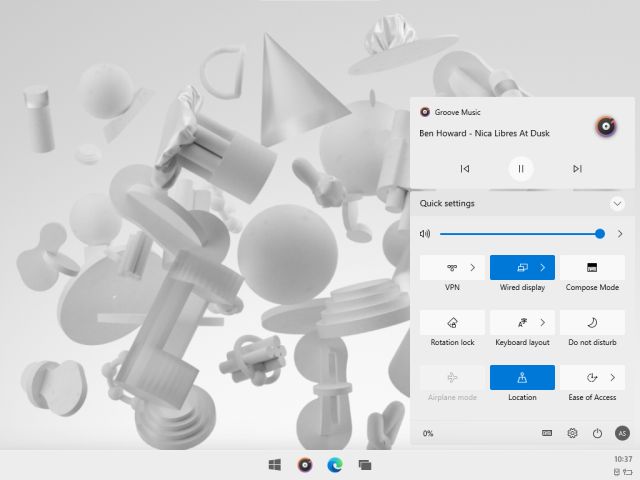 Currently, you can't edit the QS panel and add your own tile, but the default one covers all the bases. I like the fact that you can expand the WiFi or Bluetooth menu and connect to a network/device within the QS panel. No need to jump through multiple hoops and Settings page. And the Quick Settings panel is fast, much faster than Windows 10.
5. Notifications
The Action Center on Windows 10 is cool and does the job decently well, but let's be frank, it's slow to respond and sometimes does not open up. On the other hand, the notification handling on Windows 10X is far superior featuring a clean UI and actionable buttons.
The notifications sit on top of the Quick Settings panel and allow you to clear the pending notifications in one click. You can even customize alerts from certain apps. It does not come with advanced features like notification channels, but we can expect that it will get new features in a later release.
6. Window Snapping
It might come as a surprise but Windows 10X does not have support for window resizing. You can't resize a window to a custom size which is surely a bummer. But don't be disappointed, you can still work with two windows side by side. Just hold a window and drag it to the left and it will be docked to the left side. Now, choose the app for the right side and it will be docked to the right. In my experience, it worked quite well and almost all the apps supported Window Snapping.
7. File Manager
I know not many are happy with Windows 10's barebones file manager, but believe me, it has gone through a lot of improvements. The UI is polished and you can access all your Downloads, OneDrive files, documents — all in one place. Sure, you still can't pin folders to the left pane, but I hope the feature will be added later.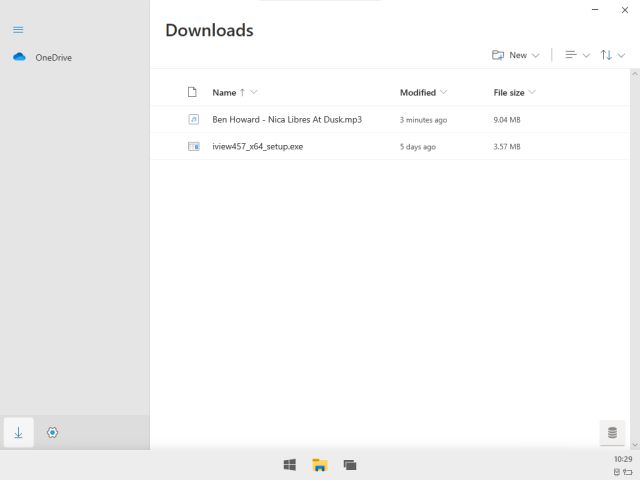 8. Win32 Apps
It's being reported that Win32 apps (desktop x86 apps) will not be supported at the launch of Windows 10X. And the near-final build (20279) that we are testing right now does not have Win32 support either which makes it clear that desktop apps are not coming at launch.
Having said that, keep in mind, the earlier build of Windows 10X was compatible with legacy Win32 apps and we even installed Google Chrome, VLC, and IrfanView on 10X. Perhaps due to battery drain or performance issues, Microsoft has pulled the plug for now. However, with better emulation that Microsoft is working on, we might see Win32 apps back on Windows 10X much sooner than anticipated.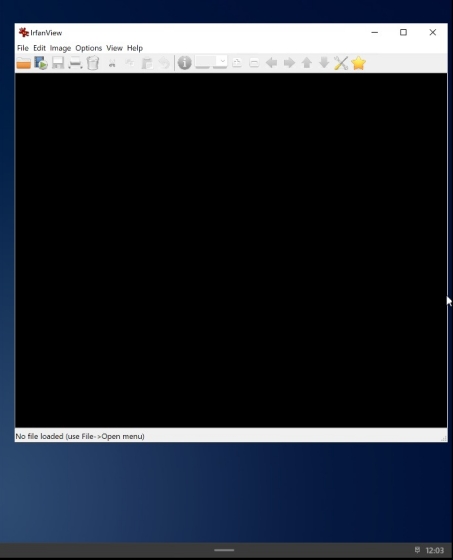 Apart from that, keep in mind, Windows 10X has a hidden menu on the Settings page that allows users to turn on "Win32 development". I tried turning it on and forcing the Win32 layer from the Registry, but it didn't work. Most probably, in a later release, Microsoft might offer an option to users if they want to use proper desktop apps, they can turn on Win32 support.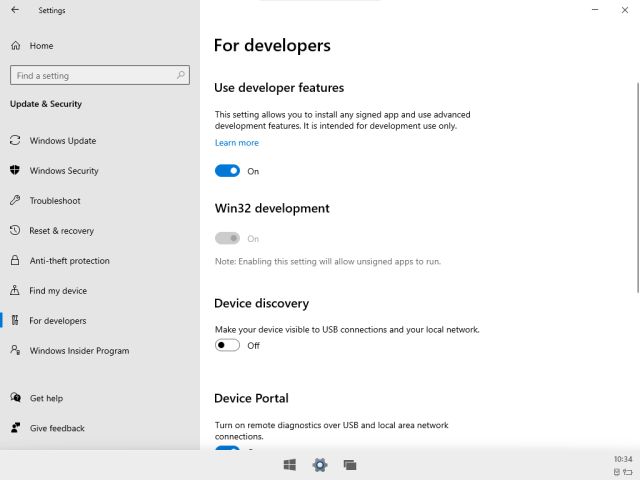 All said and done, it's amply clear that Win32 apps will definitely come to Windows 10X and it will be the best feature on the platform. So stay tuned with us and we will let you know all the ways you can access your favorite desktop apps on Windows 10X.
9. Web Apps
As we all know, Windows 10X is a web-oriented OS and prioritizes web apps over UWP or other native apps. So if you want to be productive on Windows 10X then you need to embrace Web Apps. Web Apps are also called PWAs — Progressive Web Apps — which mean they will work just like native apps.
Web Apps have their dedicated windows, they come with notification support, can run on startup, and also some have offline support. To install a web app, open the website and simply click on the "Install" button on the address bar. The app will show up in the App Launcher and you can also pin it to the Taskbar.
10. Fast Updates
The best feature of Windows 10X is surely the fast update mechanism that we have already seen on Chrome OS and Android. Unlike Windows 10 where you have to wait for 30-60 minutes to install an update, on Windows 10X, it will be just a matter of a few seconds.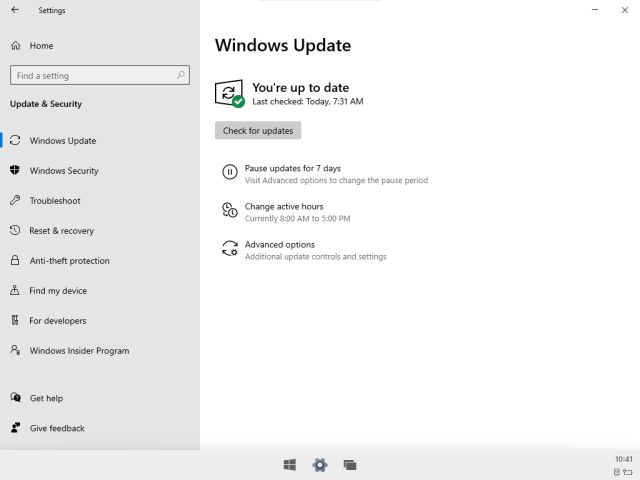 It will use a separate partition to install updates while you are using your device and will switch the active boot slot after a reboot. No need to wait for the installation. Apart from that, Windows 10X is using the Full Flash Update (FFU) system to install updates which will significantly reduce installation time.
11. Security
Security is one of the best features of Windows 10X. We know how prone Windows 10 is to attacks by virus and malware programs. But that is not the case with Windows 10X. Whatever happens on 10X is sandboxed and isolated from the core operating system and user partition.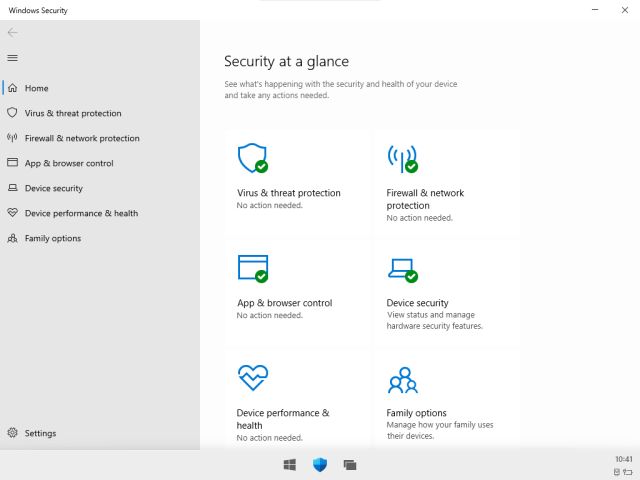 This way, rogue programs can't touch your files and you will remain on the safer side. As for web protection, Windows 10X comes with Windows Security that protects you on the web from harmful extensions, phishing websites, and more.
12. Windows Core OS
Not many know this, but Windows 10X is not a watered-down version of Windows 10. Instead, Windows 10X is a completely new OS written from scratch and shares the base of Windows Core OS (WCOS). You can say that WCOS is one of the best — if not the best — features of Windows 10X.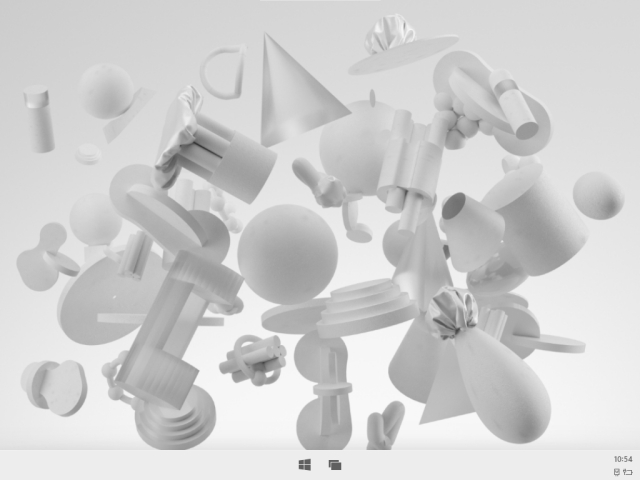 The reason that you get faster updates, security improvements like sandboxing, and quick mobile-desktop UI is because of Windows Core OS. Microsoft developed WCOS so that it can create different flavors of Windows operating systems using its modular components.
Find All the New Windows 10X Features
So these are the best features of Windows 10X that are currently available. As I mentioned above, the most anticipated feature is Win32 app support and I am sure, it will arrive much sooner than later. Apart from that, Windows 10X has many UI improvements so go ahead and run it on your PC to have a new experience. Anyway, that is all from us. If you found the article helpful then comment down below and let us know.
---
Load More