Come weekends and holidays, we pounce on our PCs to binge watch our favorite TV shows and a few Hollywood flicks on our wishlist. But we all know that the quality of media consumption experience depends on the media player one is using. Some of them lack audio codec support for certain files, while others are plagued by bugs, performance lags, and poor UI among other troubles. So, are there no good video players for Windows out there? Well, there are many, and as such, we are listing 10 awesome video player software for Windows to save you the hassle of searching for the right option.
The video players we are listing below have been selected after assessing their reception, ease of use, availability of playback tools, etc. Some of them are lightweight software and feature a simplistic, clutter-free UI for a no-fuss media experience, while the others are for power users. So, without further ado, let's get through with our list.
The 10 Best Free Video Players for Windows
1. 5KPlayer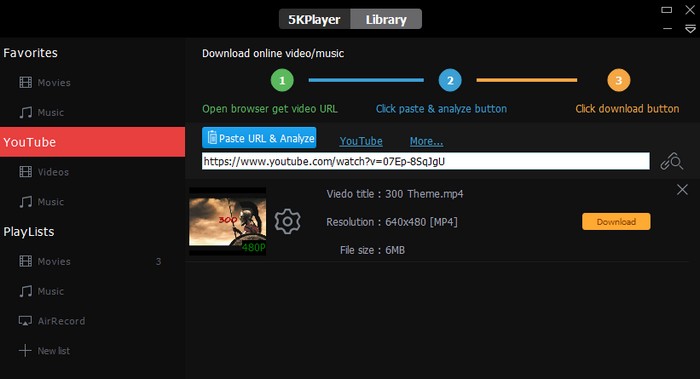 The first thing you'll notice about 5KPlayer when you start the software is the eye-catching minimalist design, whose core tools are neatly laid out on the home screen. Let's delve into the technical details first. 5KPlayer can play video files in a wide array of formats such as AVI, FLV, MKV, MTS/M2TS, H.265/264, VP8/9, and WebM among others. But media playback is just one aspect of 5KPlayer's capabilities.
You can use 5KPlayer to download content from websites like YouTube, Vimeo, and DailyMotion among others. And just in case you happen to like the background score of any video on YouTube, just copy its URL, go to 5KPlayer's YouTube section, paste it and press the 'Convert' button to download the audio files within a minute. The same can be done for all supported websites.
The software's UI is as simple as it can get, and believe me when I say this, playback is buttery smooth in 5KPlayer, whatever file you throw at it. 5KPlayer also boasts of an AirPlay feature which lets users stream media from Apple devices to their PC, while its AirMirroring function allows users to cast the screen of iPads/iPhones on their computer, and also record the content. To put it simply, 5KPlayer is one of the best video players in the Windows ecosystem, and is thus, highly recommended.
Supported Platforms: Windows 10, 8.1, 8, 7, XP and 2000
Download (Free)

2. KMPlayer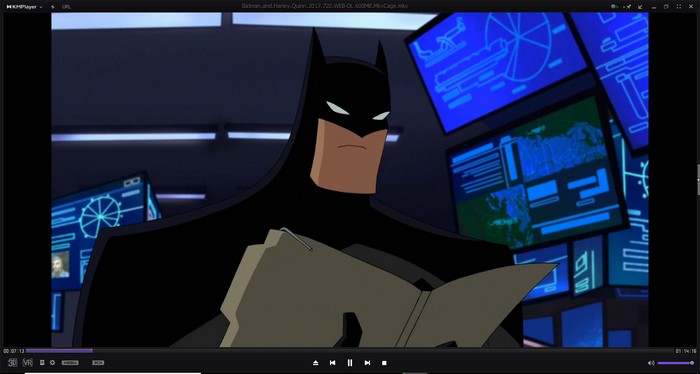 KMPlayer is tailor-made for power users who like to tinker with playback tools and want a high level of control. Be it audio/video processing, decoding, and rendering, visual output, plugins, etc. You name it, the video player software has it. KMPlayer can effortlessly run media files in a variety of formats which include, but are not limited to, MKV, AVI, MPEG4, WMV, and OGM. Aside from smooth media playback, KMPlayer also has a nifty frame-by-frame extraction feature and filter control for seamless playback that will truly enhance your media experience.
For added convenience, the software's video playback screen also features a quick menu tool (lightning logo) that will let them adjust variables like screen rotation, playback speed, subtitle settings and screen capture tools. A neat addition in my opinion. The software boasts of a cycle 3D mode and VR mode for 360-degree video playback, both of which are features that you won't easily find in a video player. URL Play and video/subtitle history management are also on the table, aside from a rich decoder toolkit.
Supported Platforms: Windows 10, 8.1, 8, 7, Vista and XP
Download (Free)
3. Parma Video Player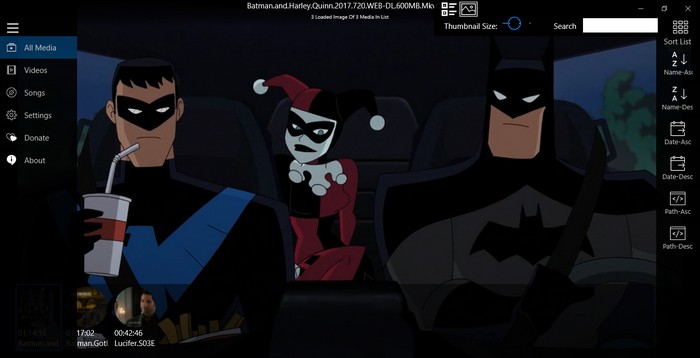 If a minimalist design that can blend perfectly with Windows 10's theme, and a clean user interface is what you are looking for in a video player app, then Parma Video Player is your best bet. Personally, I have never used a video player whose aesthetic appeal can match or surpass Parma in its elegance, or the sheer ease of navigating its UI. Parma Video Player is blazing fast, be it loading all the media files stored locally, or using the playback tools like audio controls, encoding tools, etc.
Parma Video Player can play files of various formats and also supports video streaming via its 'Open URL' tool. The video player also supports touch controls like swipe gestures, which makes it a joy to use Parma Video Player. Apart from that, you also have the facility to view your media files during playback, which is also a very useful addition. And hey, you won't experience any lag or stutter while using Parma Video Player, so peace of mind is an assurance. However, the only trade-off for a slick and fast UI is that customization and deep playback tools are missing from the software.
Supported Platform: Windows 10
Download Parma Video Player (Free)
4. Media Player Classic- Home Cinema (MPC- HC)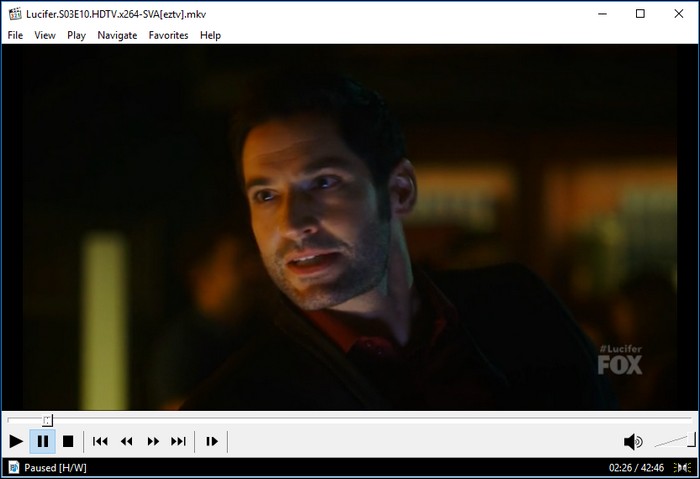 Media Player Classic- Home Cinema (abbreviated MPC- HC) is one of the most popular and well-received video player software out there, and for a good reason. The sheer diversity of tools and customization elements it brings to the table are seemingly unrivaled. Just do a quick rundown of the app's toolbar section at the top, and you'll discover options like frame statistics, debug and the vast toolkit of renderer settings among others. MPC- HC has support for a wide selection of video and audio codec formats from mainstream options like WAV, WMA, FLV to MPEG (1,2, and 4), AAC and DivX among others.
When it comes to controls, you can play with variables like output range, color management, VSync, GPU Control and Audio/Video decoders among a host of other options. Needless to say, the MPC- HC is a power user's wish-come-true video player. However, the software's UI and its design are something that will leave you wanting for more, as it looks like it was designed a couple of decades ago.  
Supported Platforms: Windows 10, 8.1, 8, 7, Vista, XP and 2000
Download (Free)
5. ACG Player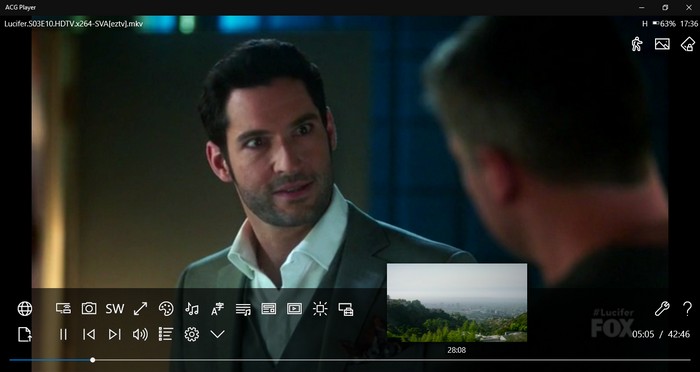 If navigating through a video player's settings menu is something you don't particularly enjoy, and want all the tools on the home screen, ACG Player is the software for you. And oh, it's UI is very neat and its design is perfectly in line Windows 10's Fluent Design philosophy, which is quite appealing, to say the least. But that's not the only trick which ACG Player has up its sleeve. ACG Player can play almost any conventional video format, and does so in a buttery smooth fashion.
In addition to online streaming and screen-casting, ACG Media Player also brings some rich customization features such as font style selection for subtitles, support for gesture set-ups (controls for swipe speed, swipe distance, etc.) and artistic visual effects among others. You can even customize the buttons above the seek bar and the pop-up menu, change their order, remove/add new ones and do a lot more with ACG Player. Adjusting aspect ratio, playback speed, video effects, etc. is also highly convenient, as it can be done from the home screen itself.
Supported Platform: Windows 10
Download ACG Player (Free)
6. PotPlayer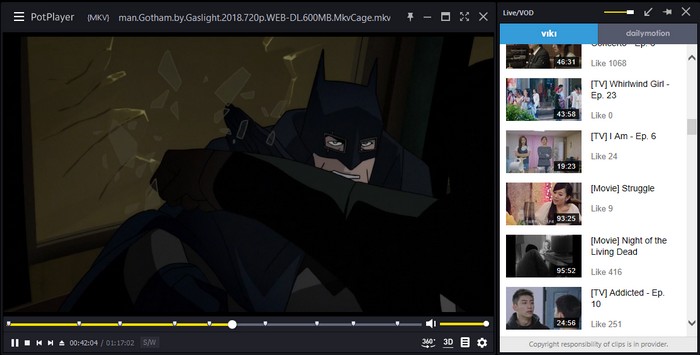 PotPlayer is another feature-heavy video player for power users, but the software stands out from the rest, thanks to its minimalist UI and a clutter-free design. PotPlayer can play virtually any file format you throw at it without a hiccup. Aside from basic playback controls, subtitle tools (renderer, styling, syncing) and design customization options, you also get some additional features such as Pixel Shader, 3D Video mode, 360-degree output and deinterlacing to name just a few. Online streaming and Blu-ray support are also on the table.
Another unique trait of PotPlayer is a companion service called Live/VOD, which showcases a library of videos from two services viz. Viki (primarily episodes of Korean TV series) and Dailymotion. The Live/VOD window pops-up automatically when you open the software, and it can be attached or detached from the video player's main window and can also be minimized or closed altogether. Video playback quality is nothing short of stunning, and once you install PotPlayer, there is a high probability that you'll get hooked to it.
Supported Platforms: Windows 10, 8.1, 8, 7 and XP

Download PotPlayer (Free)
7. VLC Media Player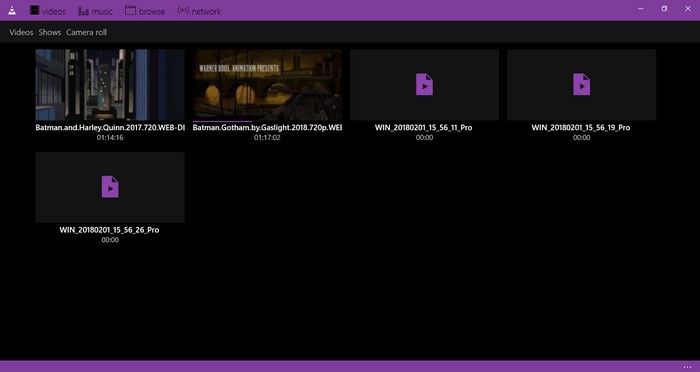 VLC is one of the most widely used media players in the Windows ecosystem, and its popularity has a lot to do with its smooth interface, neat design and the set of features it brings to the table. From MPEG and FLV to MKV and RMVB files, VLC Media Player supports any video and audio format you want to play. The software is free from the pesky ads which are a constant source of annoyance for users while using other video players.
But playback is not the only area where VLC Media Player excels at, as its streaming options are quite impressive too, thanks to integration with a host of online channels of various genre. Despite its simplistic interface, VLC Media Player offers a rich catalog of controls and customization options which are more than enough for users to tweak the video and audio output to their liking. To sum things up, VLC Media Player is one of the best multimedia software out there if you want to stick with a tried and tested formula which works with nearly 100% success rate.
Supported Platforms: Windows 10, 8.1, 8, 7, Vista and macOS

Download VLC Media Player (Free)
8. SM Player
If you don't mind using a video player whose appearance makes it look like it was designed in the 1990s (the icons are truly horrible to look at), then SM Player can prove to be a highly efficient option. SM Player features built-in codecs which allow the video player software to easily play media files of any format you throw at it, and the same applies to customization options, which are quite diverse. DVD and Blu-ray playback are also available, plus, Chromecast support is on the table too.
One of the most interesting features of SMPlayer is that it remembers the settings of all files you play, so as soon as you start a video which you earlier had to stop midway, not only will it resume from the closure point, it will also be played with the same audio, volume and subtitle settings. As for online tools, you can choose the URL Play option for streaming, or the integrated YouTube playback tool, which allows users to stream videos from YouTube in resolutions ranging from 240p to Full HD.
Supported Platforms: Windows 10, 8.1, 8, 7 and Vista

Download SM Player (Free)
9. UM Player
Another open-source video player which doesn't cost a dime, UM Player is another well-equipped video player software for Windows which is rich in customization and playback control tools. However, you'll have to make do with the app's bland UI and its old-ish design, which can be a big red flag for folks who value functionality and aesthetics equally. However, if you can bear with UM Player's plain appearance, the software will prove to be a really nice alternative.
UM Player has support for over 200 audio and video codecs, so whatever media file (AAC, AC3, ASF, AVI, DIVX, etc.) you throw at it, the software will play it with ease. Deinterlacing, noise reduction and audio filters are among the many features that will be more than enough for a lot of users (and to be frank, we rarely use them).
Supported Platforms: Windows 10, 8.1, 8, 7 and Vista

Download UM Player (Free)
10. MPV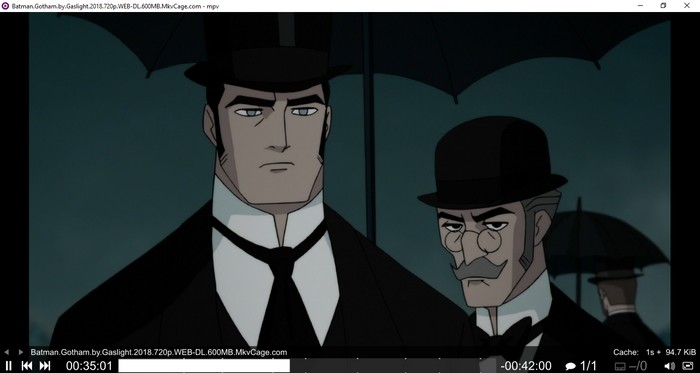 The final video player software in our list is MPV, which in my opinion, is the most barebones video player you'll ever use. A beautifully minimalist UI which only has the basic playback controls, a seek bar, a subtitling tool and a full-screen button on the home screen, the software is basically a dream-come-true for those who want nothing but a no-frills-no-fuss video player experience.
MPV's start screen is blank, like totally blank, with no buttons or tools. You have to drag and drop a video file to play it. But let me tell you, MPV starts playing a video at lightning fast speed, quicker than any video player I have ever used in my life The software is exceptionally light and does not hog system resources. The open-source video player is a favorite among Linux users, and is rapidly rising in popularity in the Windows ecosystem too, especially among folks who just want a simple, fast and reliable video player, something MPV does quite well.
Supported Platforms: Windows, macOS, Linux
Download MPV (Free)
SEE ALSO: Plex Launches Winamp-Style Music Player
The Best Video Player For Windows. Chose One Yet?
Well, these were our picks for the 10 best video player software for Windows. The software we've mentioned in the list cater to a diverse base of users with varied requirements, from power users to folks who just want their video player to let them enjoy a movie without lags and hiccups.
So, did our list proved helpful to you? Give us a shout-out in the comments section below, and also let us know which software you downloaded. Till then, adios!
---
Load More