Without taking any credit from the pro-grade camera, what has appealed to me the most on Galaxy S20 Plus is the 6.7-inch Dynamic AMOLED display. With the peak brightness of 1200 nits, the screen looks pleasing to the eyes. Combine that with the 120Hz refresh rate and you have a top-notch display that can excel in most aspects including the action-packed deathmatch. But every time I look at the display, I'm reminded of the needed safeguard against impact and those nasty scratches that are always lying in wait to spoil the whole party. If you are also on the same pitch, it would be better to explore the best Samsung Galaxy S20 Plus screen protectors and pick out a suitable one right away.
Best Screen Guards for Samsung Galaxy S20 Plus (2020)
With so many screen guards vying for attention, which one would be better for your S20 Plus? Well, it all comes down to two things: high-end protection and touch sensitivity. If defense against bumps is on top of your priority, a tempered glass screen protector can be a better choice. But if you want to have a bit more responsive and smooth screen guard, go for the liquid ones. To help you choose a more suitable defender for your smartphone, I have lined up both tempered and liquid screen protectors. Now that you know what's coming up, let's get started with top screen guards designed for Galaxy S20 Plus!
1. Dome Glass
If the premium screen guard for Galaxy S20 is what you are after, look no further than Dome Glass. Made of top-notch tempered glass, the screen guard offers a trusted shied to the screen against bumps. Plus, the rounded edges enable it to provide full-coverage to the screen. Apart from helping the screen guard deliver improved safeguards, the curved edge also plays a pivotal role in making it case-friendly. Not to mention, it doesn't obstruct Qualcomm ultrasonic fingerprint reader from working smoothly courtesy touch sensitivity. At $70, Dome Glass' screen guard may seem over the top in terms of pricing but when you take the notable features into account, it's worth serious consideration.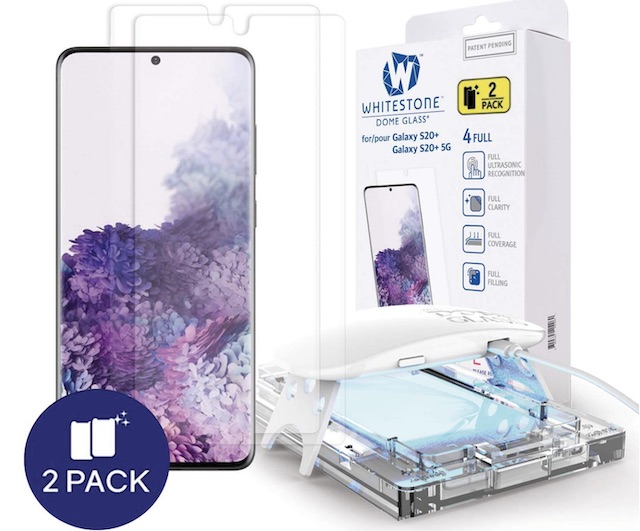 Buy From Amazon: $69.99 (pack of 2)
2. TAURI
Showcasing HD clarity, Tauri screen protectors are easily one of the top picks for S20 Plus. Aside from the high clarity, these screen guards sport precise cutouts to fit perfectly on the display. Moreover, they are also case-friendly so that you can comfortably use any type of case on your smartphone. On the protection front, the screen protectors are up to the mark as they can resist scuffs and even keep fingerprints at bay. Being available in three packs at $9, they aren't expensive either. Everything considered; you should keep Tauri's offerings in mind if you are looking for a reasonably good yet cheap screen guard for your S20 Plus.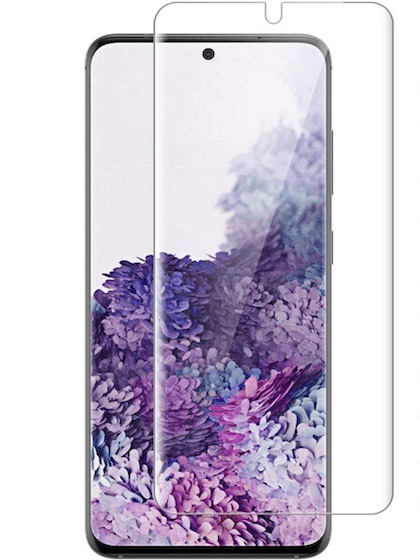 Buy From Amazon: $8.99 (pack of 3)
3. SINTIA
For offering an uncompromised safeguard to the Dynamic AMOLED display, you can count on Sinita screen guards to live up to the task. What has caught my eyes in this screen defender is the laser-cut dimension that ensures both precise installation and maximum protection. Being just 0.2mm thick, it also delivers HD clarity so that you have the desired viewing experience. Plus, the ability to fight out dust, fingerprints, and sweat plays a vital role in helping it retain clarity and smoothness for long.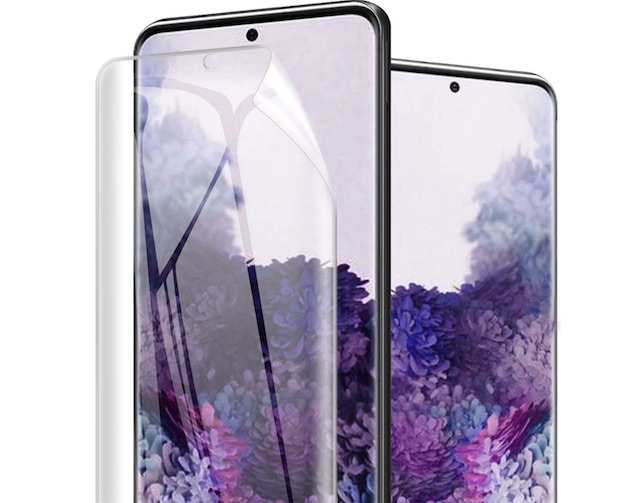 Buy From Amazon: $11.99 (pack of 3)
4. Alinsea
If safeguard against shatter matters more than anything else to you, Alinsea tempered glass screen protector for Galaxy S20 Plus would be the right pick for you. The screen guard features precise cutouts to offer full protection to the 6.7-inch Dynamic AMOLED display. And with the 9H hardness to boot, it's equipped to take on impact and even resist the sharpness of knives to keep the screen shielded. Being very touch-sensitive, it's also compatible with the ultrasonic fingerprint sensor to let you unlock your device without any interference. Thanks to the curved edges, the screen guard goes along nicely with cases.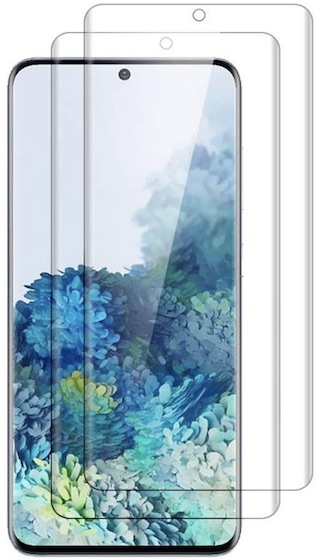 Buy From Amazon: $14.99 (pack of 2)
5. TOCOL
Tocol screen guard promises to be a reliable companion for the S20 Plus. First and foremost, the screen defender offers true-touch sensitivity to enhance your user experience. The second, it also provides ultrasonic fingerprint support to let you unlock your device or authenticate without any pain. And third, it offers 99% HD clarity which is at par with the best in the business. As for protection, you can rely on Tocol screen protectors to prevent scratches and even shatter from damaging the screen.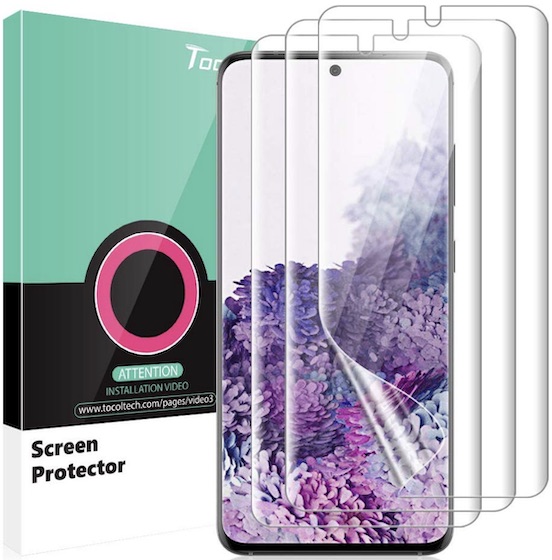 Buy From Amazon: $8.99 (pack of 3)
6. LK
When it comes to producing quality screen protectors at a relatively low price, LK is a well-known name. As expected, this accessory has come up with an impressive screen guard for Galaxy S20 Plus at an affordable price point. Talking about the design, it's made of soft and flexible TPU material. So, you can bank on it to deliver both the maximum clarity and also provide enhanced responsiveness. That's not all, this liquid screen guard can also hold the fort against bumps and put scratches away from damaging the screen.
Buy From Amazon: $9.99 (pack of 3)
7. Ferilinso
This one from Ferilinso has got more than what meets the eyes! Well, the company not only offers a 2-pack screen protector but also a pretty good case designed for Samsung Galaxy S20 Plus. The screen guard can resist shatter and even take on nasty scratches. With the bubble-free adhesive, it's much easier to install on the 6.7-inch Dynamic AMOLED display. Couple that with the anti-fingerprint coating and it becomes a highly user-friendly screen guard. As for the case, it's got a crystal clear design and wraps around the Galaxy S20 Plus for a compact look. Not just that, the package comes for just $9.98 which makes it a great deal for those who are on the lookout for an affordable case and screen protector.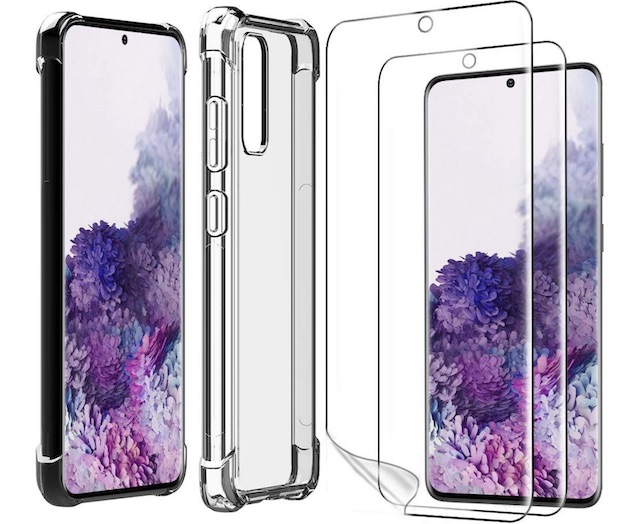 Buy From Amazon: $9.98  (pack of 2)
8. Elegant Choise
What makes "Elegant Choise" screen guard worth checking out is the high touch sensitivity that allows your finger to glide smoothly. So, if you are fond of swipe gestures and want to perform them with ease, you should keep this screen guard in mind. Aside from being highly responsive to the touch, the screen defender can also thwart the low-volume impact and take on scratches. At 0.14mm thickness, it may not be thin like many other rivals but you can trust it to deliver impressive clarity.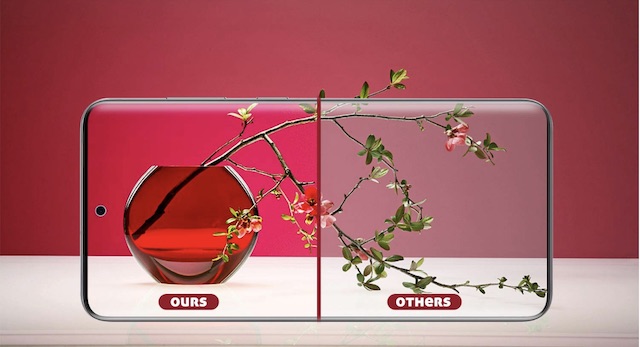 Buy From Amazon: $8.99
9. MP-MALL
Unlike many other TPU film screen guards, this one comes with oleophobic coating to ward off fingerprints and sweat. Thus, it's able to offer both high clarity and responsiveness for long. Another notable feature of this screen protector is the pretty smooth rounded edges that offer edge-to-edge protection to the screen. Besides, the curved edge also makes sure the screen guard doesn't hinder cases from working properly with the smartphone. Lastly, the company offers this screen guard in three packs which put it in the cheap category.
Buy From Amazon: $9.99 (pack of 3)
10. QITAYO
Last but not least, QITAYO's screen guard has got everything covered to be a fine choice. Thanks to the TPU material, the screen protector has a bit more smoothness so that it can allow your fingers to glide without any obstruction. Besides, it also doesn't hinder the on-screen fingerprint scanner from working properly. On the protection, it's more than capable to fend off scuffs and can thwart impact as well. And just like many other counterparts, QITAYO also offers this screen guard in three packs.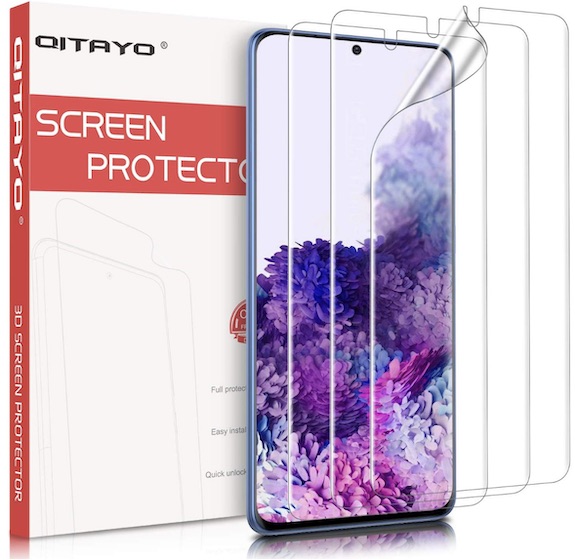 Buy From Amazon: $9.99 (pack of 3)
Choose Top Screen Guards for Your Galaxy S20 Plus
There you go! So, these are the top screen defenders you can buy for Galaxy S20 Plus right now. Hopefully, you've got the right protector for the ultra-large display. Let me know your pick in the comments below and also don't forget to tell us about the screen protector that might be missing from this roundup.