Now that you've gotten yourself a PlayStation 4 system (Standard, Slim, or Pro), you've probably been gaming a lot. But what's more satisfying than enjoying your gaming system? Making sure that it's better than your friends. Plus, as a pro player, you always need a bit more control over every aspect of your device. While there are an overwhelming amount of PS4 accessories out there, not all of them are good for your device. Now you wouldn't want to attach some low-quality piece of tech to your beloved console, right? So, if you're on the hunt for some of the best PS4 Accessories to liven up the looks and enhance your gameplay, look no further, as we bring to you our list of 22 best accessories for your PS4 that you should definitely own:
Best PS4 Accessories (PS4 Standard, PS4 Slim and PS4 Pro)
We have divided the list of the best PS4 accessories in different categories, so that you have a better clarity on the type of accessory you want for your PS4 console.
Best PlayStation 4 (PS4) Controllers
1. Nacon Revolution Pro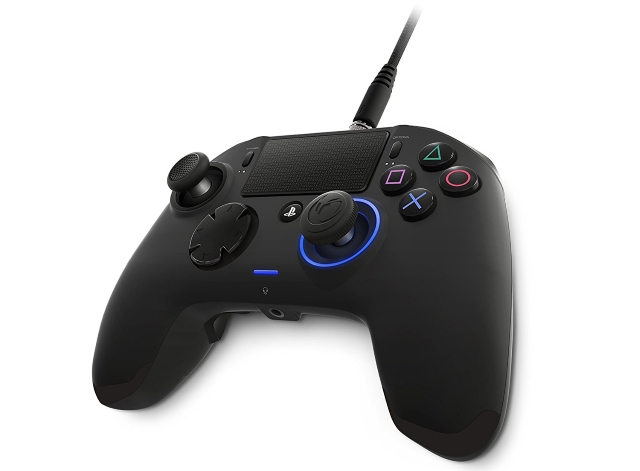 One of the cheapest yet solid controller replacement for the PlayStation 4, the Nacon Revolution Pro offers superb quality at an attractive price. The overall grip of this controller is stellar, and it does not compromise on any aspect of the normal DualShock4 controller, with the Nacon having its own touchpad as well. Furthermore, the positioning of the analog stick and the D-pad is similar to the one found on the Xbox controllers, which most users find easier to adapt and use. Although it works via the supplied USB cable, it essentially guarantees zero lag for faster and more responsive gaming.
Buy from Amazon: ($85.99)
2. Razer Raiju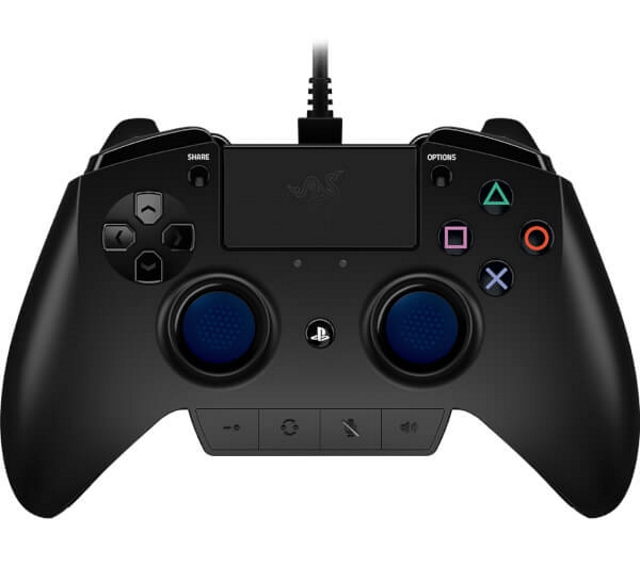 Now how can we talk about gaming controllers and not mention Razer in the list? The Razer Raiju is the company's take at redesigning the DualShock 4 controller, and it delivers the perfect balance between aesthetics and functionality. The overall comfort of this controller is beyond words and can only be experienced once you take it in your hands. Also, unlike Razer's signature color scheme of black and green, this time the company has gone with mixing black with blue, to remind you that this is, indeed, a PlayStation controller. It offers 2 shoulder and 2 removable hyper-responsive multi-function bumpers and triggers. Additionally, there is a 4 button quick control panel as well, allowing for easier multitasking without ever leaving the main game screen. While the price is high, it is, after all, a Razer product, you do ultimately get a product that's worth your bucks.
Buy from Zavvi: ($200.99)
3. Sony DualShock 4
The original DualShock 4 Controller from Sony is still one of the best controllers out there for the PlayStation 4. It's quite sturdy, and while the grip is not that strong, the controller still feels quite comfortable in hand for prolonged hours of gaming. Added to that, the Sony DualShock 4 is also compatible with most of the plethora of cases, grips, decals and other controller accessories, that the other controllers may not support. Plus, you also get to choose from a variety of colors such as Red, Blue, White, Silver, Gold, and the stock Jet Black. Also, it was recently announced that Sony is launching the Crystal Edition of DualShock 4 controllers as well, which will be available in Crystal, Blue Crystal, and Red Crystal colors, thus giving you even more options to choose from.
Buy from Amazon: ($48.86)
Best Game Specific Controllers
1. Thrustmaster VG T300 Ferrari Alcantara Edition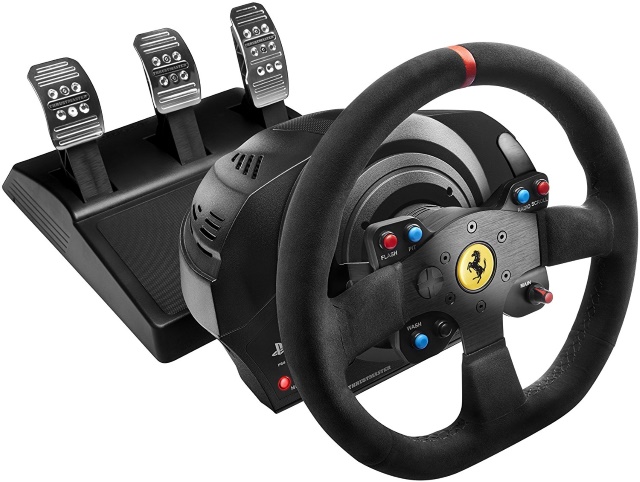 This one's a collector's edition product. While Thrustmaster is known for producing great gaming accessories, the VG T300 is just miles ahead of its competitors. The racing wheel is a replica wheel of the Ferrari 599XX EVO and has been officially licensed by Ferrari. The wheel features hand-stitched wrapping, which has been crafted of the same Alcantara material imported from Italy as that used on genuine Ferrari steering wheels. In the kit, you also get a T3PA 3-pedal pedal set, with the Conical Rubber Brake MOD included. The pedals are also fully adjustable, which means you can adjust the spacing, inclination, and height according to your comfort. And in case it wasn't already clear, this is meant for all sorts of racing games, such as Driveclub or Gran Turismo.
Buy from Amazon: ($458.43)
2. Mad Catz Street Fighter V Arcade FightStick TES+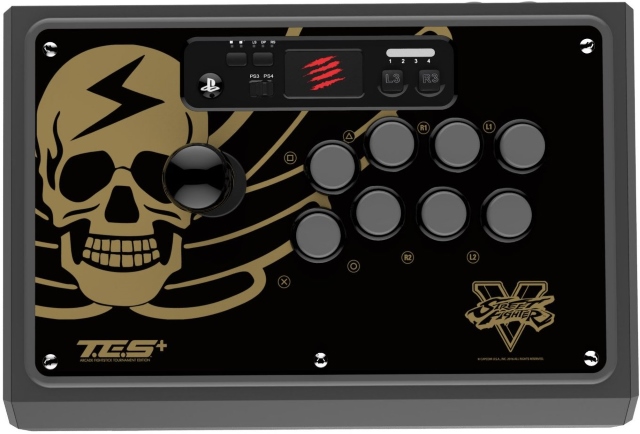 Now this one is for all those fighting games out there like Street Fighter, Mortal Kombat, Injustice, Tekken, and more. It has a genuine arcade layout that boasts of a Vewlix-style design with 8 action buttons, made out of extremely accurate and durable Sanwa Denshi parts. Furthermore, it has its own touchpad as well, so you never run out of the touchpad capability of the PlayStation 4. Also, since it has been designed for eSports, it features a low-latency USB connection, but with a length of 9.8ft which allows you to sit at a comfortable distance from your television at home.
If you want a different fight stick, you can check out our detailed article on the best fight sticks.
Buy from Amazon: ($299)
Best PS4 Compatible Gaming Headsets
1. HyperX Cloud Revolver S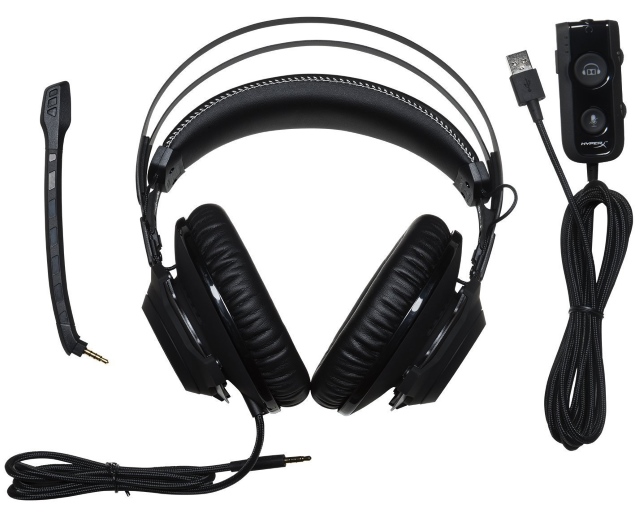 Unlike most gaming headsets out there, the HyperX Cloud Revolver S is a powerful headset that actually maintains a balance of sound quality, rather than just increasing the bass. Made of a durable steel frame, the Revolver S also features the company's signature HyperX memory foam with premium leatherette. The headset is HyperX's flagship gaming headset and delivers studio-grade sound stage quality. Additionally, the mic on this one is detachable, allowing for comfortable gaming sessions. If you don't have abnormally big ears, the HyperX Cloud Revolver S should be the perfect choice for you.
Buy from Amazon: ($149.99)
2. ASTRO Gaming A50 Wireless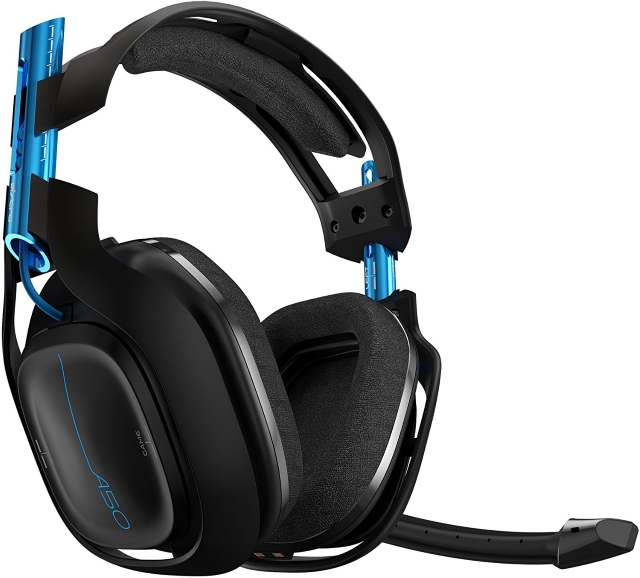 Astro's Gaming headsets have really been some of the best headsets out there. The A50 is their flagship offering, and for the features that it offers, the high price tag seems justifiable. A completely adjustable head length and ear cups that fit all ear sizes out there makes the A50 one of the most popular and widely preferred headsets to choose from. Also, it operates on a 5GHz bandwidth, which means low noise and better sound quality. Oh, and while we're on the subject of sound quality, let's not forget the fact that the A50 comes with Dolby Headphone 7.1 Surround Sound capabilities. Furthermore, the flexible and durable microphone offered on the A50 provides clear, low noise communication that is optimized for PlayStation 4.
Buy from Amazon: ($299.99)
You can also check out our list of the best gaming headsets if you'd like a more budget offering or even higher end gaming headsets.
Best Portable Monitor for PS4 – GAEMS Vanguard Personal Gaming Environment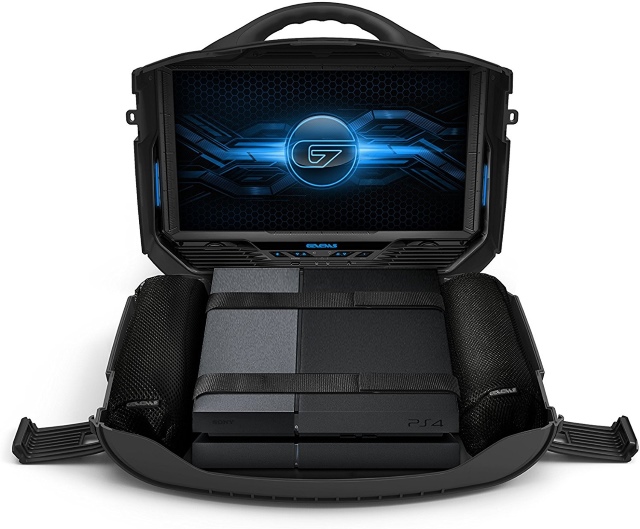 The one biggest constraint of owning a console is that you're limited to the walls of your living room where your television resides. This is the main reason why gaming laptops are also preferred in place of gaming PCs since they offer portability. Thankfully, if you were looking for a portable gaming solution for your PS4, look no further than the GAEMS Vanguard Personal Gaming Environment. It comes with its own non-reflective 19″ 720p (1080p scaled) El-LED display. In the box, you get a pretty great package of a PGE Sling, a PGE Remote, Accessory Storage Bags, Custom Fit EVA Foam Base, an HDMI Cable, and the Power Supply brick. If portability is your thing, then the GAEMS Vanguard PGE is the best option out there for you.
Buy from Amazon: ($349.99)
Best PS4 Charging Solutions
1. Quad Dock VR – 4-Port Charging Dock Station
A charging hub is a must have for any gamer that owns more than one controller. Sure, you can always use the USB ports on the PS4, but a hub provides a much faster charging rate and looks much better as well. As such, the Quad Dock VR Charging Dock is by far the best docks for charging out there. It comes with not only two but four ports for high-speed charging. It means that you can that you can charge two DualShock 4 controllers and two PS4/PSVR Move Motion Controllers simultaneously. Additionally, the compact design uses minimal counter space to help keep your area neat and organized. Not to forget that the charging dock also features LED lights to help you track the charge status of each controller.
Alternatively, if you don't own the PS4 Move Controllers, you might wanna take a look at the company's 2+2 charging dock, that allows you to charge four DualShock 4 controllers simultaneously. 
Buy from Amazon: ($34.99)
2. 
Anker PowerCore 10,000mAh Power Bank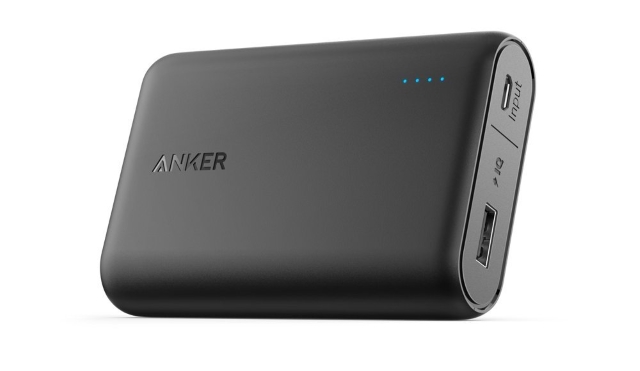 Now while a charging dock comes as a great solution for charging multiple controllers simultaneously, it refrains you from using the controller whilst charging, thus restricting you from enjoying those long gaming sessions. Your only solution is to sit close to the PS4 console, hook up the USB cable, and play whilst charging your controller. But what if I told you that there is a nifty solution to it. While most users aren't aware of this little trick, the fact is that once you've got your PS4 controller paired with the PlayStation 4 console, you can use any charger to charge your controller whilst gaming. And what's better than using Anker's 10,000mAh Power Bank.
The 180g lightweight power bank comes with a huge capacity that should help you enjoy an entire day of PS4 gaming uninterrupted. So rather than hooking up your controller to the PS4's USB port, you can charge your controller while enjoying the comfort of your couch.
Buy from Amazon: ($25.99)
Best Game Capture Card for PS4 – Elgato Game Capture HD60 S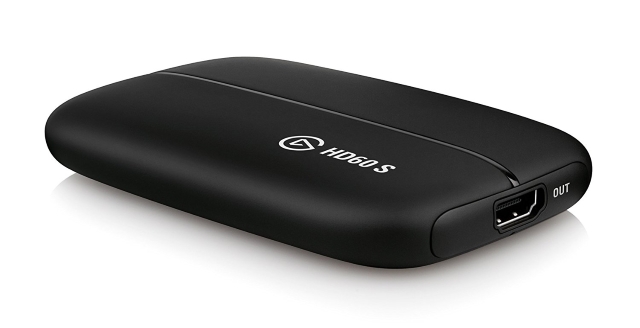 Game capture cards have come a long way in the past couple of years. While the PS4 allows you to natively record as well as stream online your gameplay, its quality is a debatable topic. That is where the Elgato Game Capture HD60 S shines. It allows you to stream, record, and share your gameplay in Full HD (1080p) at 60fps. Also, it uses HDMI ports for input and output, that allows the capture card to attain a max bitrate of 40 Mbps.
Buy from Amazon: ($167.95)
Best Expandable Storage Options for PS4
Let's be honest, in the year 2017 and the years to come by, 500 GB or even 1 TB is never going to be enough storage for a gamer. With the installation files of almost every AA and AAA title exceeding the 100 GB mark, it becomes necessary for the user to resort to either clearing up old memories or searching for additional storage. Thankfully, Sony realized this, and with the rollout of its firmware v4.5 for the PS4, the company finally allowed the PlayStation to support external storage solutions. Now, while there may be multiple storage options out there, you need to be careful as to which one to go for since your gaming performance would rely on that. One important thing to be noted is the fact that while external SSDs are also out there in the market, it is pointless to buy one for you PS4 since the limitations on your PlayStation will anyway bottleneck its performance. As such, the best external hard drives that you can choose for your PS4 as mentioned below.
1. 
Seagate Expansion 4TB Portable External Hard Drive
Seagate is one of the best brands when it comes to storage solutions. It has been so for the last couple of decades, and that is because it promises to provide quality and reliable products. The Expansion 4 TB portable external hard drive from Seagate is another product that lives up to the brand's name. It operates on a SuperSpeed USB 3.0 port, allowing you to use it with your PS4 as well as your PC, seamlessly, without the need for any software. Just make sure to first plug it into your PS4 and format it as External Storage.
Buy from Amazon: ($107.99)
2. 
DongCoh PS4 Game Bar 5TB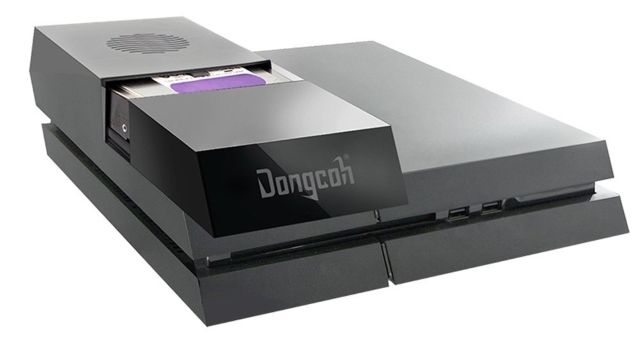 Now we all know external hard disks are quite expensive as compared to the normal 3.5-inch internal hard drives. Wouldn't it be great if you could just attach an internal hard drive to your PS4 and attain the same super-fast speeds? Well, fret not, as DongCoh's PS4 Game Bar is here. Currently only for the PlayStation 4 (support for Slim and Pro coming in the future), the Game Bar supports 1TB-6TB 3.5 inch brand hard drives seamlessly. Also, it allows for a superb speed of 6 Gbps on SATA, enabling you to enjoy faster data transfer performance, and the capability to load large games quickly and easily.
Buy from Amazon: ($209.99)
Best PlayStation 4 (PS4) Skin – Premium PS4 PlayStation 4 Wood Effect Vinyl Wrap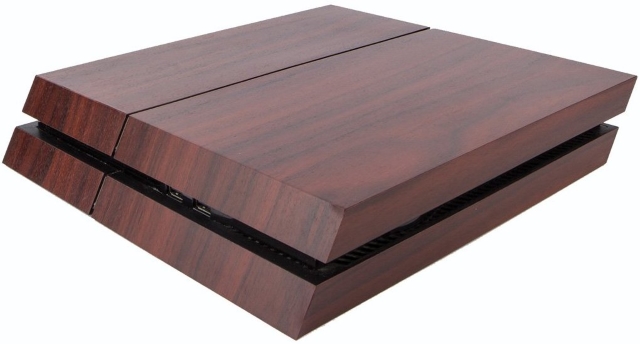 Now, this is somewhat of a personal preference, and while most people like to opt for funky designs, I somewhat prefer the minimal look of devices. Especially if that device is placed in my living room, I'd want it to be simple and neat, rather than something flashy. If you share the same opinion like me, then the Wood Effect Vinyl Wrap for the PlayStation 4 is something that you'd love. Offering minimal looks with a clean wooden finish, this wrap certainly looks stellar in your living room, resting on a wooden platform. Plus, the wrap comes from Vinyl Revolution, a brand known for making quality wraps and skins for multiple devices.
The skin comes with hassle-free installation and is precision cut to exact dimensions. Also, the cover leaves zero residue on removal which is another plus point.
Buy from Amazon: ($13.99)
Best Accessories for PS4 Controllers
1. DualShock 4 Skin – Controller Gear Batman: Arkham Knight Controller & Stand Skin Set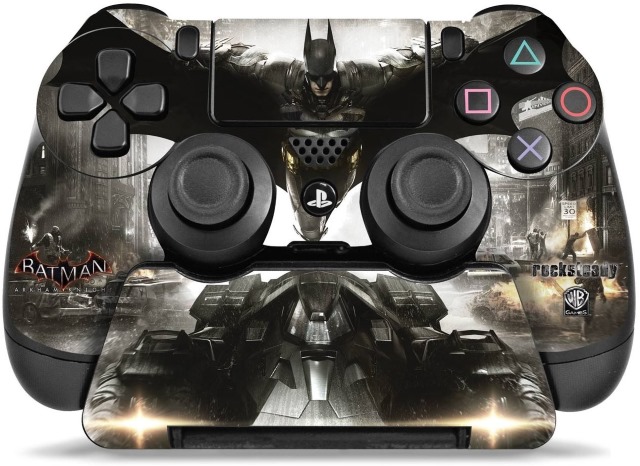 Now I know what you're thinking, just a while ago I said I prefer minimalism. Well, that is until Batman comes into the scene. I mean, how can one say no to Batman, right? This official skin from PlayStation comes for the DualShock 4 Controller based on the very popular game – Batman: Arkham Knight. Additionally, it provides the skin for your PlayStation Controller Stand as well, thus giving the complete look of Batman along with it. Don't miss out on this one, as this is a must have for any Batman fan. You can check out our dedicated article on the best PS4 skins for more options.
Buy from Amazon: ($14.99)
2. DualShock 4 Grip – Pandaren STUDDED Anti-slip Silicone Cover Skin Set for PS4 /SLIM /PRO controller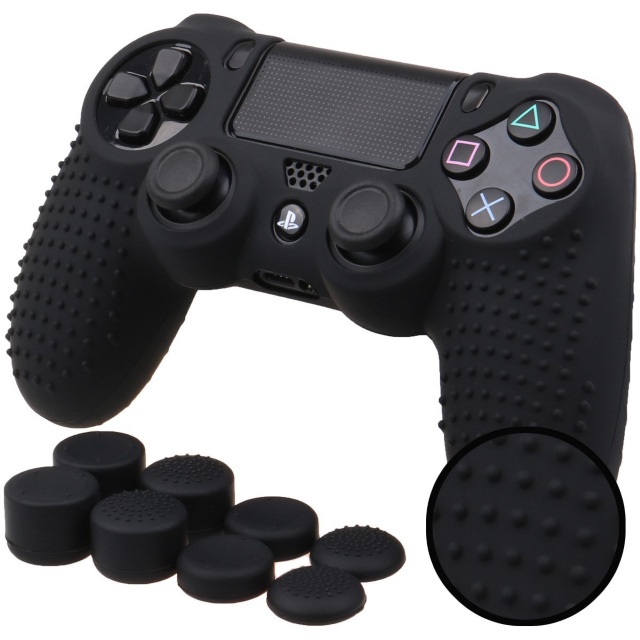 As mentioned above, I don't really find the grip on the stock DualShock 4 controller that much. Don't get me wrong, it's still a great controller, but then again, the simple plastic frame interacting with the sweat of my palms simply does not add up to comfortable gaming sessions. So if you're a fan of the DualShock 4 controller, but would love an added grip on it, check out the anti-slip silicone cover from Pandaren. What's different about this cover is that it offers studded grip on its surface, that provides an enhanced grip on the controller. Additionally, it includes 8 FPS Pro Thumb Grips to improve the experience of the analog stick, especially in FPS games to get more precision while aiming and gunning down your enemies.
Buy from Amazon: ($9.99)
3. DualShock 4 LightBar Sticker – eXtremeRate® 60 Pcs/Set Game Theme Led Lightbar Covers for PlayStation 4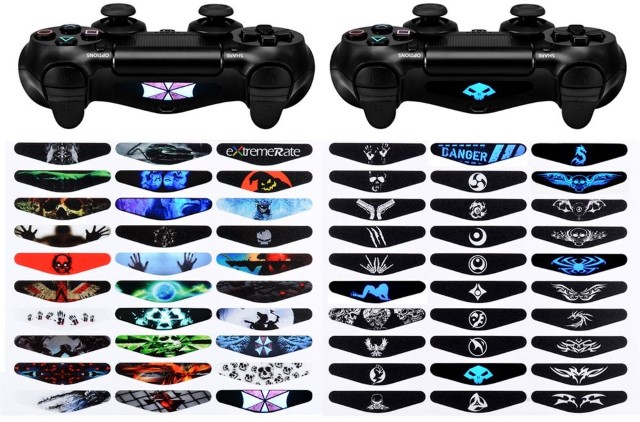 If you've ever owned a Macbook, you'd know how great it feels to apply a skin on your MacBook's cover and have the Apple logo underneath lighten it up. Wouldn't it be great if you could apply a sticker on the DualShock 4's lightbar as well? Luckily for you, you actually can. Enter – eXtremeRate's Led Lightbar Covers for the PS4 Controller. A complete set of 60 pieces for under $10, with each sticker having an individual design. Also, the decal has a matte surface, so the light shines through the light bar easily. Additionally, all the stickers are reusable, and never leave any residue on removal. Also, in case you're wondering about the designs of the decals, they're all classics game designs.
Buy from Amazon: ($9.94)
4. DualShock 4 ThumbStick Covers – Grip-iT Analog Stick Covers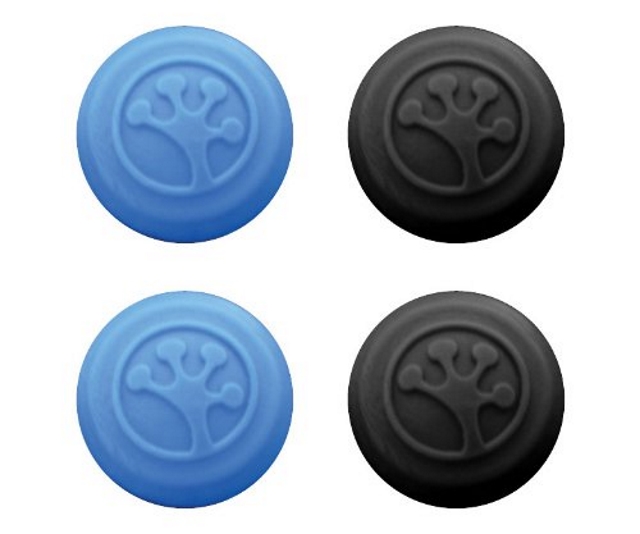 Now maybe you just bought a different controller for you PlayStation 4 altogether, but after those prolonged hours of gaming, the gripping on the analog stick has started wearing off. Well, do you go out and buy a new controller? No no, you just buy the analog stick covers from Grip-it. True to its name, the analog stick covers provide superior grip to any analog stick on any controller out there and has a life of over a year of pure hard-gripping usage. Also, they allow for increased control over the analog sticks, helping in better aiming for competitive matches.
Buy from Amazon: ($4.68)
Best Cases for PS4
1. RDS Industries, Inc Game System Case for PlayStation 4 System and Accessories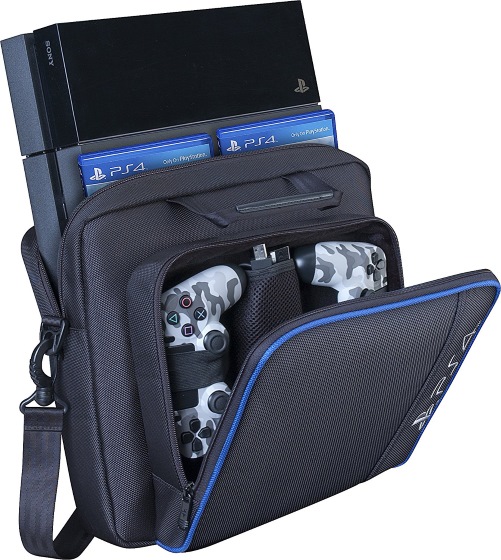 Now if you're someone who likes to stay on the move, and wishes to carry your PS4 with you easily, you definitely need a proper case for your system. RDS Industries have come up with one of the finest PS4 cases on the market. The briefcase looking like bag has 2 pockets, with a signature PlayStation blue line marking the difference between the two. The front pocket houses 2 DUALSHOCK 4 wireless controllers, the PlayStation Camera, AC power cord, HDMI and USB cables, while the rear pocket houses the main console. The case is fully padded for maximum protection against dust, water, and shocks. It also has an adjustable shoulder strap for convenient carrying.
Buy from Amazon: ($44.90)
2. USA GEAR PlayStation 4 Travel Console Carrying Bag
An alternative to the RDS Industries' case is the travel case for the PS4 from USA Gear. Unlike the aforementioned case, the USA Gear's travel bag comes with a single pocket, with a separation cushion in between to house the console on one side and the accessories on the other. Overall, this case offers a much more simple and fresh look, as compared to the rather formal look on the RDS Industries case. As far as the quality is concerned, it is made up of durable nylon fabric, with a reinforced base and scratch-resistant padding inside. Additionally, the USA Gear Travel Bag also comes with a 3-year manufacturer warranty, which is always a plus point.
Buy from Amazon: ($44.00)
PlayStation VR Launch Bundle for PS4

The Virtual Reality train is riding hot, and now is the best time to board the train. As such, the PlayStation VR offers immersive gameplay experience, and is certainly a must buy for any player wishing to experience virtual reality. But before you the PSVR, you must know that it requires the PlayStation Camera as well. And although the DualShock 4 Controllers works just fine in the VR world, having the Move Controllers will always be an added advantage, since they allow for easier interaction with the objects in-game. Thankfully, Sony has created a proper bundle of all three and even thrown in a VR game for you to experience it all. The bundle includes a PSVR headset, 2 PlayStation Move Controllers, a PlayStation Camera, and finally, a PlayStation VR Worlds game disc. All in all, it's a great deal for almost 500 bucks.
Buy from Amazon: ($498.99)
PSPlus Membership for PS4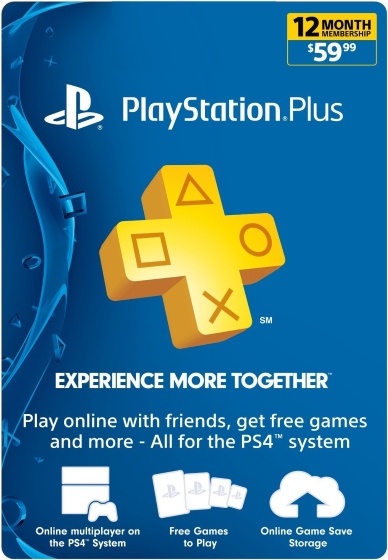 Now you can always buy plenty of accessories for your console, but what good is it all when you can't showcase your skills in front of the world? While technically not an accessory, a PSPlus membership is an essential purchase for anyone with a PS4, as it allows you to compete with not just your friends, but the entire world on online gaming battles. Also, the PlayStation Store offers cheap discounts and even free games on a monthly basis to its PSPlus members, which is always going to benefit you. Available on a monthly, quarterly and annual basis, the PSPlus membership is something you definitely shouldn't miss out on.
Buy from Amazon: ($59.99)
SEE MORE: 15 Cool PS4 Tricks You Should Know
Elevate your Gaming Experience With The Best PS4 Accessories
Truly, the PlayStation 4 is a piece of art. That being said, every gamer demands total control over their device. Also, looks matter, and you'd want to style your system to look unique and special. We've covered the best accessories out there that you can buy for you PS4 to customize it and make it an ever powerful machine. But do you think that we've missed out on something? Make sure to let us know in the comments section below.