With the recent announcement of OnePlus' latest flagship smartphone, the OnePlus 5, you might or might not be interested in purchasing one. Regardless, it's a great looking device made out of premium aluminium and features specs that are seen in smartphones that are way more expensive, like Snapdragon 835 chipset, Optic AMOLED display, dual-camera set-up and up to 8 GB of RAM. That being said, company offers only two color options for their smartphone, namely slate grey and midnight black. The problem here is that, both of these colors look pretty much the same, except for a minor tone difference.
If you're getting tired of all all these black colored slabs for years, you might be interested in enhancing the look and feel of your device with a range of skins that are available in the market today. Although they do not offer much protection from accidental drops, these skins, usually made out of vinyl-material, successfully manages to add texture, grip and enhance the look of your device, in addition to preventing minor scratches on the actual surface of your device. Well, if you're already interested in getting one, here are the 6 best OnePlus 5 skins you can buy:
1. dbrand Skins for OnePlus 5
When it comes to manufacturing some great skins for your smartphones, laptops and several other gadgets, dbrand is leading the market. They never tend to disappoint in terms of quality, and the skins that they've made available for the OnePlus 5 are no exception. The company provides a lot of customization options that you can take advantage of. All the skins that they have to offer differ in terms of the material and finish that they use, which includes carbon fiber, stone, metal, matte, leather and even wood. Well, you have complete control over the final look of your smartphone, so try something creative.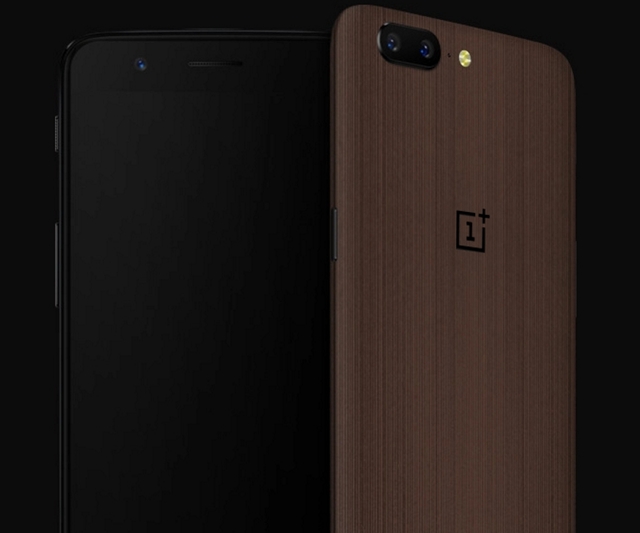 Buy from dbrand: (Starts at $9.95)

2. Slickwraps Carbon Series OnePlus 5 Skins
Slickwraps is considered as the primary rival to dbrand, as the manufacturer offers a plethora of skins for several popular smartphones out there. Their Carbon series of wraps are now available for the OnePlus 5, and this skin aims at offering texture and grip, especially when you're holding the device in your hand. The skin is made of 3M Di-Noc carbon fiber texture and the company claims that it should be good enough to protect your smartphone from minor drops and scratches. All in all, there's no doubt regarding the fact that this case enhances the look of your OnePlus 5 by a whole margin. There are plenty of color options that you can choose from, in the carbon series of skins.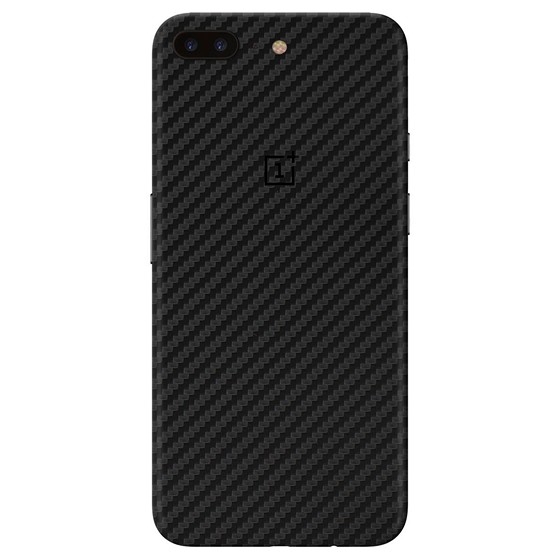 Buy from Slickwraps: ($18.99)
3. Slickwraps Alcantara Series Skins
Remember the Alcantara fabric featured in the new Microsoft Surface Laptop? Slickwraps are using the same material on this range of skins. The Alcantara series of skins are made of 68% polyester and 32% polyurethane, and the company claims that the material should be better at providing stain resistance and abrasion resistance compared to several other wraps they have on offer. This material is usually seen in luxury cars, aircraft, marine and fashion sector. The skin provides great texture and grip, while you're holding your smartphone, however if you're looking for some protection, you might have to check other options, as this skin does not cover the edges of your device.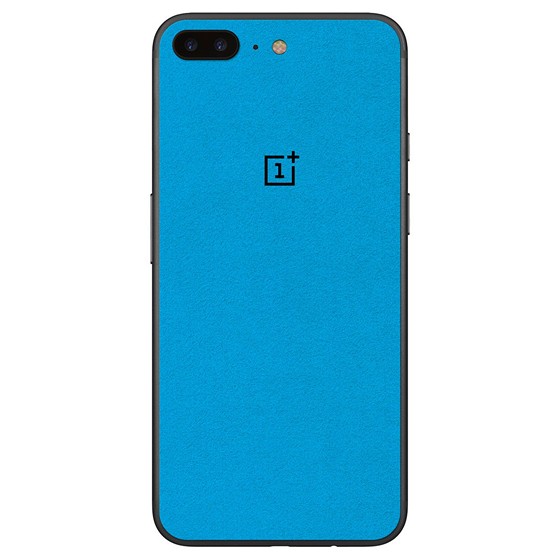 Buy from Slickwraps: ($28.95)
4. XtremeSkins For OnePlus 5
These guys might not be as popular as dbrand or Slickwraps, but they certainly do offer some high quality skins, at an affordable price point. The company is based out of UK, and they offer tons of customization options just like dbrand. There are a plethora of materials you can opt for your skin, like carbon, metal, wood, colored and even glossy wraps that you can use to showcase your OnePlus 5's design in all its glory without adding any bulk, while protecting it from minor scratches.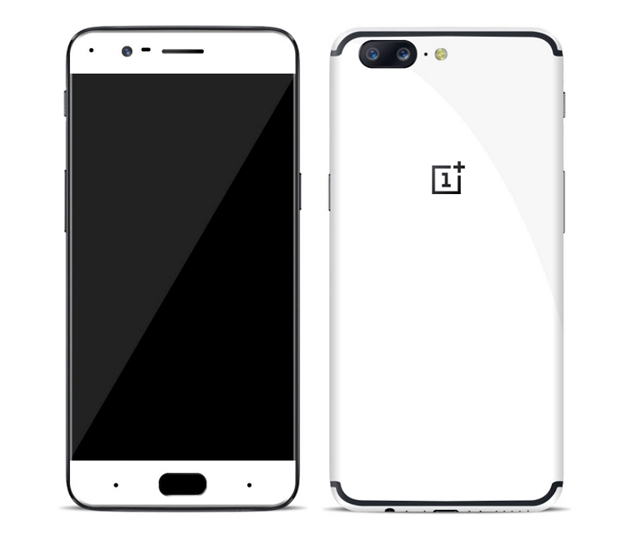 Buy from XtremeSkins: (starts at $6.99)
5. Skinomi TechSkins For OnePlus 5
Although not as reputed as Slickwraps or dbrand, Skinomi is still well known when it comes to making some great skins for your smartphones. They've just made their skin line-up for the OnePlus 5 available on the website, and we're pretty sure they wouldn't fail to impress you. Skinomi offers a variety of different finishes like dbrand that you can choose for your device, which includes metal, wood and carbon fiber finishes to completely enhance the look and feel of your device. All of these skins have the same price, costing just over 15 bucks, which we think is certainly a good value for your money.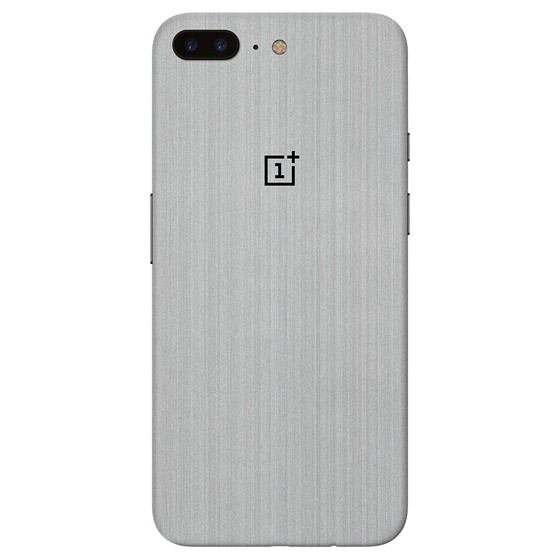 Buy from Skinomi: ($15.95)
6. Design Your Own Skin With Slickwraps
Ever wanted to completely be in control of what you want on your wrap? Well, Slickwraps let you do that with their custom design tool, letting you add your own texts and images and place it wherever you want. However, the material is just regular vinyl, rather than the textured materials that you've seen in this list. So, don't expect great texture and grip from these skins. Well, you can't have all the good things at the same time right? So, if you want to completely customize the way your skin looks and add your artworks, this is the best way to do it.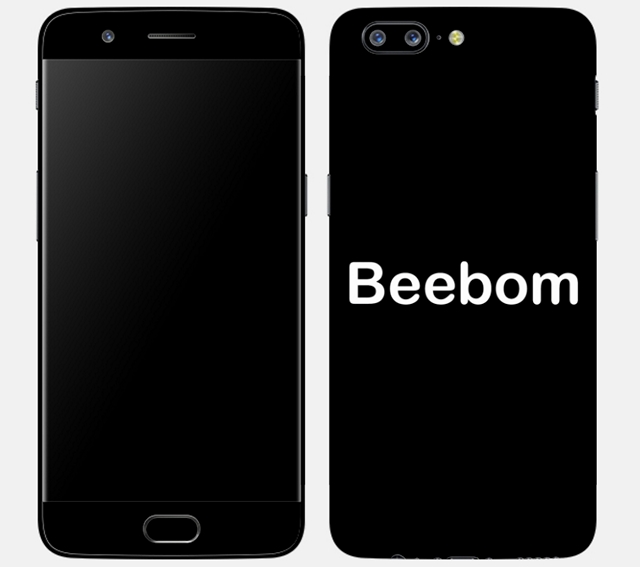 Buy from Slickwraps: ($24.95)
                  SEE ALSO: 6 Best OnePlus 5 Cases and Covers You Can Buy
The Best OnePlus 5 Skins You Can Buy
With these great skins, you might not get the greatest protection like cases and covers, but it will surely enhance the look and feel of your OnePlus 5 smartphone, without even adding any bulk to it. If you want better protection, you might have to get a thicker skin or use the skin along with an additional slim clear case. Also, we will be updating this page with more skins once they arrive, so make sure to check that out.
So, which one of these great looking skins are you planning to go for and why? Do let us know your thoughts by simply dropping a few words in the comments section down below.