One of the most popular handheld game consoles of all time, the Nintendo DS sold more than 150 million units globally before being discontinued in 2013. However, gamers around the world continue to find ways to play popular games from the platform on their latest computers and smartphones. A whole host of Nintendo DS emulators are available for this purpose. And today, we will tell you about the best Nintendo DS emulators for Windows 10 and Mac.
Best Nintendo Emulators for Windows and Mac
Titles such as Mario Kart DS, GTA: Chinatown Wars, and Pokémon Black and White continue to hold a special place for original Nintendo DS users, as well as a younger audience, who missed out on that era. So if you want to play these popular titles without digging around for an old console, here are the best Nintendo DS emulators for your Windows 10 PC and Mac.
1. NO$GBA: Best Nintendo DS Emulator Under Active Development
While its name might suggest otherwise, NO$GBA (read as No Cash GBA) offers native support for Nintendo DS and DSi. However, as you can tell by its name, NO$GBA originally started as a Gameboy Advance emulator before the developers decided to add support for the Nintendo DS and Nintendo DSi. While the standard Windows version has all the features to run Mario, Pokémon, and Zelda titles for regular users, the Windows debug version of NO$GBA is designed for programmers. Both versions are free to use.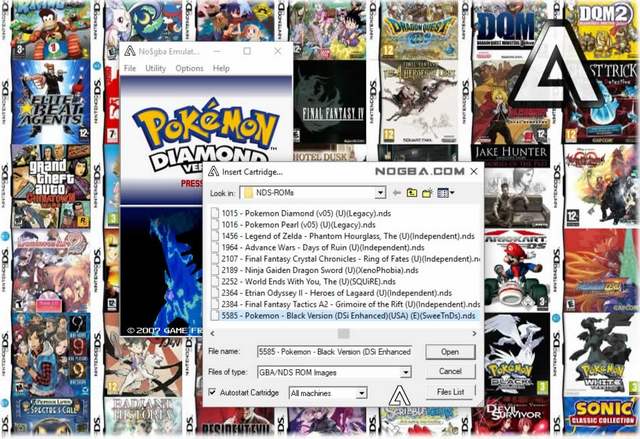 Released in May 2020, NO$GBA v3.02 is the latest version of the software and supports multiplayer mode for most DS and GBA ROMs. It is one of the best Nintendo DS emulators out there, thanks to its extensive compatibility with commercial DS ROMs. It also supports running Nintendo DS homebrew. With a little help from NO$Zoomer, you can also play games in full-screen mode. The emulator can run famous games, such as Pokémon Diamond, at full speed, with no glitches in graphics.
Pros: Multiplayer support (experimental), Low resource usage, Nintendo DSi support, 'Save state' option, Joystick support, Cheat code support

Cons: Very few graphics settings

Platforms: Windows

Download: (Free)
2. DeSmuME: Best Open Source Nintendo DS Emulator
The free and open-source DeSmuMe is one of the best Nintendo DS emulators for all major desktop platforms, including Windows, Mac, and Linux. It supports both 64-bit and 32-bit operating systems and offers various graphics customization options. This emulator also includes a cheat code manager, USB controller support, and a 'save slot' feature that lets you continue from where you left off.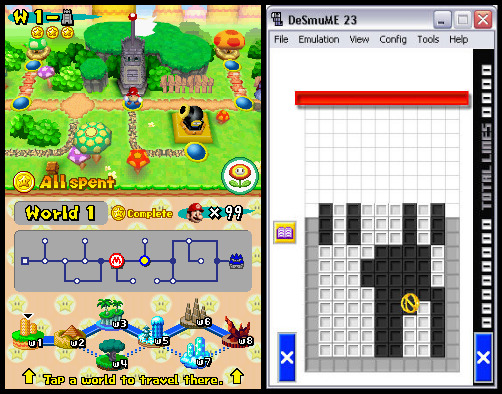 Do note that to run on Windows devices, DeSmuME depends on Microsoft UCRT DLLs. If you are unsure whether these DLLs are already installed on your PC, download and run this pre-requisites installer from GitHub (Free) first. Also, Windows users should patch the most recent stable release with an auto-build from here. Mac users should use this link instead, while Linux users can install the latest version using Flatpak.
Pros: Multi-platform availability, Customizable, USB controller support, Save Slot
Cons: Wi-Fi not supported
Platforms: Windows, Mac, Linux
Download: (Free)
3. MelonDS
MelonDS is one of the best and most well-known Nintendo DS emulators for Windows computers. Like DeSmuMe, it is an open-source project that provides fast and accurate emulation for many Nintendo DS titles, including your favorite Mario and Pokémon games. It has a pretty solid set of features, including a JIT recompiler for fast emulation, OpenGL renderer, 3D upscaling, joystick support, and more. However, the gameplay is restricted to single-player mode because the multiplayer mode doesn't work.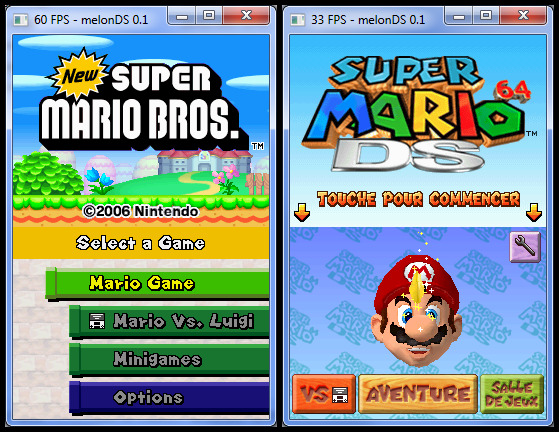 Do note that MelonDS requires BIOS and firmware dumps from an actual DS because the developers do not offer alternate BIOS/ firmware. The emulator also works with Nintendo DSi titles but requires the BIOS, firmware, and NAND image from an original DSi. The best part about MelonDS is that it is under active development, with the latest beta build for Mac uploaded earlier this month. Overall, MelonDS is one of the best Nintendo DS emulators you can use, but you will need some elbow grease to get started.
Pros: Open source, Ad-free, Supports External controllers
Cons: No alternate BIOS/firmware, No 32-bit support
Platforms: Windows, Mac, Linux
Download: (Free)
4. RetroArch
RetroArch is a free, open-source, and cross-platform front-end for emulators, game engines, video games, media players, and other applications. It enables you to run classic games on a wide range of computers and consoles through its slick GUI. It offers advanced features like 4K upscaling, shaders, netplay, rewinding, next-frame response times, runahead, machine translation, and accessibility features for the blind.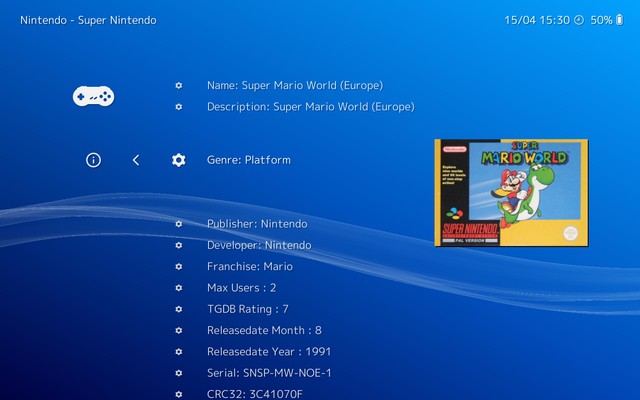 RetroArch supports not only the latest version of Windows, macOS, and Linux but also Android, iOS, and Raspberry Pi. What's more, the emulator further supports many of the older versions of Windows and macOS, going as far back as the PowerPC Macs and Windows 95. Additionally, RetroArch also runs on game consoles like PS2, PS3, PSP, PS Vita, Wii, Wii U, 2DS, 3DS, Switch, and more.
Pros: All-in-one emulator, Pre-loaded games, Joystick support
Cons: Resource intensive, Patchy support for some games
Platforms: Windows, Mac, Linux, PS2, PS3, PS4, Xbox Series X|S, Xbox One, Wii, Wii U, Switch, Android, iOS, tvOS, etc.

Download: (Free)

5. OpenEmu: Best Nintendo DS Emulator for Mac
OpenEmu is another free and open-source multi-system emulator that provides the front-end interface to emulate numerous consoles, including Genesis, Game Boy, Nintendo GS, and more. However, unlike RetroArch, it is only available for Mac, with an interface that is vaguely similar to Apple iTunes. With OpenEmu, it is easy to add, browse, organize and with a compatible gamepad, play those favorite games you already own. Open Emu also comes with multiple screen layout options, save states, cheat code support, and more.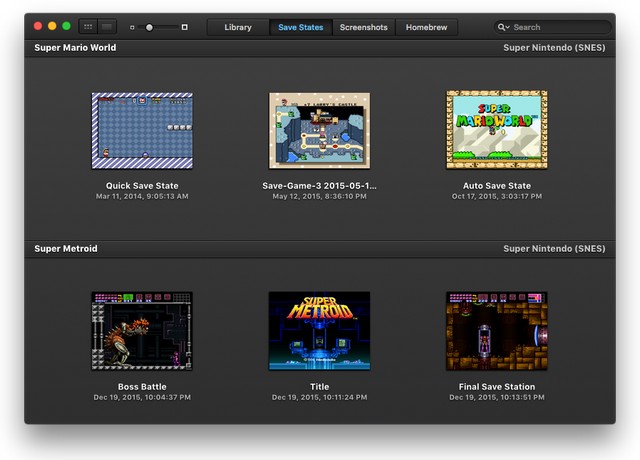 OpenEmu automatically organizes all your games into one unique, unified games library. The software even adds the appropriate box art to your games and libraries for a complete experience. You can even create your collections by mixing and matching titles from different consoles. Most generic HID-compliant USB or Bluetooth-based game controllers work with OpenEmu out-of-the-box. It even automatically maps controls for a whole host of recognized devices, including the PlayStation DualShock (3 and 4), the Wiimote, and more.
Pros: Open-source, Support for gamepads and controllers, Seamless experience for Mac users

Cons: Very few graphics settings options

Platforms: Mac

Download: (Free)
6. Ensata
Ensata is a first-party Nintendo DS emulator developed by Nintendo as a debug target for the development of DS apps. It emulates the ARM7 and ARM9 dual-screen processors, with the mouse cursor also used for the touchscreen. It wasn't originally meant to play commercial Nintendo DS ROMs, but leaked source codes over the past few years have enabled enthusiasts to add support for commercial games. While compatibility is on the lower end, it is still one of the best Nintendo DS emulators for Windows computers, given its accurate rendering, similar to that of an actual Nintendo DS console.
An interesting function of Ensata is its ability to emulate the physical gap between the two screens of an actual Nintendo DS console. System requirements to run Ensata are minimal, including any Intel Pentium or above processor, at least 256MB of RAM, any GPU with DirectX 9 support (or higher), and Windows 2000/XP and above.
Pros: Developed by Nintendo, Accurate rendering, Low system requirements

Cons: Low compatibility, Official development stopped long ago

Platforms: Windows

Download: (Free)

7. iDeas
iDeaS is a free Nintendo DS emulator that runs several commercial ROMs and supports a wide range of NDS functionality. It uses a plugin system inspired by the N64 emulator, UltraHLE, and has a UI resembling the console. iDeas can run iconic games, like Super Mario 64, reasonably well, but you will notice some occasional graphics glitches. It supports the DS double screen setup and allows you to take snapshots of both screens. The emulator also offers touchscreen support and lets you remap keys for more customized gaming controls.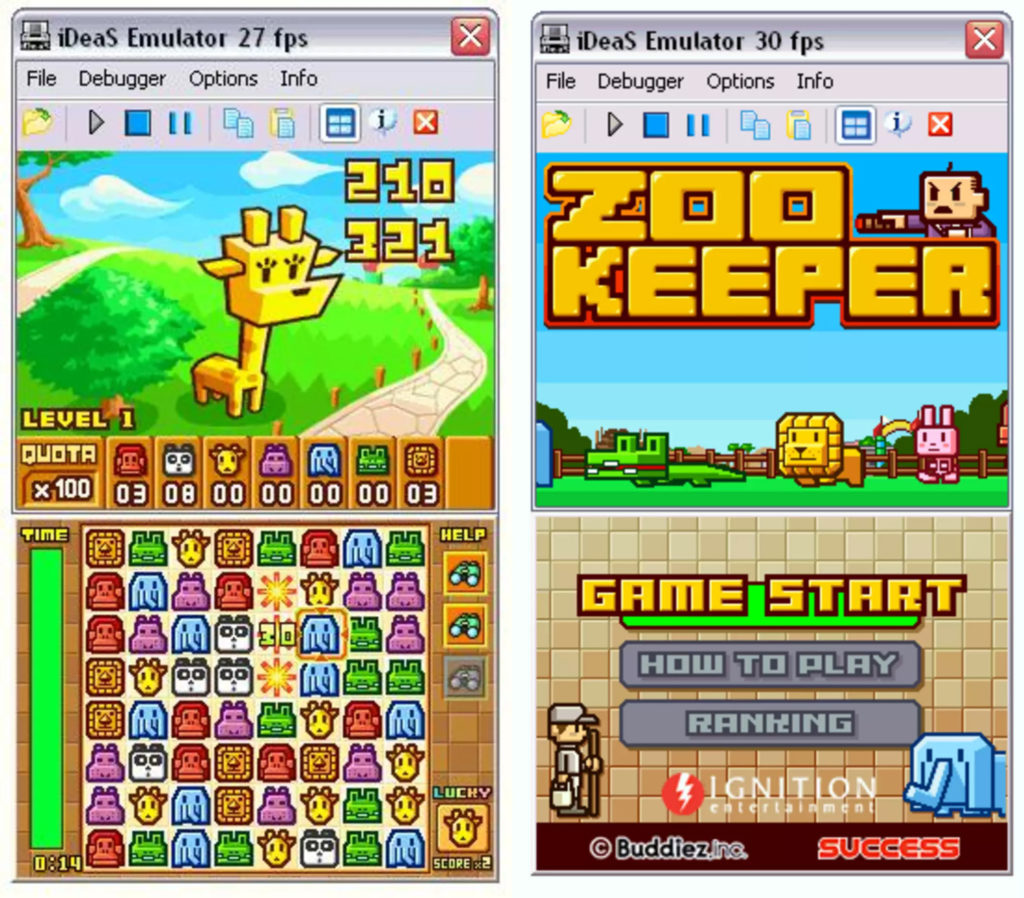 On the flip-side, iDeas has not been in active development for years, which means you should not expect it to add support for newer games. It should be on your download list only if you want to try an old Nintendo DS emulator, just to see what the emulation scene was like, back in the halcyon days of the console. Otherwise, look at other emulators like No$GBA that are under active development for better gameplay and ROM support.
Pros: Dual-screen support, Touch support, Customizable settings, Built-in debugger

Cons: Occasional graphics glitches, Not under active development

Platforms: Windows

Download: (Free)
8. NeonDS
NeonDS is a NintendoDS emulator that can run some of the most popular commercial games. It offers reasonably fast rendering of popular titles, even on older PC hardware. Its rendering system is optimized for OpenGL 2.0, which allows users to capture video as well. NeonDS does not offer compatibility with the complete Nintendo DS game catalog but can run popular titles, including Scribblenauts.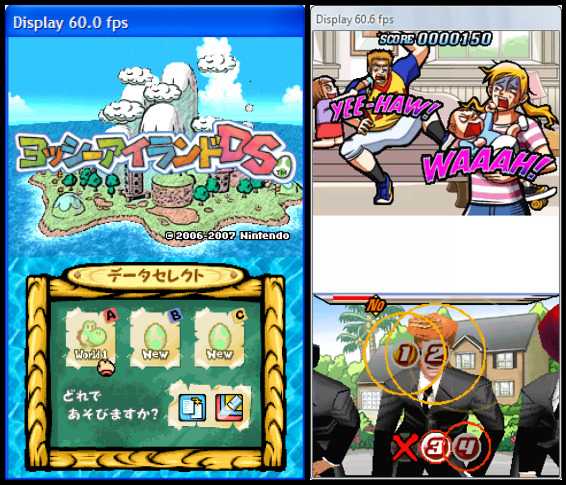 Like iDeas, the development of NeonDS has also been dead for years, so support for new games, bug fixes, and feature enhancements is out of the question. However, it is a good enough Nintendo DS emulator to try out if you're an enthusiast who wants to get their hands on as many emulators as possible.
Pros: Runs commercial ROMs, OpenGL 2.0 compliant, Uses few system resources

Cons: Patchy compatibility, Not under active development

Platforms: Windows

Download: (Free)
9. DuoS
Yet another abandoned project, DuoS, is a Nintendo DS emulator that features both a dynamic recompiler and hardware GPU acceleration alongside a software renderer. Available on Windows, the emulator draws heavily from No$GBA and the excellent GPU core in DeSuME, enabling it to successfully emulate large parts of the Nintendo DS. It is also relatively polished and fast, making it one of the best Nintendo DS emulators in its time.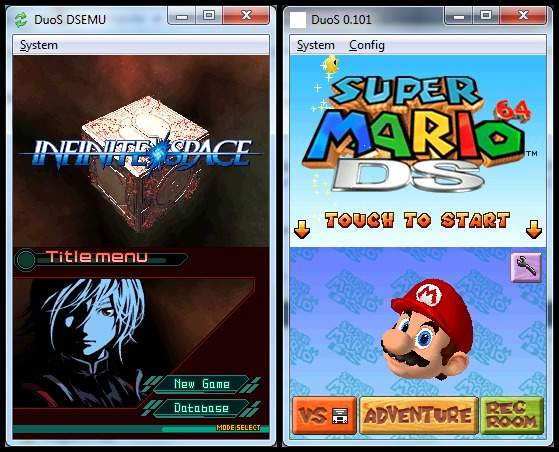 DuoS was a very promising emulator, but development ceased only a year after it started. The developer had plans to release even an iDuos, or an emulator for the DSi, as well as DS emulators for the iPhone and Windows RT. However, none of those saw the light of day. For whatever it's worth, DuoS is still worth checking out for enthusiasts, if only as a case study for what might have been.
Pros: Hardware GPU acceleration, Relatively fast

Cons: Abandoned project with no updates for years

Platforms: Windows

Download: (Free)

10. Citra: Best Nintendo 3DS Emulator
The list of the best Nintendo DS emulators will be incomplete without the mention of at least one 3DS emulator. Probably the most well-known Nintendo 3DS emulator around, Citra is a free and open-source software that can run almost all homebrew 3DS games and many commercial 3DS titles on Windows, Mac, Linux, and Android. You can play all Pokémon games, including Pokémon X/Y, which run with HLE audio and LLE audio. It also supports controllers that you can directly configure through the GUI.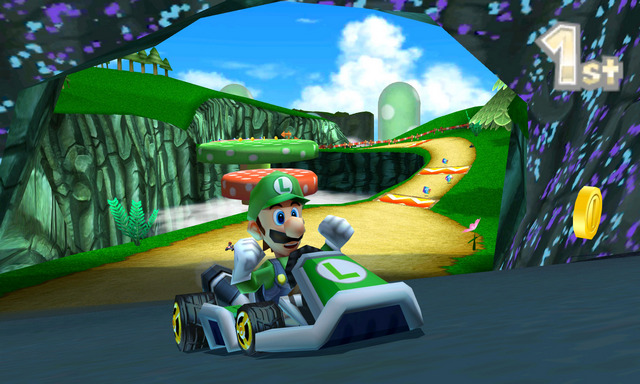 One thing to note about Citra is that it does not work well with older PC hardware and needs relatively powerful x64 or ARM64 processors to run smoothly. As with most emulators, it is also incompatible with some apps and games, which won't load at all and show only a black screen. Also, note that some of the games that run flawlessly will need file dumps from the actual 3DS console. Citra supports networked local Wi-Fi but does not support connecting to Nintendo's servers.
Pros: Open source, Compatible with all Pokémon games, Networking support, Controller support, Multiplayer support, Compatibility with newer Nintendo 3DS games

Cons: Relatively hardware-intensive

Platforms: Windows, Mac, Linux, Android

Download: (Free)

The Best Nintendo DS Emulators to Feed Your Nostalgia
While there are plenty of high-definition games available on all modern platforms, many are still enamored by the charm of the simple, pixelated Nintendo DS games. The Nintendo DS emulators in the list above will help you bring back the glory days of the iconic console even as the Nintendo Switch continues to rack up the sales numbers as we speak. So go ahead, take them for a spin and let us know which Nintendo DS emulator you finally settled on and why.