WWDC 2017 has just started and as expected, Apple has made a number of announcements. A major revamp for iOS was expected to happen this year and Apple has more or less delivered on it. There are not a lot of changes in the looks department and iOS 11 behaves the same way as its previous iterations, but that's necessarily not a bad thing. When you will use iOS 11, you will not feel out of place and yet there are a lot of improvements over iOS 10 here. So, we have been wondering what's new in iOS 11 and the features it brings, we have you covered. Here are the best iOS 11 features you should know: 
1. Updated Lock Screen, Notifications, and Control Centre
What better place to start our iOS 11 journey than from lock screen. The lock screen looks pretty much the same but how you interact with notifications on the lock screen has been changed. Your older notifications are hidden and you can swipe up to see them. There's no notification drop down on lock screen anymore. Also, while you are playing music, your notifications will share lock screen space with the music widget.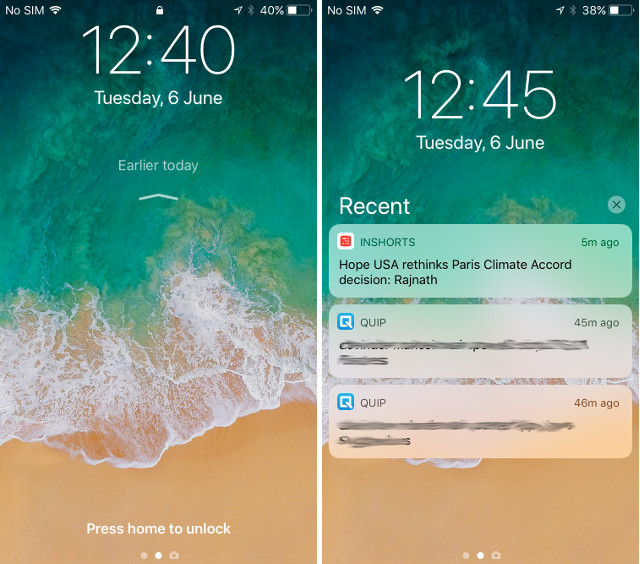 The Notifications drop down menu looks more like your lock screen, giving you the option to launch camera when swiping from left to right. However, the major chunk of updates has been reserved for the Control Centre. The looks are completely revamped and now you get only a one-page view with all your controls and menus. You can add or delete toggles. Also, almost all the toggles support 3D touch features. Some users might feel that it looks a little bit cluttered but no one can deny the fact that it is more functional than ever before.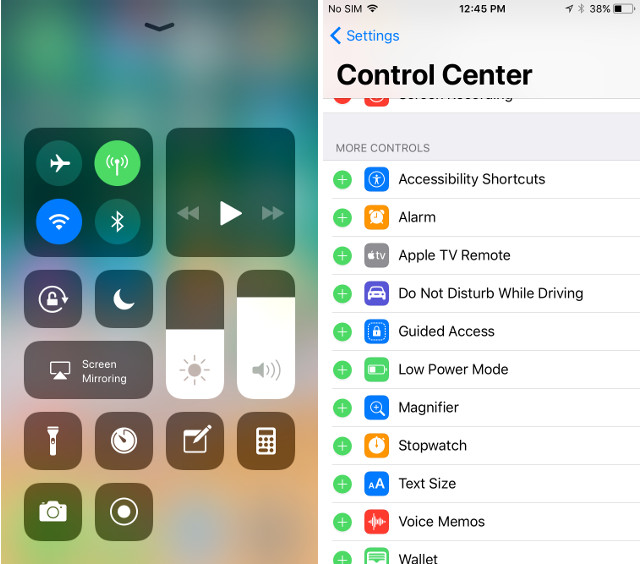 2. Messages App Improvements
The Messages app received a lot of love in the last year's WWDC. This year's keynote didn't focus that much on Messages, still, it has got some improvements which are worth mentioning. Firstly, the app drawer present at the bottom of the app has been completely revamped with a cleaner and colourful look. Now, there are more options available for you including Apple Music and Google Maps. Also, a couple of new effects have been added to the effects panel. One new feature has to do with sync. Your messages will sync across all your devices. Even when you setup a new device, it will pull all your previous conversations in iMessage without you having to lose any of it.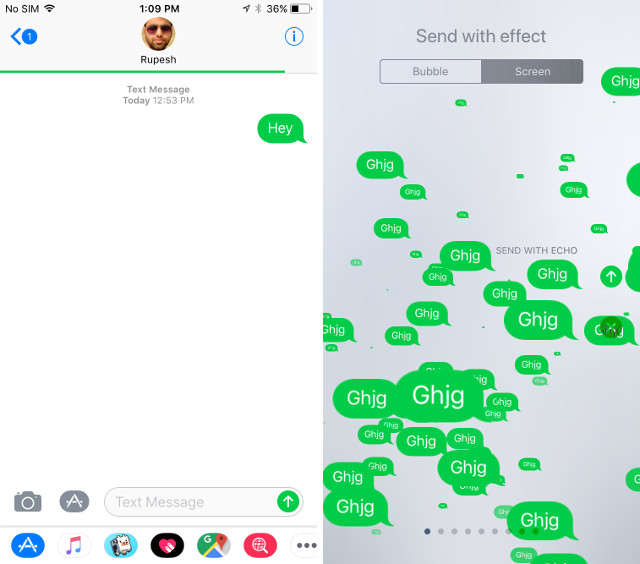 3. Siri Enhancements
Siri has received some long-awaited and major improvements this year. Firstly, Siri's voice has been improved to make it more natural sounding. The interface has also been changed and now Siri looks like a glowing orb of aura. Siri also gets translation features and supports Chinese, German, French, Italian, and Spanish languages at the moment with support for more languages coming in the future.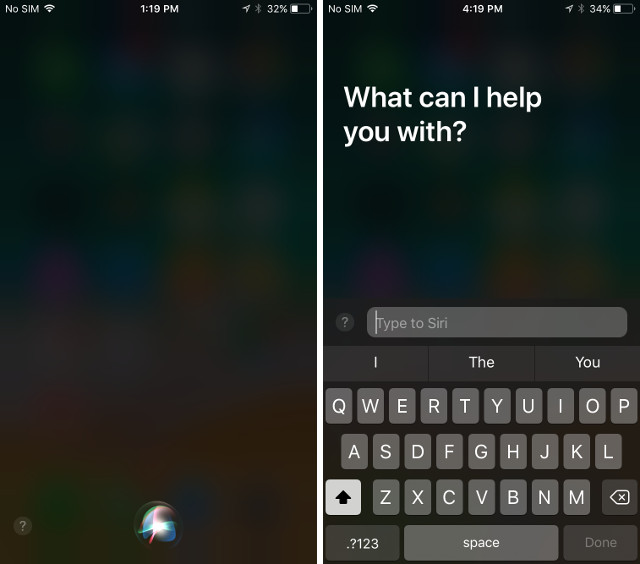 One major improvement is that Siri is supposed to be more contextual aware now, and can answer questions based on previous conversations. It is also supposed to use on-device learning to learn about your habits, so that it can predict what you want to do next. All this information now will be shared across your devices, so that users can have a similar Siri experience everywhere. All this information will be protected using end to end encryption. Also, as shown in the picture above, now you can even type to Siri.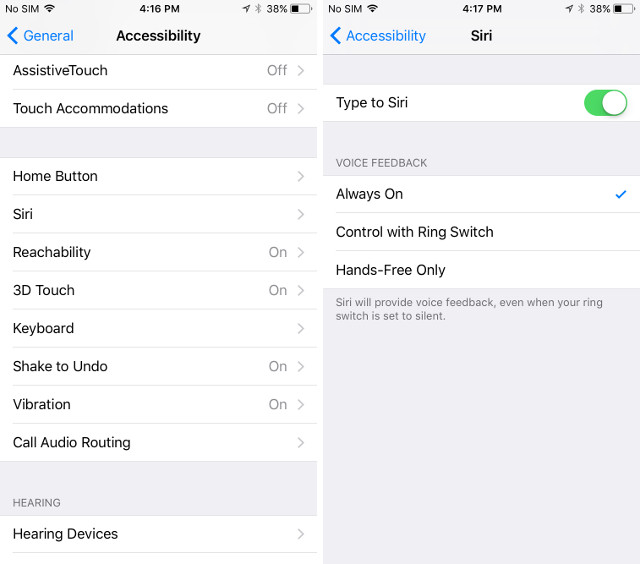 4. Redesigned App Store
Of all the native apps present on the iPhone, App Store has received the biggest changes. Since its launch about nine years ago, App Store has remained more or less the same in iOS. This year, App Store is totally revamped in iOS 11, even the icon has been updated. When you launch the App Store, you will be greeted by a Today screen which will consist of featured apps and new launches. Not only that, you will also see tips n tricks for different apps which will up updated on a daily basis.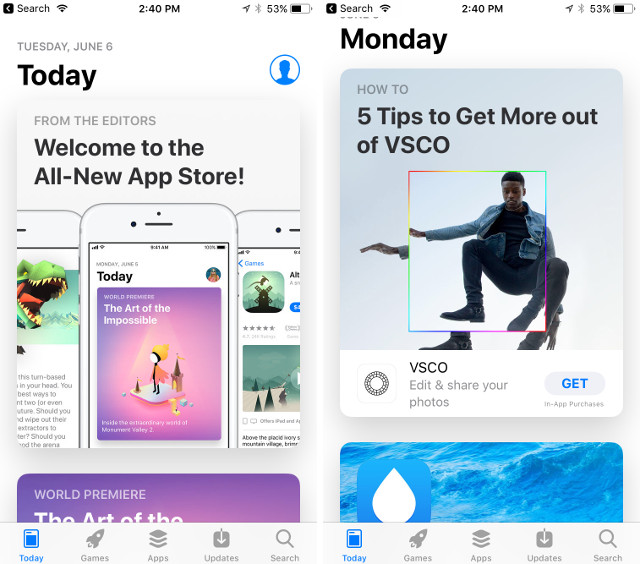 Also, games and apps have their own separate tabs making it easier for you to navigate the App Store. Each page will start with featured apps, followed by new apps. It will even have a dedicated card for showing apps and games from top indie developers. Apple has included these features to make it easier for us to discover new apps. You will fall in love the new look and feel of the App Store. This can be one of the major reasons you should upgrade to iOS 11.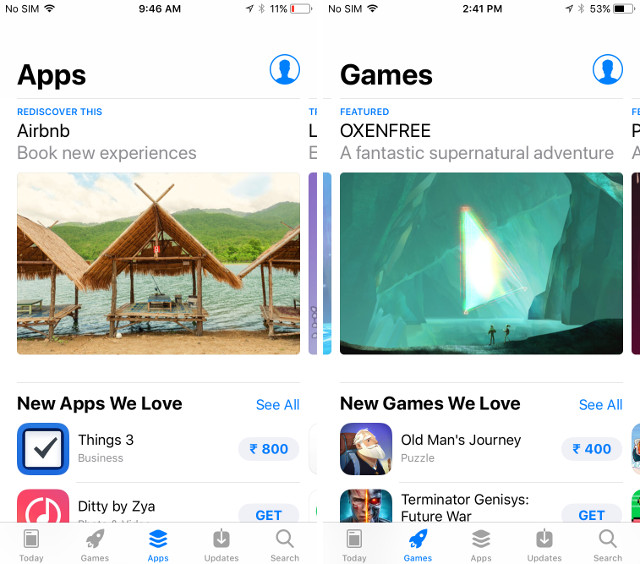 5. Apple Pay
Apple Pay is becoming a popular choice for carrying out transactions by iPhone users. According to Apple, more than 50% of retailers in the US have started to accept Apple Pay but that's not the big news here. iOS 11 brings peer to peer payment using Apple Pay. What this means, is that now you can transfer money to your friends using Apple Pay. And no, you will not have to deal with a different app here, you can do all this right inside your Messages app.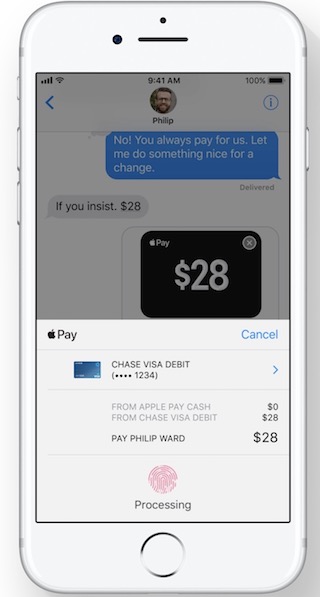 6. Files App
Apple has been known to keep a tight leash on its users when it comes to accessing your files on iOS. This is about to change with the launch of iOS 11. iOS 11 comes with a new pre-installed app aptly named Files. The app shares the same icon as that of folders in the macOS. Files will allow users to link their different cloud storages such as iCloud, Dropbox, and Google Drive, allowing users to access all their files in one place. You can also see the files present on the phone's storage and quickly copy and move files anywhere in the app. This is one of the most awaited upgrades inside the iOS and I am happy that it's finally here.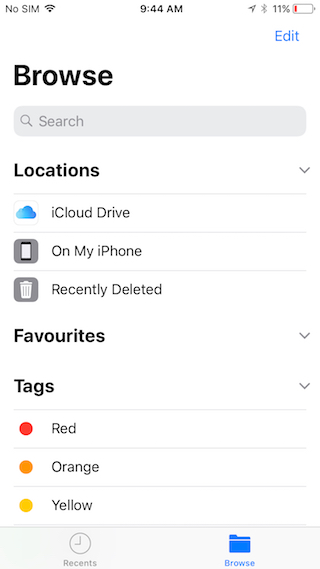 7. Camera and Photos Updates
The Camera and Photos apps have also received some improvements, however, most of them are internal. Now, the photos you take will be saved with High-Efficiency Image File Format (HEIF) instead of JPEG. This allows the photo sizes to be a lot smaller without affecting its quality. Also, the videos will now be natively coded in the HVEC codec, which allows up to 2x compression without any quality degradation.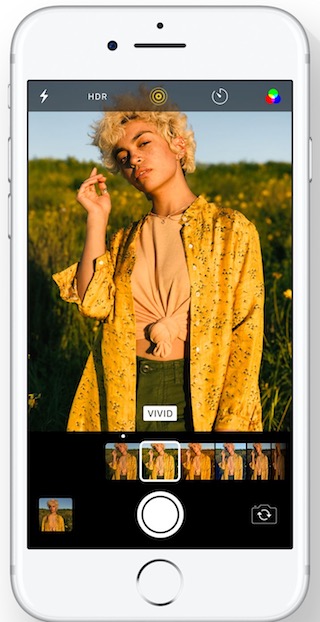 The Photos app will now come with new filters for live photos. You will now also be able to edit and trim the live photos. You will also be able to keyframe inside the live photo. Also, while watching memories, if you rotate the phone, it will automatically adjust the video to optimise the viewing for that orientation.
8. Improvements in Apple Maps
Apple Maps will now include indoor maps for malls and airports. Users will be able to see which shops are on which level and will be able to navigate inside an airport or a mall using the indoor guidance. The new update will also bring lane assist, allowing users to stay in the right lane and never miss a turn or an exit. It will also use various connectivity options such as WiFi or Bluetooth and enhanced systems such as Doppler effects to determine if you are driving and will automatically activate "Do Not Disturb" mode. You can also set auto-replies and auto-send messages to your favourite contacts to let them know you are driving.
9. Apple Music
Apple Music is going truly social and now will allow you to see playlists created by your friends and vice versa. Users will also be able to see what songs their friends are listening to. Of course one can disable this feature if they do not want others to see their musical taste. There's also a new music API for developers allowing them to access its full potential and utilize it inside their apps.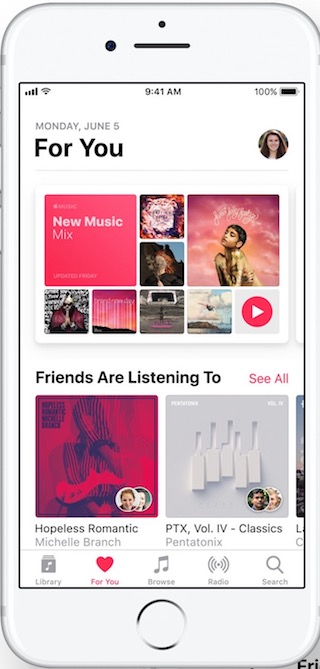 10. AirPlay 2
AirPlay 2 on iOS 11 brings multi-room audio streaming. The idea here is that if you have a surround sound system installed in your home, you can control and adjust the music in each of the room individually. Users can easily access AirPlay 2 from the Control Centre, the Home app or Siri.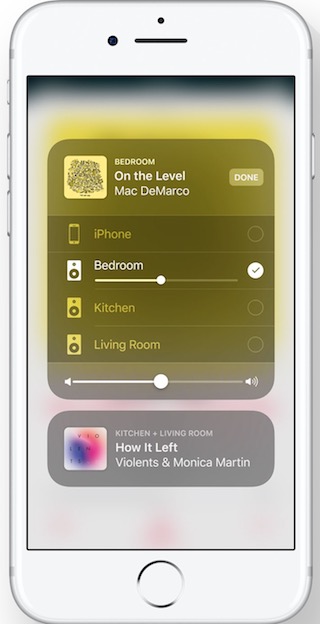 11. Screen Recording
With iOS 11 comes the ability to record the screen of your iPhone or iPad natively. There's a quick toggle inside the control centre which will allow you to record your screen without the help of third-party apps.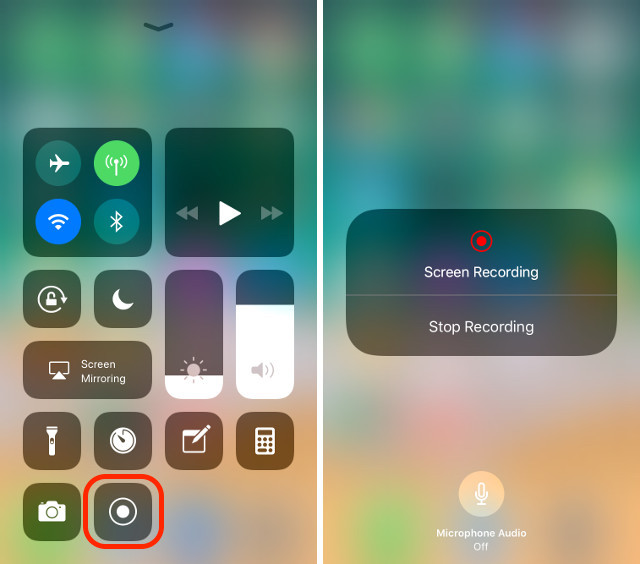 12. Screenshot Markups
iOS 11 adds new animations and functions to Screenshots. When you take a screenshot, it will live in the bottom left corner of your device for a few seconds as a tiny window. You can tap on the window to launch the markups page, where you can quickly annotate on your screenshot before saving it.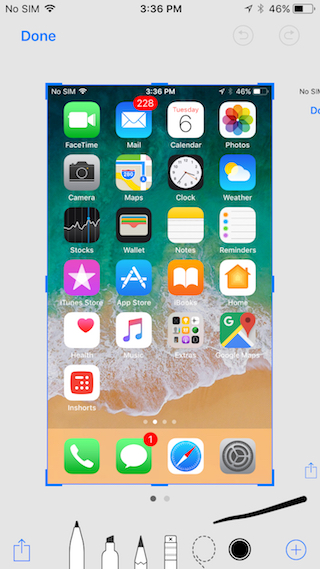 13. One-handed Keyboard
Apple has included the ability to activate one-sided keyboard for easy one handed usage, which should come handy on larger phones like the iPhone 7 Plus. Just long press on the globe icon to reveal the orientation setting and select the one you want to. You can displace the keyboard both to the left and to the right.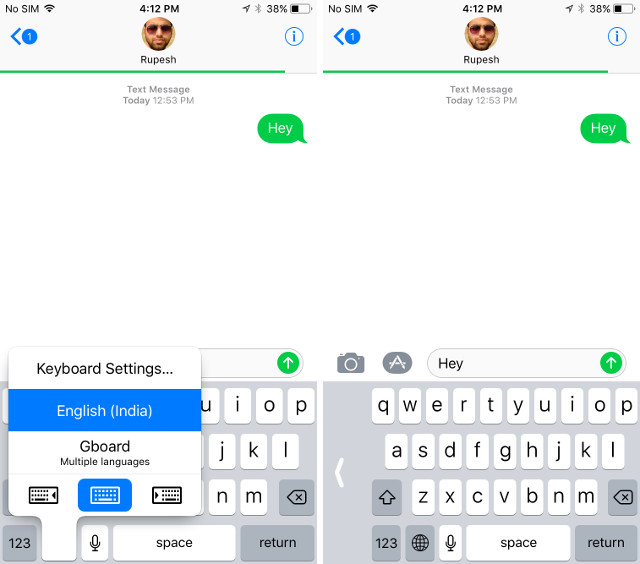 14. QR Code Support
iOS 11 will come with native support for reading the QR codes. Now, you will be able to scan the QR codes right from your camera app.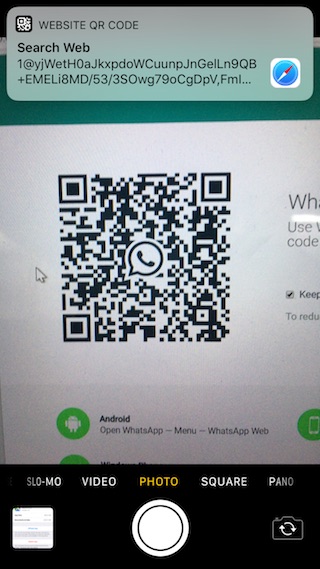 15. Offload Unused Apps
Inside the storage page in the Settings app in iOS 11, there's an option to allow automatically uninstalls of apps which have not been used in a defined time frame. This can be really useful if you have a lower storage variant iPhone. The good thing is that nothing will happen to your app specific data. The data will remain available to you as soon as you reinstall the app.
iPad Specific Features
Apple introduced iPad Pro lineup a couple of years back. Despite having an amazing hardware, iPad Pro could never become a device for pro users, as it was held back by its software. With the launch of iOS 11, Apple is trying to change that. It has included several iPad-specific features which will help in earning its Pro marker.
1. New iPad Dock
iOS 11 brings a new dock in iPad which is similar to the dock in macOS. There's no cap in the number of apps users can place inside the app. The right side of the dock is reserved for suggested apps, which houses your most frequent used or recently open apps. You can call on the dock from anywhere inside the iPad by just swiping up from the bottom. The functionality helps in bringing a better multitasking experience to iPads which we will discuss in the next point.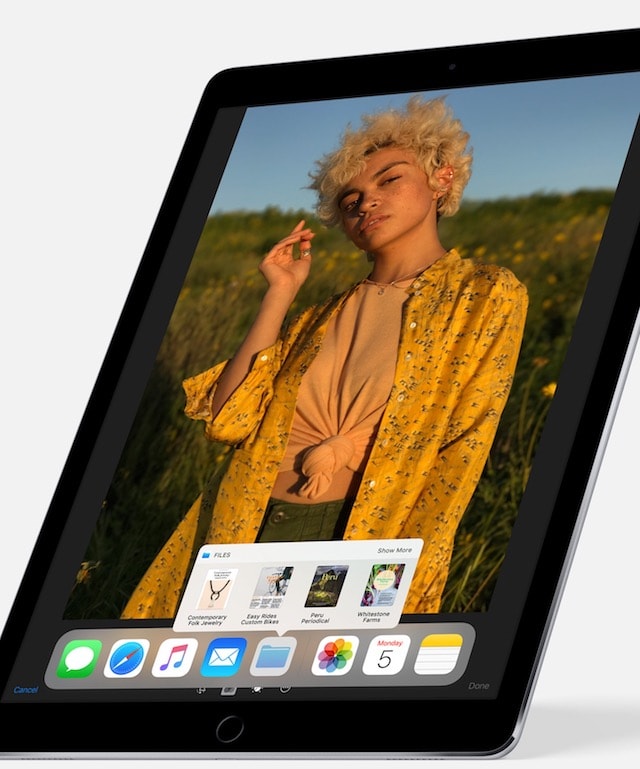 2. Improved Multitasking
Apple is introducing a new approach to multitasking on iPads with iOS 11. When you are inside an app, you can call up the dock by swiping up from the bottom and just drag and drop the app you want to initiate the multitasking with. The process looked really fluid in the demo and we are eagerly waiting to try it.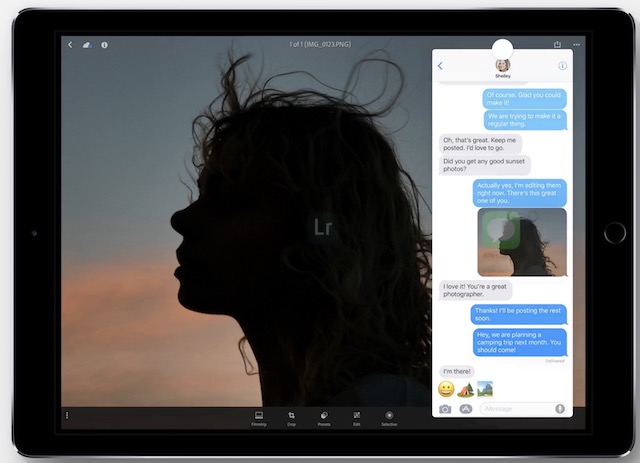 3. App Switcher
The new app switcher on iPad looks really amazing. It looks like an amalgamation of the mission control on Mac and the new Control Centre on iOS 11. You can go into the app switcher mode by swiping up with four fingers. The interface has a mini Control Centre in the top right with all your opened apps arranged neatly in square cardboard view. The app switcher looks really neat and useful. This is one of my most favourite features of iOS 11.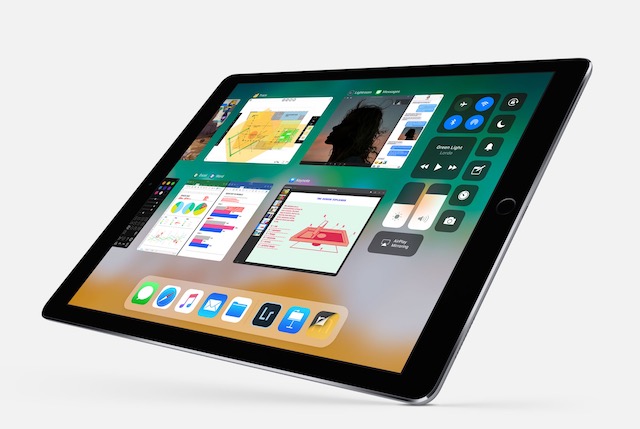 4. Drag and Drop
Now users will be able to use drag and drop features on their iPads. You can drag an app either onto or off the dock. Also, you can drag and drop files inside the Files app. You can even drag and drop text, hyperlinks and even photos from one app to another. Basically, you can touch and drag anything, anywhere on the iPad. A very neat feature.
5. Apple Pencil Improvements
Apple Pencil is receiving many useful improvements with the iOS 11 update. Now, you can take instant notes by tapping the lock screen on your iPad with your Apple Pencil. Also, you can tap on a PDF to open the markup menu, without having to fiddle through any options menu.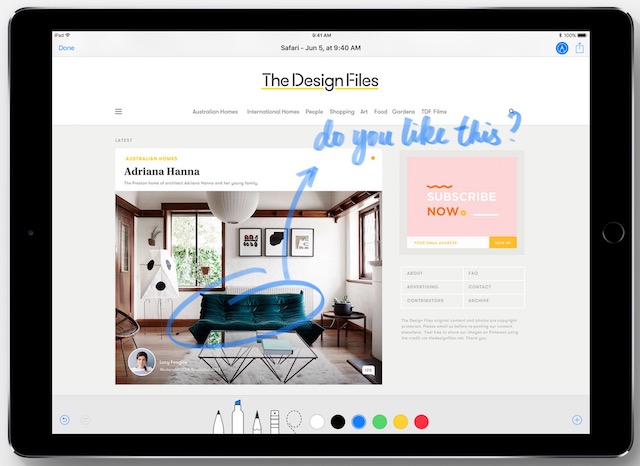 There is also handwriting indexing and searching. You can search for your notes written using the Apple Pencil right inside the spotlight. The handwriting recognition is spot on and instantaneous. The new features make Apple Pencil usable to a common user and not only the artists.
SEE ALSO: How to Install iOS 11 Beta on Your iPhone or iPad
The Best New iOS 11 Features You Should Try
iOS 11 brings some of the best features to iOS which we have been waiting patiently for. Although, there are some features we are going to miss (Dark Mode), there's a lot to like here, especially on the iPad. My favourite features are the Dock and App Switcher in the iPad and the Control Centre. What are your favourite iOS 11 features? Do let us know in the comments what you love and what you hate about iOS 11.