Yes, we know that everyone loves MMORPGs. These games are developed to keep the players immersed for a long time with their quests, raids, and loots. If you have been looking for a great MMORPG that actually suits your tastes then worry no more because we bring you the best MMORPGs. Check out the 15 Best MMORPGs out there and choose any one or multiple of these amazing games.
Best MMORPG Games To Play
Dilawar's Favorite: My personal favorite are World of Warcraft, DC Universe Online, and Neverwinter.
1. World of Warcraft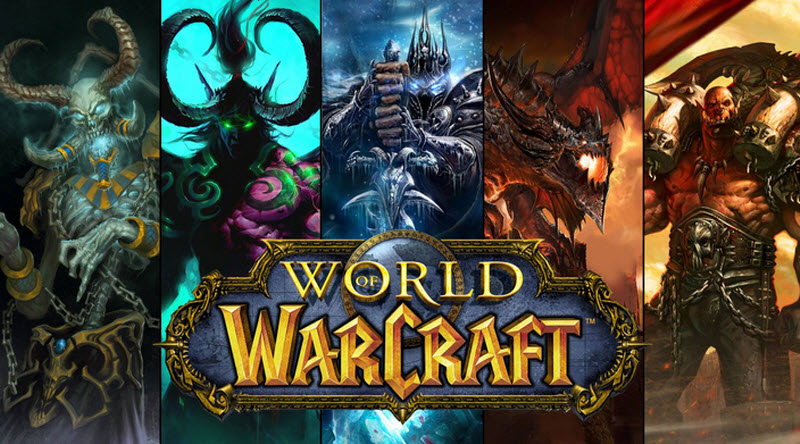 World of Warcraft is the supposed father of all MMORPGs and the genre itself, developed by Blizzard, it has garnered the most positive reviews for its amazing gameplay and an intriguing environment. The game allows you to choose your character, pick a class, and customize your character completely in different ways that you prefer. In order to gain experience and level up your character, you must complete quests.
You can either take the quests solo (which is quite hard) or you can join a party and do a multiplayer quest run along with your friends. You can also duke it out against other players in the PvP mode. World of Warcraft works on a subscription based payment model so in order to play you have to buy subscription cards or make the payment directly with your credit card to keep playing the game after the free trial period is over. Playing for up to level 20 is entirely free, but after that period you have to extend your subscription.
Download (Free/Paid)
2. Path of Exile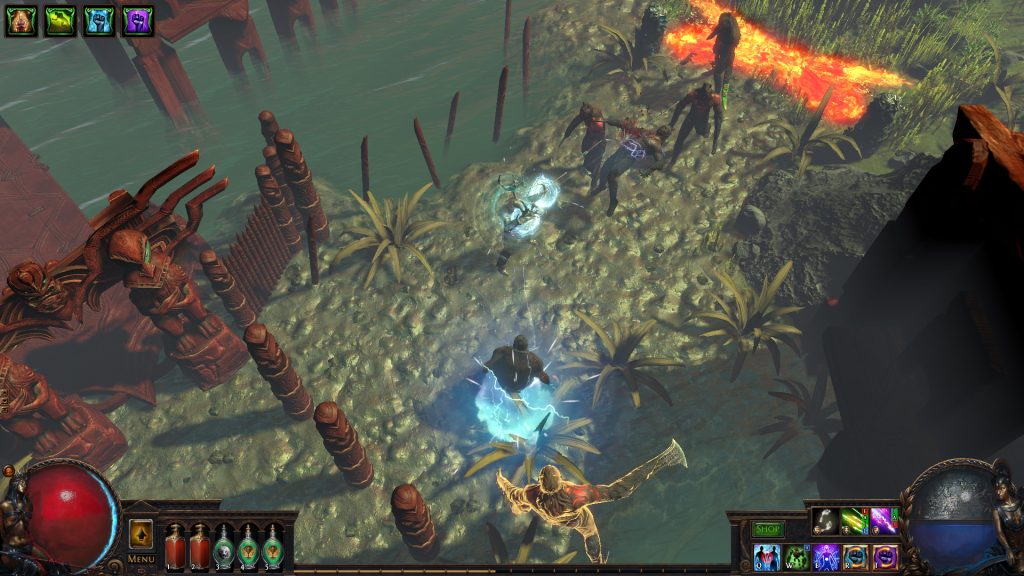 Path of Exile is everything you expected from a true sequel to the famous Diablo II. Diablo III definitely had a shaky start and didn't do justice to Diablo II's legacy. However, Path of Exile definitely gives off that Diablo II look and play similarly as well. In this game, you start your journey in an unknown world and try to explore large areas including dangerous dungeons and monster-filled caves. You fight off hordes of monsters and other dark forces that are present in these areas and accumulate experience for killing monsters and completing quests.
You can team up with others and play together, but the main objective of the game is to give every single player their own isolated vast map to explore, you can either do that with your party or just go about it solo. The game is entirely free to play and you don't have to use any money to gain an upper hand.
Download (free)
3. Age of Conan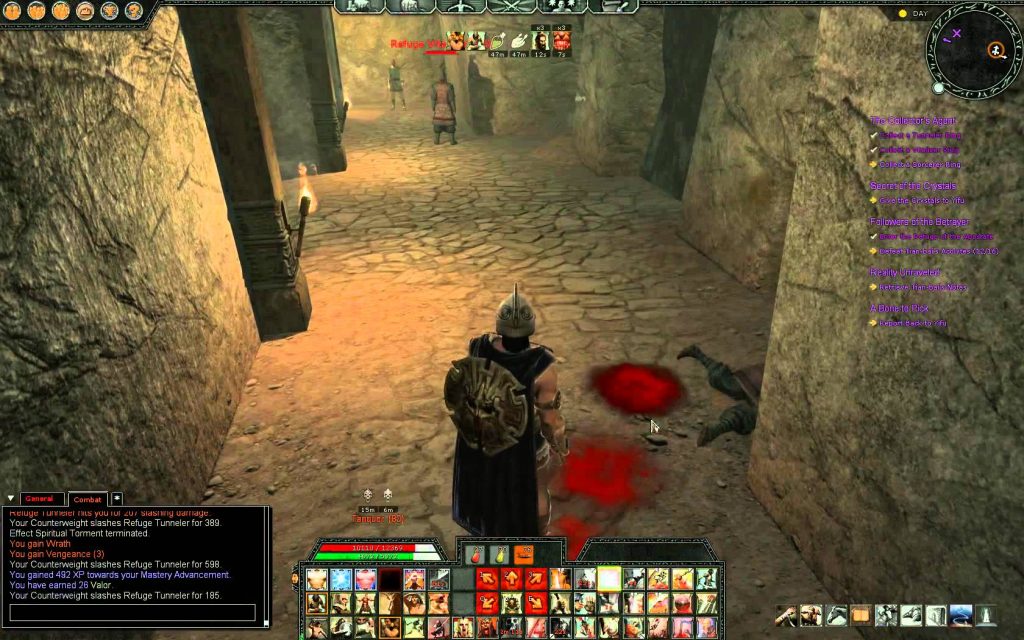 If you are on the lookout for an amazing free MMORPG game that offers great gameplay then Age of Conan is the perfect choice for you. This game is inspired although quite loosely by the novels of the same title. However, Age of Conan is a great game that rivals World Of Warcraft in the storyline and offers quite similar gameplay elements.
You choose your preferred class that boasts its own unique features and abilities, explore the huge open-world, finish quests, discover and gather resources, and upgrade your own character's equipment and skill tree. You have the freedom to select your own path in this exciting game. Lead a magical life of a powerful sorcerer or be a rock-hard warrior, it all depends on what you want to be. Explore the intriguing legend of Conan in this massively multiplayer online game.
Download (free)
4. DC Universe Online
DC Universe Online is a great MMORPG where your favorite DC heroes and villains like Batman, Superman, Joker, etc. make an appearance. These heroes and villains are in the game but they are not the main character. Since the DC Universe Online is an online RPG which means you are the real hero in the game. The core concept of the game is similar to other MMORPG games out there, but it includes your favorite DC characters.
There are numerous character templates in the game to help you create and customize your very own superhero, if you don't have the time to completely make one from scratch, the best thing is that it can also be a villain. The game has a fluid combat system where your heroes can engage in combat to gain experience and level up. Leveling up your hero gives you access to new abilities, powers, and skills which make the game more exciting and fun. After completing the initial story mode, you can also jump into story-based raids, co-op quests, and Player vs Player battles.
Download (free)
5. Neverwinter
Neverwinter is a fairly new entrant to the MMORPG genre. This amazing game is available for download on Xbox One, PlayStation 4, and PC platforms. The game is loosely inspired by and based on Dungeons & Dragons' rulebook. You can pick a custom character from any one of the multiple different classes, pick your preferred race, and assign your newly character action points to boost its skills and stats. The number of quests you complete is directly related to the growth of your character. You can create parties with other players in the game and take on quests together to make the overall objective much easier for each one of you.
Download (free)
6. Warframe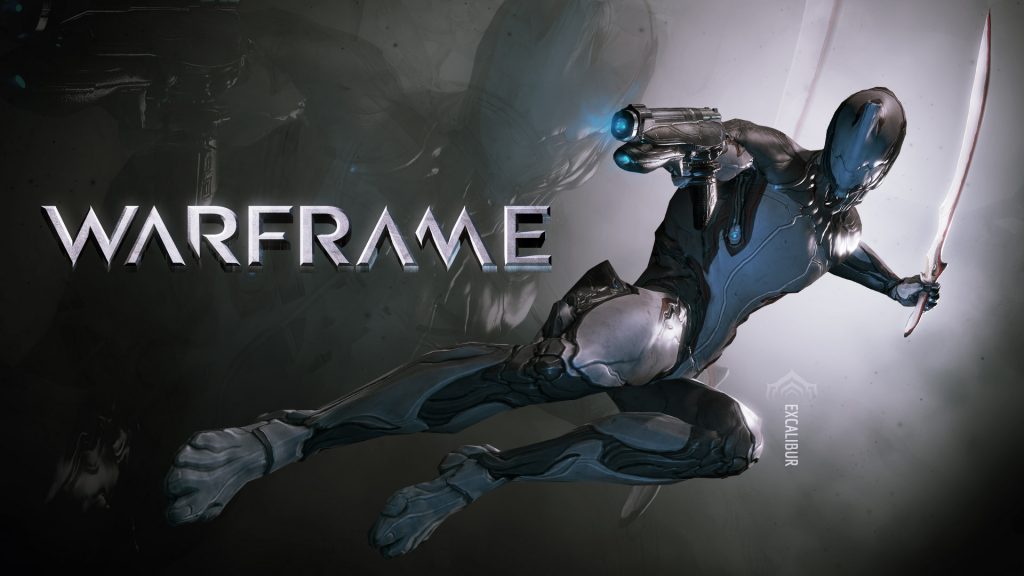 If you've already had enough of the medieval-themed MMORPGs out there and want something with a more futuristic setting then we've got you covered. We bring you something completely unique and futuristic like super amazing ninjas in powerful mech-armor, that's cool right?. In Warframe, you are the member of an elite ninja race that has awoken in the distant future and now it's your job to become the stealthiest and most dangerous assassin like your ancestors in the past. Warframe is a 3rd shooter where you partner up with other players online and complete quests to level up your ninjas. You are also able to purchase extra weapons and other stuff with the in game currency or you can use real cash to buy in game content as well.
Download (free)
7. Rift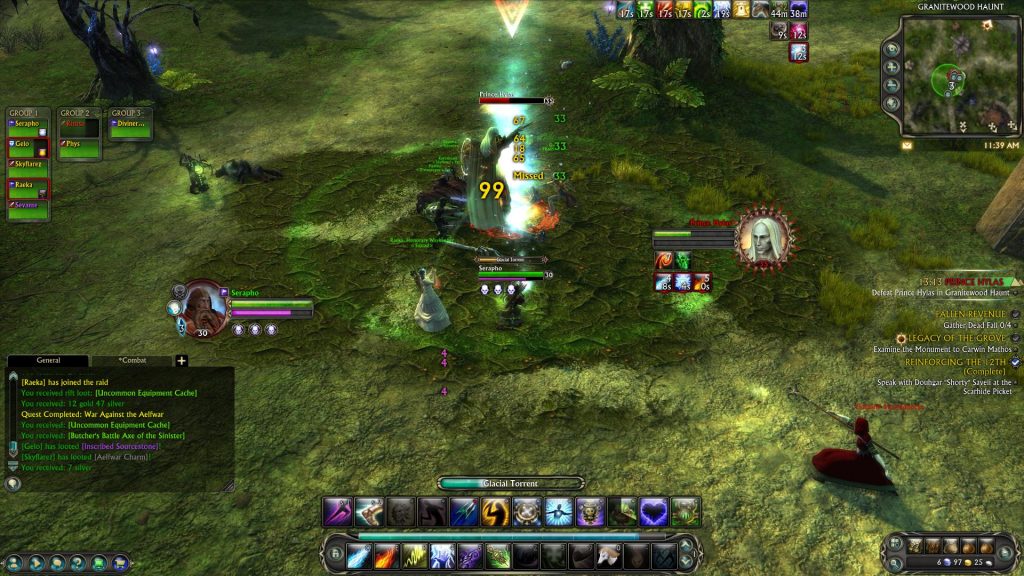 Rift is most definitely an interesting MMORPG out there right now. It offers a plethora of features that make it one of the biggest MMOs out there. It's become on of the best and probably the biggest MMO because it takes all the positive aspects of other popular MMO games and mixes them into one perfectly balanced and exciting game that pulls in anyone who give it a try. There are two factions in the game that are at a constant war against one another and you must help your faction (that you choose) in winning the war.
It's quite similar to all other MMORPGs out here in terms of building your character and gathering resources. You must also actively look for any Rifts in different parts of the world and seal them off them before enemy start jumping out of them.
Download (free)
8. The Lord of The Rings Online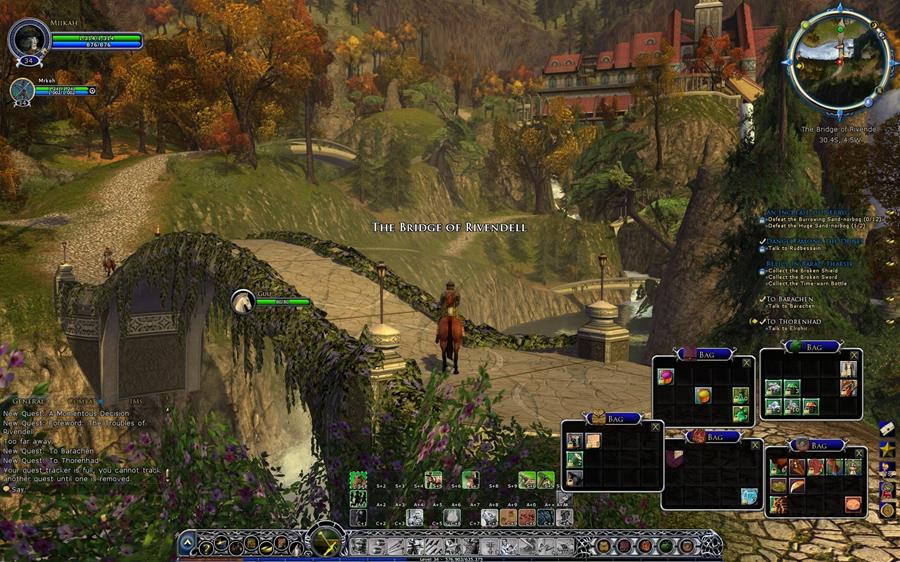 The Lord of The Rings name doesn't require any introduction. It's the beautiful world created by J.R.R Tolkien and was brought to life by the famous movies like The Hobbit and The Lord of the Rings movies. However, if you wanted to experience the vast and beautiful world of Middle-Earth yourself then you can do so now with LOTR Online. It's an exceptionally amazing MMORPG that brings you in on the action of Fellowship of the Ring. You Actually help the Fellowship by completing the quests and aiding them in their journey to Mordor. Choose your favorite race from the universe and create your own character. Experience the exciting world of Middle-Earth in this amazing game.
Download (free)
9. Guild Wars 2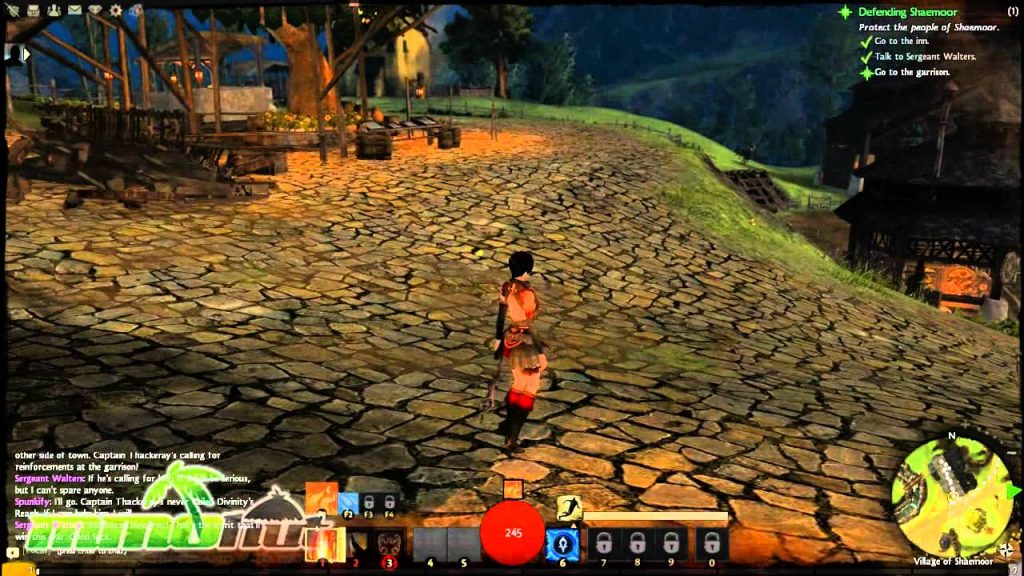 Guild Wars 2 is an entirely new type of MMORPG with unique gameplay. It's suitable for those gamers who are looking for an entirely new experience with a completely new style of gameplay elements and an intriguing storyline. It lets the players choose from nine unique classes and five different races. Each class brings its own unique traits and abilities to the game. The customization options available for your hero are exciting which allow you to completely customize your character the way you like it. The visuals in the game are beautiful and on larger displays, the game looks quite stunning. If you want a fresh new MMORPG experience then Guild Wars 2 is the perfect choice for you.
Download (free)
10. RuneScape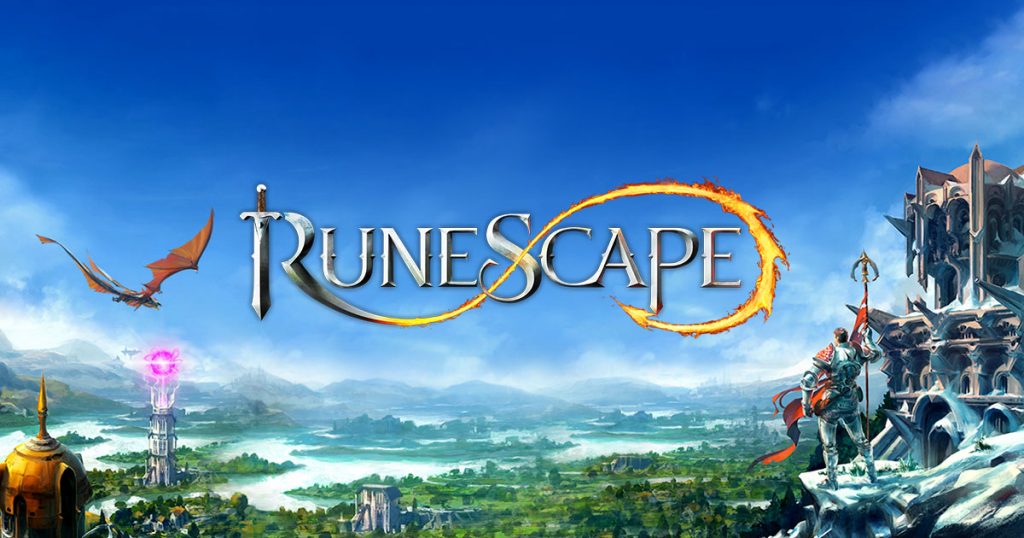 RuneScape started off as a simple and light browser-based MMORPG that has been around since 2001. The game is set in the world of Gielinor where you can create your own character and complete quests. Go on an epic adventure and hunt monsters that try to challenge you. Level up your character and make it even more powerful than before. There is a great storyline in the game, however, RuneScape also includes other minigames, PvP battles, event, and more. The game offers aesthetically attractive visuals and a non-linear storyline that makes it one of the best MMORPG out there.
Download (free)
11. Star Wars: The Old Republic
The next evolution in MMORPGs is none other than the good old Star Wars series. Star Wars: The Old Republic is an official Star Wars MMO where you can experience the intergalactic war between the force and the Dark side. Face your enemies with the most advanced weapons and powers that you will ever see. Try to level up your heroes and go toe-to-toe against the most powerful species in the galaxy. Get together with your friend and hunt down your enemies in this amazing MMO game.
Download (free)
12. Dungeons and Dragons Online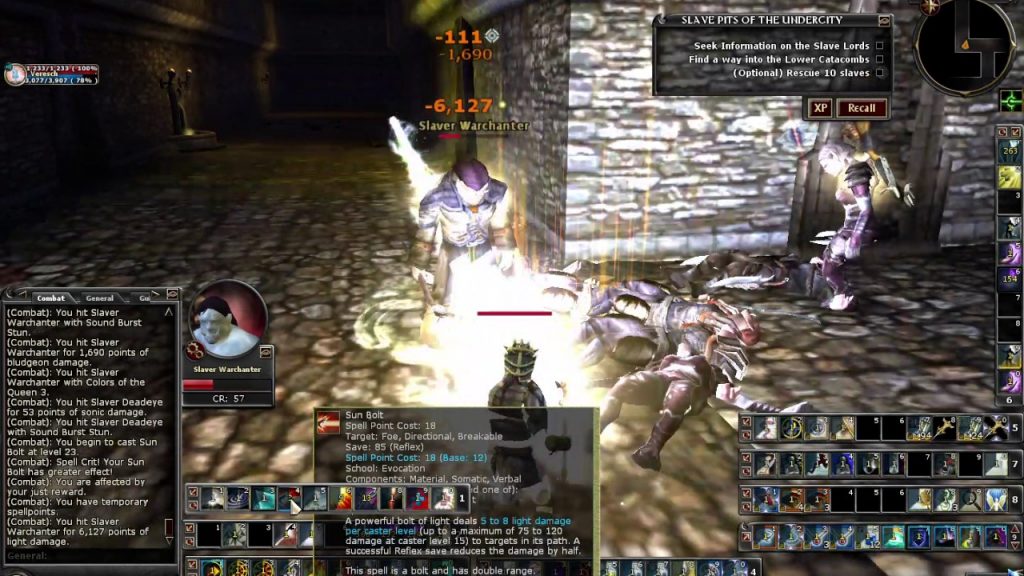 Remember the all nighters we used to pull off to finish a D&D campaign? Remember the epic rolls to slay those ferocious beasts? Well, it doesn't matter anymore. You don't have to gather around to play a D&D campaign anymore because Dungeons and Dragons Online brings all the goodness of the D&D games to your computer. Also, it's way more interactive because you don't need a dungeon master anymore because it's going to be an epic adventure that you can interact with. D&D Online is an amazing MMORPG that brings you the great D&D world to explore. Create your customized character and embark on an exciting journey in this magical world.
Download (free)
13. ArcheAge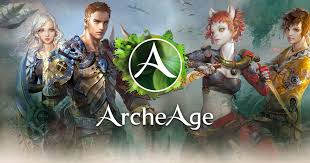 ArcheAge brings quite a new twist in the world of MMORPGs. This game offers a bucket load of content that keeps the players hooked for quite a long time. In ArcheAge, the players can craft different stuff ranging from edibles to weapons, you can craft anything that you require. You can level up your character and earn more prestige to learn even more crafting skills. Players can build ships and engage in naval combat with other players. You can craft sieging weapons to demolish enemy forts, homes, and other structures.
In this game, you can pretty much do anything that you want to do in the real world. There are numerous choices you can make in the game and each choice yields a different result which makes it a very exciting game.
Download (free)
14. The Elder Scrolls Online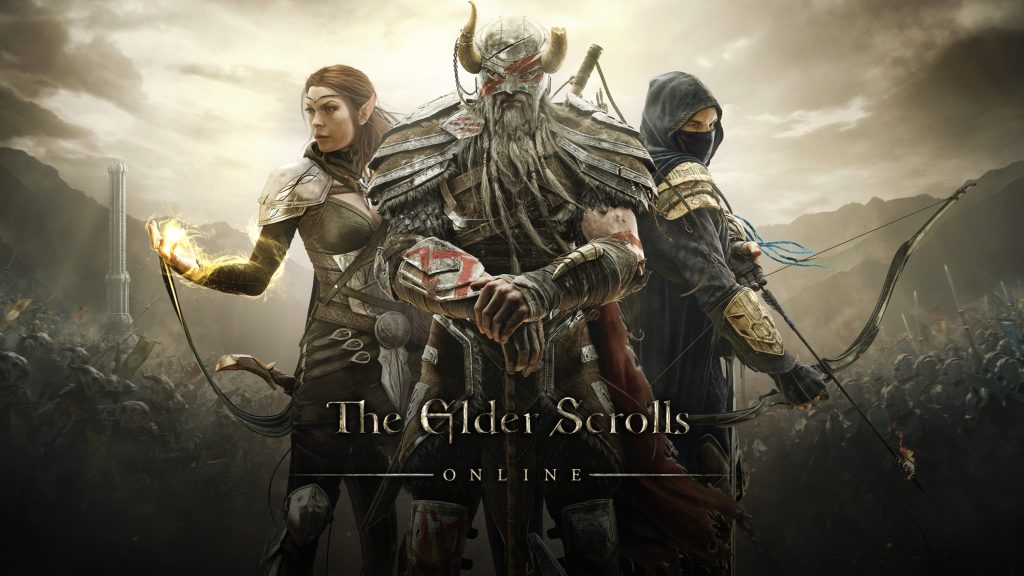 The Elder Scrolls Online is set around 1,000 years before the events of The Elder Scrolls V: Skyrim. It's a great fantasy MMORPG that received numerous awards and praise from fans of the genre from all over the world. The game offers similar elements as the other games in the series. It also features the classic locations and areas from the series including, but not limited to Morrowind, Skyrim, and Daggerfall. The Elder Scrolls Online offers similar MMO elements like guilds, solo or multiplayer quests, public dungeons, events, and amazing PvP mode to duke it out against other players. Get ready to defend your chosen faction against the others in epic warfare.
Download (free)
15. TERA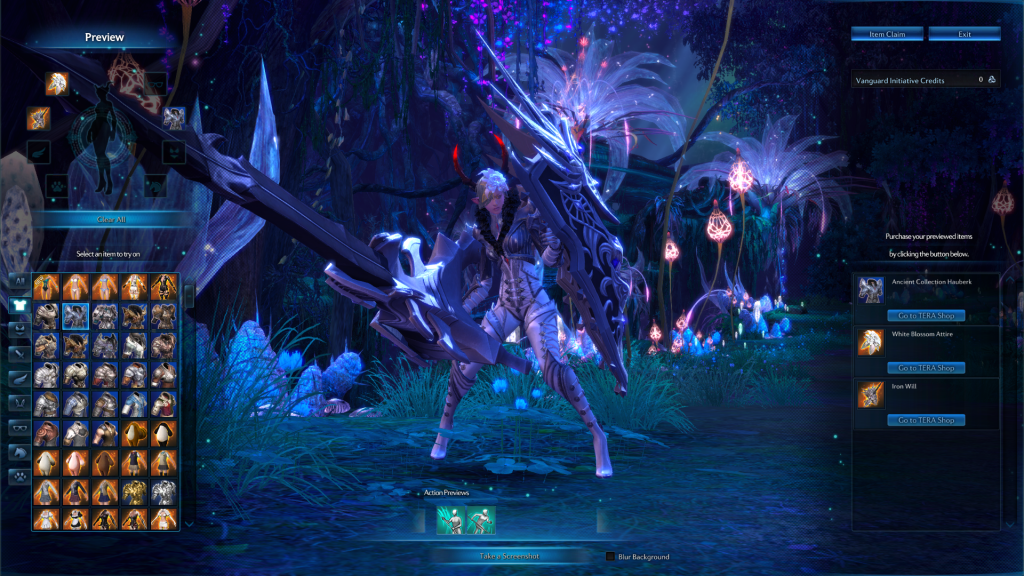 TERA is all about an eternal conflict. The players must stand united against the otherworldly evil that is trying to invade their world and reshape it. This exciting MMORPG puts you in a world that is under siege by evil forces. You must take a united stand against these forces to save your world. TERA does away with the conventional MMO combat system and introduces true combat which is much exciting and more rewarding. You need to time your attacks, dodge incoming attacks and use overall tactics during combat. This adds a whole new exciting element to the game. If you are interested in a decent storyline and an amazing combat system then TERA is the game for you.
Download (free)
SEE ALSO: 30 Best Multiplayer Games for Android (Free and Paid)
The Best MMORPGs You Can Play
Get ready to choose any one of the above-mentioned games and forget about the real world entirely because these games are built to suck you in and keep you hooked for years to come. Ask any serious MMORPG player out there and they will tell you how they have spent years gathering loots and resources in their favorite games. Also, feel free to mention your favorite MMORPGs in the comments below.
---
Load More