MWC 2017 is here and LG has just announced its brand new flagship, the LG G6. Unlike its predecessor, the LG G6 seems like a winner. The device packs in a metal design and some top of the line specs like Snapdragon 821 processor, 4 GB RAM, dual 13 MP rear cameras, water & dust resistance, 5.7 QHD display etc. Plus, it's the first Android smartphone after the Pixel devices to come with Google Assistant. All of that, in a metal and almost bezel-less design, with around 80% screen-to-body ratio. So, if you are planning to buy the LG G6, I'd say it's a great choice but considering the metal design and gorgeous display, it's important to invest in a case to make sure your brand new LG G6 looks new and shiny for a long long time. Well, here are the 5 best LG G6 cases and covers you can buy:
1. Poetic Heavy Duty Case for LG G6
If you want to give the best protection to your brand new LG G6, you should get the Poetic Heavy Duty case for the LG G6. The case is made of premium polycarbonate & TPU and offers great protection. There are raised edges and a built-in screen protector to protect the display on the LG G6. That's not all though, as there are flaps for all ports, textures on the sides for better grip. All of that in a pretty thin design, so what's not to like. The Poetic case for the LG G6 definitely offers top notch protection, so you should definitely take a look.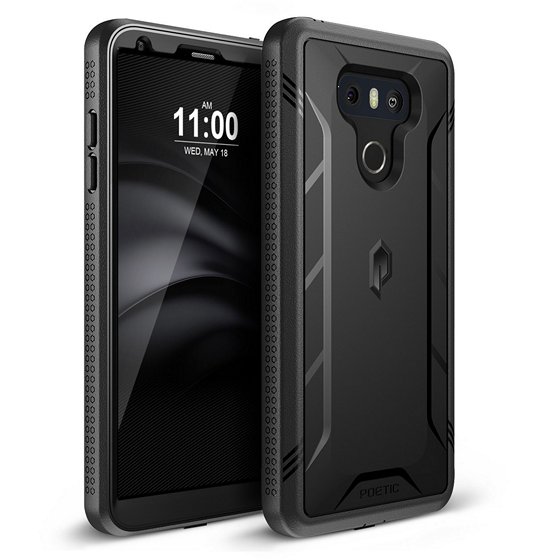 Buy from Amazon ($11.95)
2. Spigen Armor LG G6 Case
Spigen cases are known be very durable while also maintaining a premium look and the Spigen Armor LG G6 case is no different. The Spigen Armor case for the LG G6 brings a premium carbon texture look and offers fingerprint resistance. The case also features the Mil-Grade certified Air Cushion Technology, which offers great shock-absorption. Plus, the case features raised edges to protect the gorgeous display on the LG G6. Overall, the Spigen LG G6 case certainly brings a great deal of protection in a premium looking package and if that's what you want, you should definitely check it out.
Buy from Amazon ($14.99)
3. MP-Mall Clear Thin LG G6 Case
The LG G6 is a gorgeous phone and it's not surprising if you want to show off the device in all its glory. Well, this is where the MP-Mall clear case for the LG G6 should come in handy. As the name suggests, the transparent case is very slim and shows off the LG G6 beautifully but also offers decent protection. It features a dotted texture to prevent any air bubbles and a thicker bumper for bumps and drops. There are also raised edges to protect the display. Plus, the LG G6 case can be easily snapped on or off and you can even wash it. Overall, it's a great minimalistic yet protective case for the LG G6.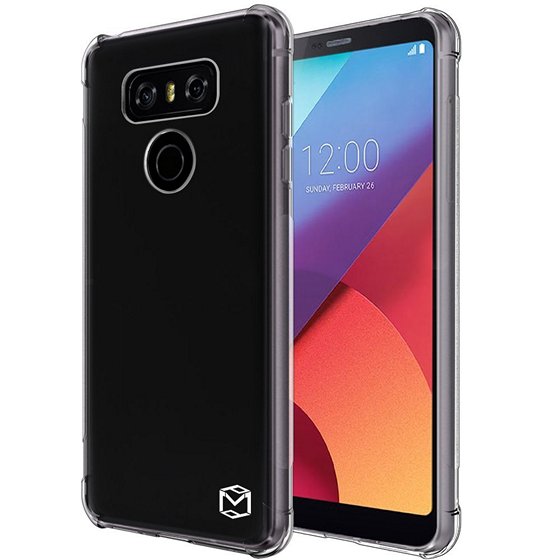 Buy from Amazon ($7.99)
4. Caseology Dual Layer Case for LG G6
I love Caseology cases for the cool patterns they feature and if you like that too, you are definitely going to be interested in the Dual Layer case for the LG G6. The case brings a cool looking geometric pattern, along with textures that really enhance the grip of the device. As with all dual layer cases, it features a separate bumper and a back that can be attached. The bumper here is a tough PC and the corners feature a cushion design to protect against drops. Other than that, the case features button covers, raised camera cutouts, and fingerprint scanner bezels.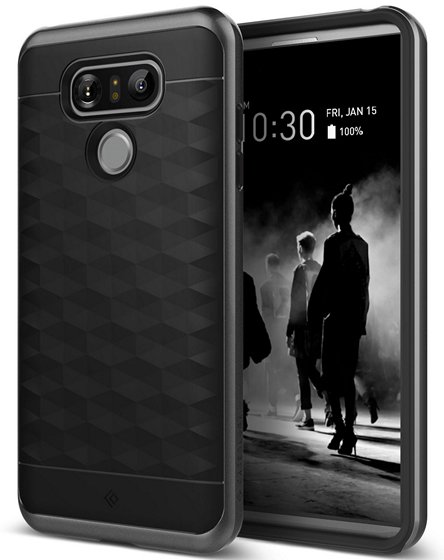 Buy from Amazon ($15.99)
5. Ghostek LG G6 Wallet Case
If you are looking for a wallet case for the LG G6, the Ghostek LG G6 Wallet case should be a good bet. The wallet case features a very heavy duty bumper, which should be good enough against drops and bumps. Plus, the case features a built-in 0.33MM 9H tempered glass screen protector. On the wallet front, it features 3 slots for your cards, cash and IDs. The Ghostek case comes with lifetime warranty, so you can definitely consider buying it.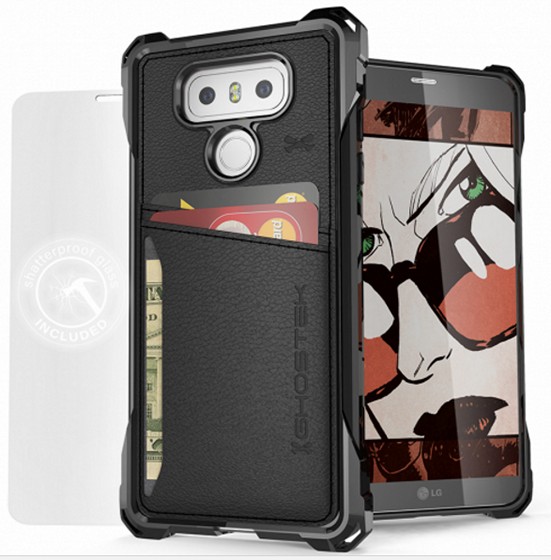 Buy from GhostekProducts ($24.95)
SEE ALSO: 18 Essential Smartphone Accessories You Can Buy
Protect Your LG G6 With These Cases and Covers
After quite a few years, LG has unveiled a flagship that looks ready to take on the likes of the upcoming Galaxy S8 and iPhone 8. Sure, it does not feature a curved display or the latest Snapdragon 835 processor but it gets quite a few things right. So, if you have ordered an LG G6, you should get a case to go with it. The aforementioned cases are some of the best LG G6 cases you can buy right now. However, you must have noticed that the list is pretty short and that's because the G6 has just arrived and there aren't enough good cases available for it yet. Having said that, we will be updating this list with newer cases and covers, once they become available. So, stay tuned and let me know about your favorite LG G6 cases in the comments section below.
---
Load More